Daniel Craig Is Bringing His Talents To Broadway In This Classic Play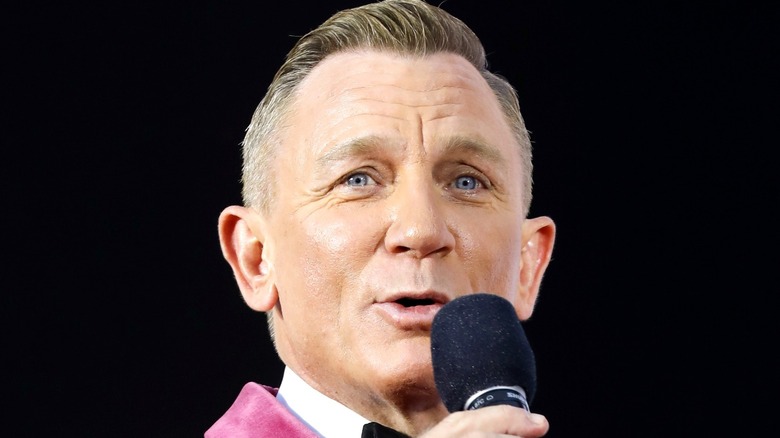 Tristan Fewings/Getty Images for EON Productions, Metro-Goldwyn-Mayer Studios, and Universal Pictures
Daniel Craig will soon make his last outing as James Bond in "No Time to Die," his final film in the long-running series. As far as new jobs go, you may wonder where his career is headed next. We know he's reprising his role as detective Benoit Blanc for the next two Rian Johnson-directed "Knives Out" films. Craig is also set to appear in an exciting new project, and it isn't in front of a camera — it's on the stage. This week, The Hollywood Reporter announced the Bond alum is joining forces with franchise producer Barbara Broccoli for a new staging of William Shakespeare's "Macbeth" on Broadway.
This isn't the "No Time to Die" star's first appearance on stage. One of Craig's earliest performances was as Joe Pitt in the 1993 staging of "Angels in America" at London's National Theatre (via Evening Standard). During his run as 007, which began with 2006's "Casino Royale," he made time for theater roles, including starring opposite wife Rachel Weisz in 2013's "Betrayal" (via The New York Times). In fact, "Macbeth" isn't even the actor's first experience with Shakespeare; he played the part of Iago in the New York Workshop off-Broadway staging of "Othello" in 2016 (via The New York Times).
Daniel Craig and Ruth Negga will play this infamous Shakespearean couple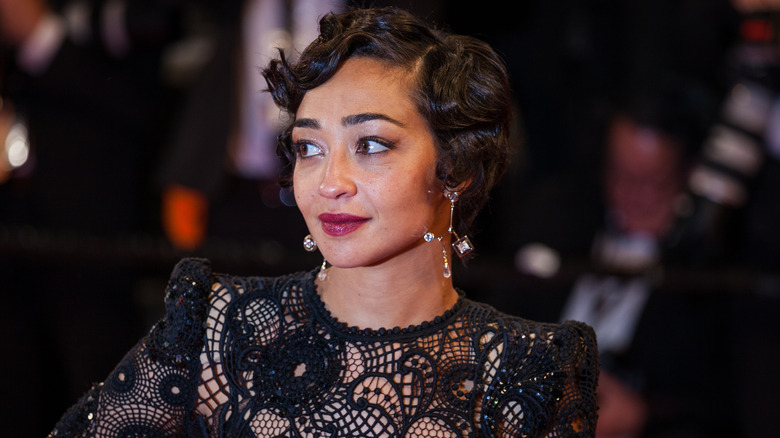 taniavolobueva/Shutterstock
Daniel Craig isn't the only star lined up to appear in the Barbara Broccoli-produced "Macbeth." As one might expect, he will tackle the titular role. Additionally, "Agents of S.H.I.E.L.D." alum Ruth Negga will appear opposite as Macbeth's power-hungry wife, Lady Macbeth.
"Daniel is not only a great film actor but a magnificent theatre actor as well," Broccoli said in a statement released by The Hollywood Reporter. "I am thrilled that he will be supporting the return of Broadway playing this iconic role with the exquisitely talented Ruth Negga making her Broadway debut and under the expert direction of Sam Gold."
Broadway has been closed throughout the COVID-19 pandemic (via History). As The Great White Way begins to reopen, it's exciting to see productions like this new staging of The Scottish Play lined up to help reinvigorate the heart of the U.S. theater scene. "Macbeth" begins previews at the Lyceum Theatre on March 29, 2022, and will open on April 28, 2022. This marks two major productions of the Shakespearean drama coming to audiences in the next year. The other project is the Joel Coen-directed film "The Tragedy of Macbeth," which stars Denzel Washington and Frances McDormand.