Is Space Cowboys Based On A True Story?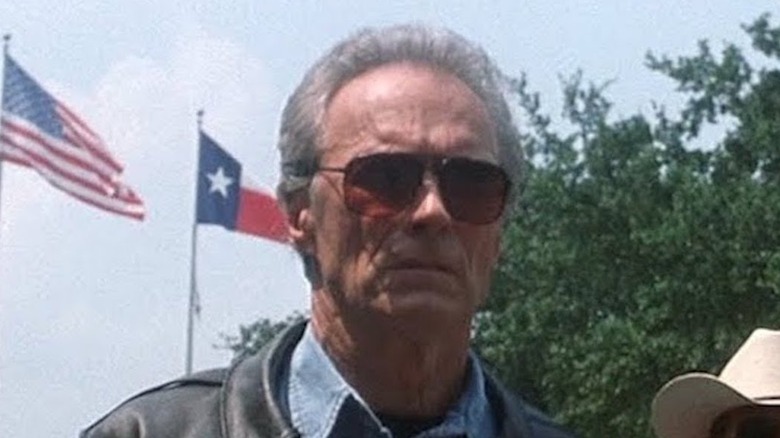 Warner Bros. Pictures
There are few folks in Hollywood who've been in the game quite as long as Clint Eastwood. The multi-hyphenate filmmaker earned his first screen credit way back in 1955, and in the ensuing decades, he has become one of the most beloved actors of his era, largely known for playing no-nonsense tough guys with a tender underbelly. His acting legacy aside, Eastwood is every bit as revered for his work behind the camera, having produced and directed both crowd-pleasing blockbusters and award-winning stunners – across multiple genres — throughout his storied career.
At 91 years of age, Eastwood is still cranking out movies at an astonishing clip. However, even as adored as many of his films are, Eastwood has released a few that either missed the mark dramatically, or never really found their audience. 
Eastwood's 2001 offering "Space Cowboys" is of the latter group. This NASA drama about a group of long-retired test pilots finally getting their first trip to space earned solid critical notes (via Rotten Tomatoes) and better than average box office results (per Box Office Mojo) upon release, but it has largely been forgotten among the filmmaker's vast body of work.
That's unfortunate, as "Space Cowboys" is arguably one of Eastwood's ambitious — and most authentic — films to date. In fact, so realistic are his depictions of both the NASA experience and space travel itself that some have wondered if "Space Cowboys" is based on true events. 
Space Cowboys is mostly a work of fiction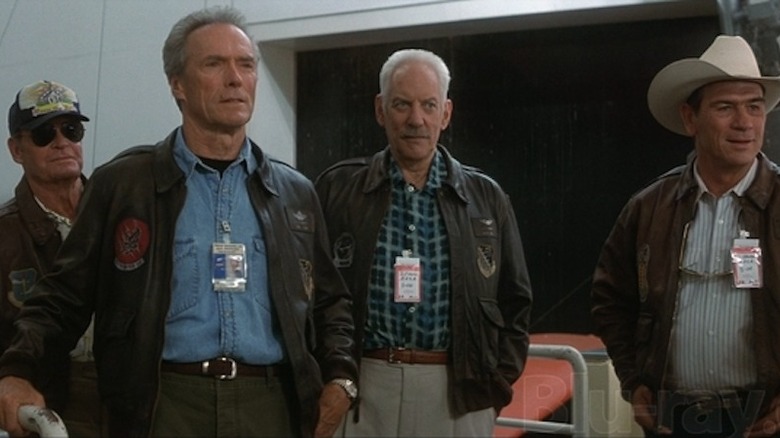 Warner Bros. Pictures
Spoiler alert — "Space Cowboys" isn't a true story. There's good reason, though, that "Space Cowboys" feels like it could have been.
If you've never seen "Space Cowboys," the film has Eastwood and his buddies — played by Tommy Lee Jones, James Garner, and Donald Sutherland — called into action after a massive Russian satellite goes offline and threatens to collide with Earth. Eastwood's character (a former pilot once ticketed for a trip to space in the pre-NASA days) is recruited because he designed the system, and is therefore the only man capable of getting it back up and running. He agrees to the trip only if his old pilot pals can come along.
In and of itself, the prospect of four elderly fellows still having the right-enough stuff to lead a space mission is a bit far-fetched. And NASA has, in fact, never rocketed a crew of geriatric astronauts into space. That fact is addressed by Mike Mirarchi (of Embry-Riddle Aeronautical University) in his own study of the film , which specifically points out that even if the gang met the stringent physical requirements for space travel, the one month they're allotted to learn all that complicated space travel stuff is nowhere near enough time.
Still, as Mirarchi points out, the film comes across as authentic because Eastwood cleverly blends real historical events into the narrative. Likewise, NASA itself claims to have worked closely with the production (per NASA.gov) to ensure authenticity, even allowing the crew to shoot scenes at Johnson Space Center, Cape Canaveral, and Kennedy Space Center. So even if it's a complete work of fiction, it's not surprising "Space Cowboys" often feels so realistic — save for its final minutes, of course, which are quite absurd, albeit wildly entertaining.