Will There Be A Midnight Mass Season 2?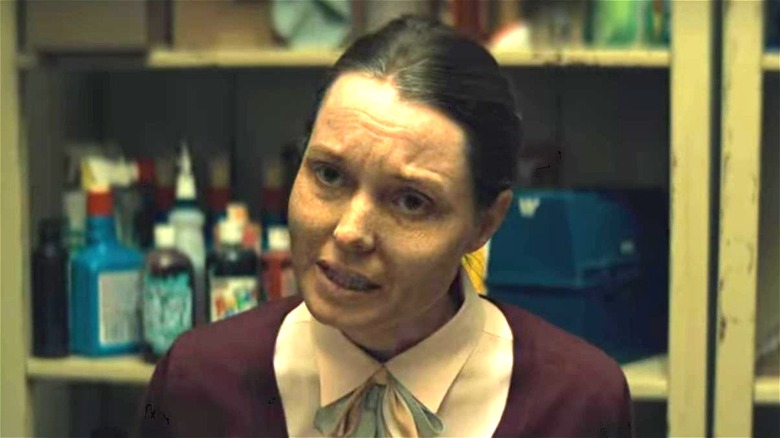 Netflix
Mike Flanagan has quickly become the go-to horror maestro for Netflix. He scared the pants off of audiences with his anthology series "The Haunting of Hill House" and "The Haunting of Bly Manor," and he has no signs of leaving the genre any time soon. He presently has the show "The Midnight Club" in development for the streaming platform, so you have a lot more to look forward to from the twisted mind of Flanagan.
For the time being, you can binge-watch his latest effort — "Midnight Mass." Flanagan manages to crank up the terror every step of the way in just seven episodes, leaving you in a state of shocked horror by the final frames. It's an excellent example of how Flanagan is a master of the genre, and that fact wasn't lost on critics. The show currently holds a rating of 94% among critics on Rotten Tomatoes, with John Anderson of The Wall Street Journal writing, "There will be screams, yes. There will be blood. But not before Midnight Mass has seduced its audience into caring about what happens."
With this kind of praise, it's only natural for fans to wonder if a second season is in store. But for the time being, it seems like fans shouldn't get their hopes up.
Midnight Mass has been billed as a 'limited series'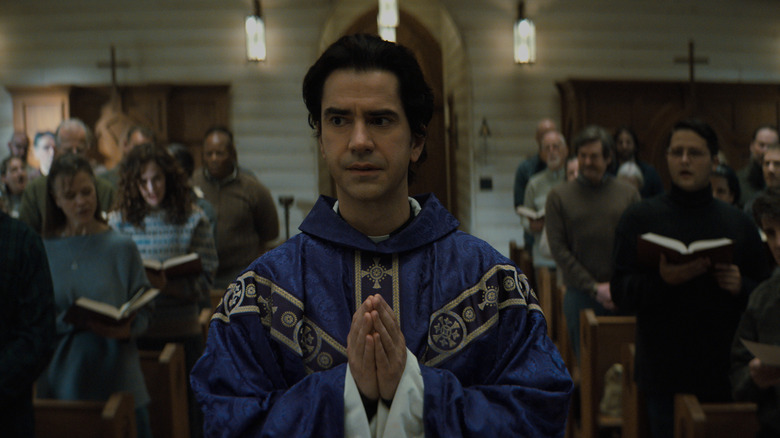 Netflix
Contains spoilers for the ending of "Midnight Mass"
Many people likely watched all seven episodes of "Midnight Mass" in a single sitting. Once they had time to recover from the shock of the finale, their thoughts likely turned to speculate on when we might get "Midnight Mass" Season 2. Of course, hope turns to dismay when they return to the show's homepage on Netflix only to find the phrase "Limited Series." In Netflix's lexicon, that means a single season of a series, much like "The Queen's Gambit." The creators behind that show have had to repeatedly say how there's nothing in store for another season, and we can surmise there won't be any more "Midnight Mass."
It also sounds like Mike Flanagan has no intention of pursuing any more stories set within this world. In an interview with Entertainment Weekly, the show creator mentioned, "If you're writing anything that tiptoes into a personal place, you find yourself vomiting up all sorts of things into it. It's happened to me with 'Hill House' in a pretty big way. It happened with ['The Haunting of Bly Manor']. ['Midnight Mass'], though, was the story I always wanted to tell."
On top of that, if you've already watched all seven episodes, you know another reason why a second season is unlikely. Pretty much all of the main characters wind up dead. It's possible "Midnight Mass" Season 2 could follow a different group of individuals, not unlike what happened between "Hill House" and "Bly Manor," but it's unlikely. Mike Flanagan more than has his hands full at the moment, so fans of his work can look forward to "The Midnight Club," which will likely come out at some point in 2022.