Through My Window - What We Know So Far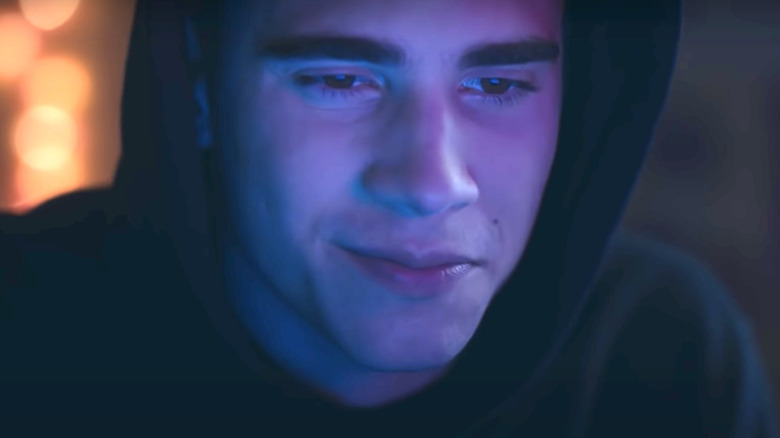 Netflix
Netflix has quickly become one of the best places to go if you want to watch a romantic comedy, and this is especially true for teen romcoms. Recently, Netflix completed two very successful teen romantic comedy franchises, "To All The Boys I've Loved Before" and "The Kissing Booth." While there are plenty more romcoms coming from other streamers and studios to fill the gap, Netflix is now turning its attention to other languages, with an upcoming Spanish-language romantic comedy called "Through My Window" ("A Través De Mi Ventana" in Spanish) that is sure to impress fans of the genre. 
Like "The Kissing Booth," the upcoming film is based on a book that began as a Wattpad story. Written by Ariana Godoy, "Through My Window" racked in "more than 264 million reads from fans around the world" on the site, as reported by Deadline, before being published as an official novel. The story follows a teenage girl who is determined to make her attractive neighbor fall in love with her. "Through My Window" looks like it will be a charming, cute movie, and a definite success for Netflix.
Here's everything we know so far about "Through My Window." 
What is the release date of Through My Window?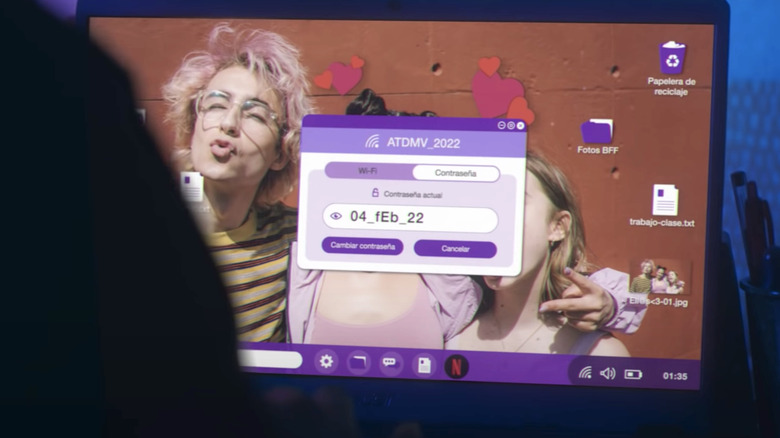 Netflix
Although not much information about the upcoming Netflix movie is out yet, fans of the book, or people simply interested about the film, will be happy to learn that one of the things we know is its release date. As part of the special Tudum fan event that Netflix had on Saturday, September 25, 2021, Netflix showcased upcoming projects from all over the world, which included "Through My Window." 
Netflix released the first teaser for the film in the form of a release date announcement, which can be viewed on Netflix's official YouTube. A short but sweet video, the sneak peek introduces the two main characters of "Through My Window," along with a reveal of a February 4, 2022 release date, right in time for Valentine's Day. Netflix doesn't announce too many release dates this early, so it's unclear what other projects might be coming out around the same time. 
Who is in the cast of Through My Window?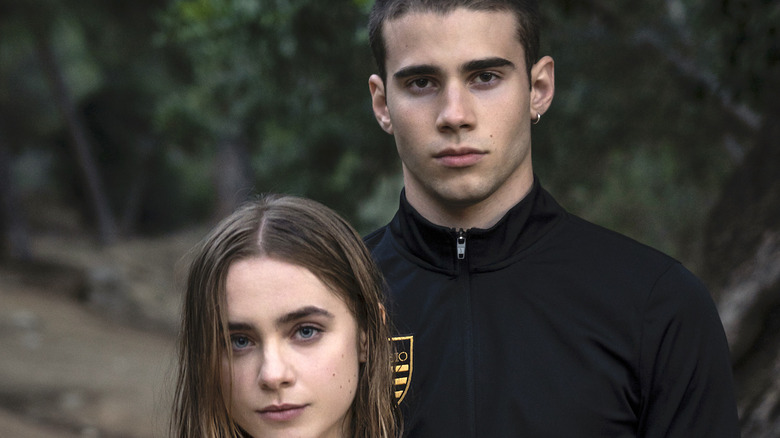 Netflix/Michael Oats
The upcoming romcom "Through My Window" will be directed by Marçal Forés, who previously helmed 2012's "Animals" and 2014's "Everlasting Love." Starring in the film is Clara Galle as Raquel, while Julio Peña will play Ares, two relative newcomers to the acting scene. Also in the cast are Pilar Castro as Rosa María and Hugo Arbues as Apolo. Castro has been acting since 1995, recently starring in the television series "Dangerous Moms" and "Unauthorized Living," as well as Pedro Almodóvar's 2016 film "Julieta," while Arbues can also be seen in "Madres. Amor y vida" (IMDb). According to the Deadline press release, "Through My Window" will also star Eric Masip, Guillermo Lasheras, Lucía de la Puerta, Natalia Azahara, Marià Casals and Emilia Lazo. Cast member Lasheras also appeared in the Netflix series "White Lines" as Young Cristobal, as well as quite a few other projects, while most of the others are also newer actors. 
What is Through My Window about?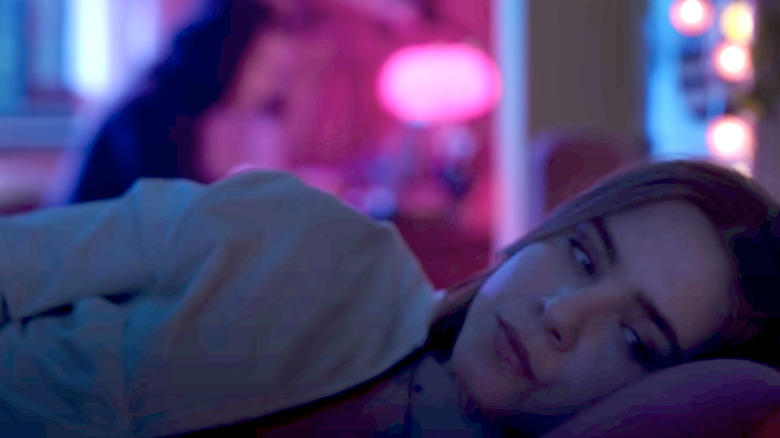 Netflix
It seems like "Through My Window" promises a lot of drama and romantic intrigue, so get excited. The story follows Raquel and the crush that she's had for a long time on her neighbor Ares. While she's done nothing about her feelings up until now, Raquel intends to finally make a move, and she's determined. 
As explained in Netflix's official synopsis for the film, "Raquel is madly and irrevocably in love" with the "mysterious" Ares, but they have never talked to each other before. "But Raquel has a very clear mission: to make Ares fall in love with her. However, she is not an innocent, helpless girl and she is certainly not prepared to lose everything to achieve her goal, most importantly not herself..." 
Given that plot summary, viewers should expect some intense romance and plenty of trouble when "Through My Window" finally arrives on the streaming platform early next year. Until then, keep an eye out for the first full trailer from Netflix in the coming months.