What Only Fans Of The Book Series Know About The Kissing Booth 3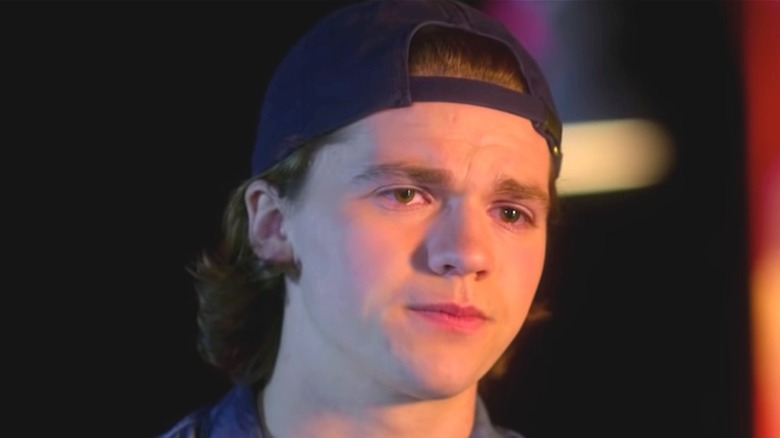 Netflix
One of the major movie successes for Netflix over the past few years has been the romantic comedy "The Kissing Booth." The film follows the life of Elle (Joey King), as she tries to navigate her newfound romantic feelings for Noah (Jacob Elordi) while trying not to hurt her best friend Lee (Joel Courtney), who is also Noah's younger brother.
The first film's success spurred Netflix to greenlight a sequel, and fans of the series got a surprise shortly after the release of "The Kissing Booth 2," as it was announced that the third entry in the franchise had been shot already, back-to-back with the second film, and was in post-production with a 2021 release date.
The Netflix film, however, was not the first time the public was introduced to Elle, Lee, and Noah. Rather, the movie was an adaptation of the debut novel by author Beth Reekles. Reekles has written subsequent entries in the series, which have garnered their own set of fans. Here's what fans of the book series should know about "The Kissing Booth 3."
The third movie was released ahead of the book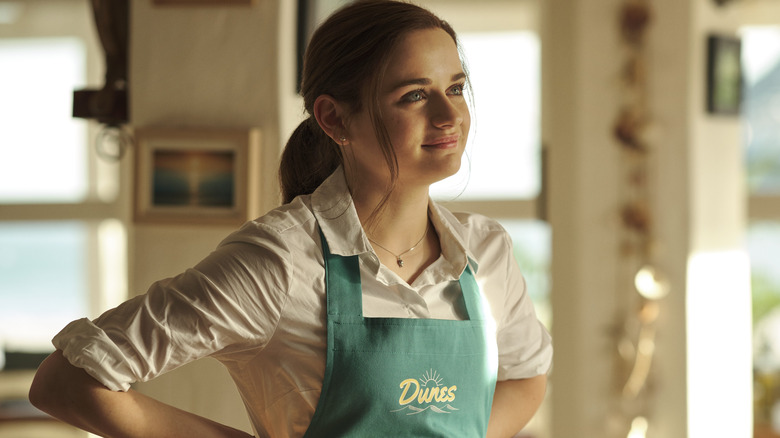 Netflix
The first novel, titled "The Kissing Booth," was released in 2012, which meant that the movie, which came out in 2018, had a source material to draw from. "Going The Distance," the second book in the series from Reekles, was released on January 2, 2020, ahead of the premiere of "The Kissing Booth 2" on Netflix later that year on July 24. However, the third book, titled "One Last Time," is set to hit bookshelves on August 17 (via Refinery29), following the premiere of "The Kissing Booth 3" on Netflix, which made its debut on the streaming platform on August 11.
However, fans of the book series can expect the third entry to be fairly close to the movie. Reekles was involved with the film's production and based the novel on the movie itself. On an Instagram post in September 2020, Reekles wrote, "TKB3: One Last Time is based on the script of the third movie." She added that she was "able to work closely" with Netflix on the film.
Reekles' involvement and the praise for the third film bodes well for fans of the movie series enjoying the books, as well as fans of the book series enjoying the movie. "The Kissing Booth 3" is currently available to stream on Netflix, along with "The Kissing Booth" and "The Kissing Booth 2."