The Surprising Actor Who Refused To Play Illyrio Mopatis On Game Of Thrones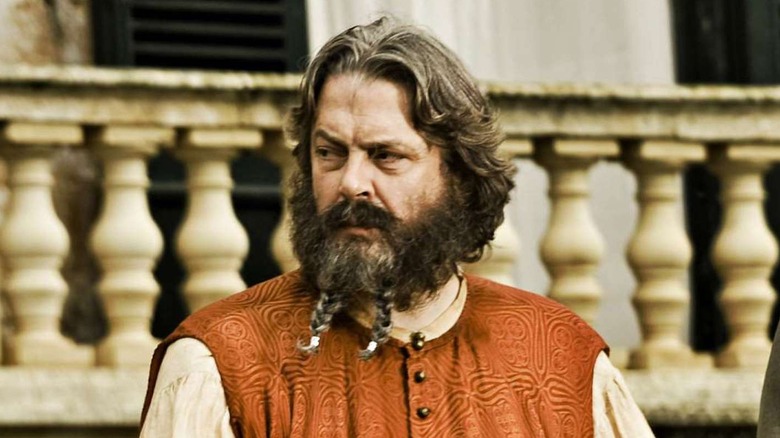 HBO
Illyrio Mopatis only appears in two episodes of HBO's fantasy series "Game of Thrones," but the character sets in motion events that play out through the remainder of the series. The Magister of the Free City of Pentos appeared in Season 1, Episode 1, "Winter Is Coming," and is instrumental in brokering the marriage between Daenerys Targaryen (Emilia Clarke) and Khal Drogo (Jason Momoa). There is no way he could have foreseen that Daenerys would be the one to lead the Dothraki in the war for the Iron Throne, instead choosing to hedge his bets on her brother Viserys (Harry Lloyd). Illyrio Mopatis also gives Daenerys the three dragon eggs as gifts on her wedding day, which ultimately leads to her assuming the identity of the Mother of Dragons.
Illyrio Mopatis makes his last appearance in Season 1, Episode 5, "The Wolf and the Lion," during which it's revealed Mopatis is conspiring with Varys (Conleth Hill) to ensure Viserys successfully reclaims the Seven Kingdoms. Although viewers don't see the character onscreen again, he remains loyal to the Targaryen cause, providing a haven for Varys and Tyrion Lannister (Peter Dinklage) after they flee King's Landing, following the events of the Season 4 finale.
The role of Illyrio Mopatis is a small but pivotal one, and Roger Allam, the British actor who portrayed him, stepped in for another Brit who surprisingly bowed out.
The actor who turned down the role chose Dr. Who instead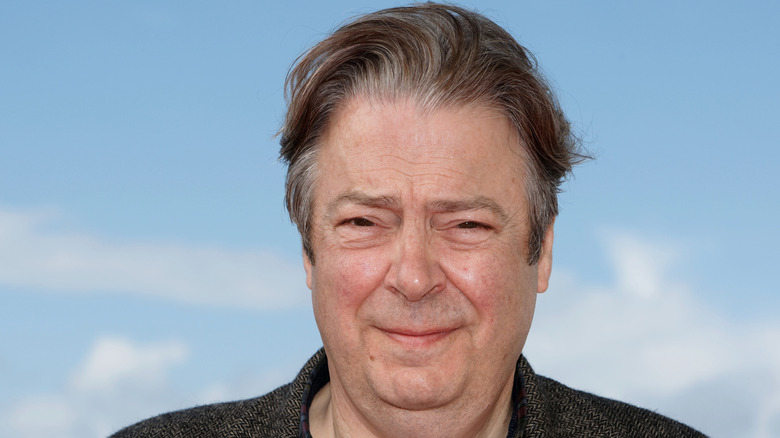 Sylvain Lefevre/Getty Images
In the unaired pilot for "Game of Thrones," Ian McNeice played Illyrio Mopatis. McNeice had appeared in many TV series before "Game of Thrones," including "Rome," "David Copperfield," and "Dune." According to Bustle, McNeice was unavailable for refilming because of his commitment to play Winston Churchill on "Dr. Who," a role he has played on the show many times. 
Enter Roger Allam, who took over the role. Allam is a veteran of the stage and screen whose credits before his brief stint on "Game of Thrones" include "V for Vendetta" and "The Queen." The role of Illyrio Mopatis wasn't a make-it-or-break-it one for either actor — aside from bragging rights for being a part of one of the biggest television shows of all time, however briefly.
McNeice wasn't the only actor to pass on "Game of Thrones." Gillian Anderson ("Sex Education," "The Crown") revealed to the Daily Mail that she had turned down a chance to be part of the series, although she didn't offer details on which role. "The Mortal Instruments" star Jamie Campbell Bower also had to bail from the show after shooting the unaired pilot, only to be cut again from the world of Westeros when the spin-off series starring Naomi Watts, which he had secured a part in, was scrapped. The list of actors and actresses who auditioned for parts, who were replaced, and who just weren't interested is almost as epic as "Game of Thrones" itself.