The Surprising Actor Who Refused To Play A Night's Watchman On Game Of Thrones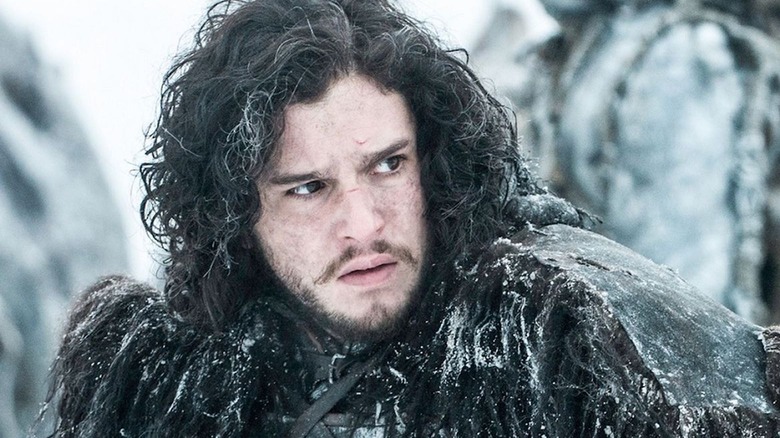 HBO
Casting "Game of Thrones" was an arduous task. There were nine great houses in Westeros, all of which had any number of cousins and sisters and sister-wives. And that was just the aristocracy! The show lasted eight seasons, and producers kept having to refill the call sheets after big cast-culling events like the Red Wedding or Battle of the Bastards.
Many stars turned down roles in the series or had to bow out after accepting a role. Alfie Allen's famous sister Lily Allen said she turned down a role as Yara Greyjoy (although Alfie disputes this). "Succession" patriarch Brian Cox said no, then became addicted to the show and regretted passing on it. And Jonathan Pryce waited for years before accepting a role on the show because he thought the names of the characters were too weird. But only one actor said yes, then no, then yes again, only to have HBO ultimately end the conversation completely: "Twilight" and "The Mortal Instruments" star Jamie Campbell Bower.
A Song of Casting and Cancellations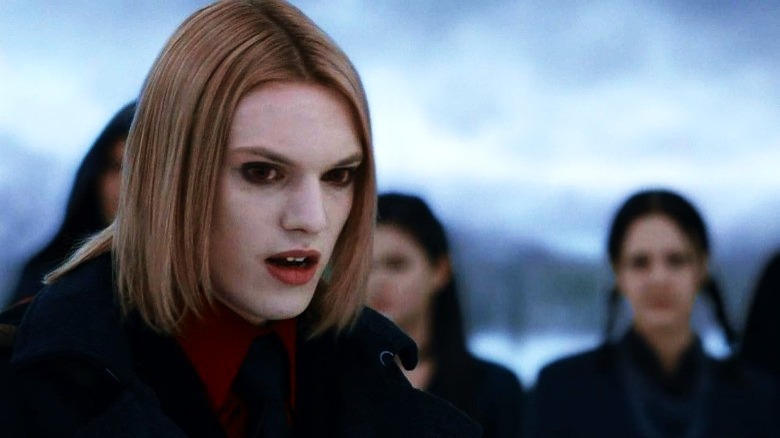 Lionsgate
Jamie Campbell Bower originally signed on to "Game of Thrones" before the show even began. He played Ser Waymar Royce, a young ranger for the Night's Watch, in the unaired pilot but had to leave the show during reshoots due to scheduling conflicts. Bower was replaced by Rob Ostlere. Ser Royce was only in one episode, and Bower found a way into many other fantasy franchises of the era. He played Caius of the Volturi in the "Twilight" movies and played young Gellert Grindlewald in both the "Harry Potter" franchise and in flashback scenes in "Fantastic Beasts: The Crimes of Grindlewald." He also starred as Jace Wayland in "The Mortal Instruments."
Bower was set to return to the "GoT" universe in a prequel series focusing on the North, starring Naomi Watts. According to a press release obtained by The Wrap, the show would uncover secrets "from the horrifying secrets of Westeros' history to the true origin of the white walkers, the mysteries of the East to the Starks of legend." Only, no it won't. Because HBO decided not to move forward with this prequel in late 2019. Bower seemed to respond to the news by tweeting a one-word objection: "WHACK." Maybe HBO will finally find a place for Bower in one of the three "GoT" spin-offs currently in development.