The Melissa McCarthy Dramedy Giving Netflix Subscribers All The Feels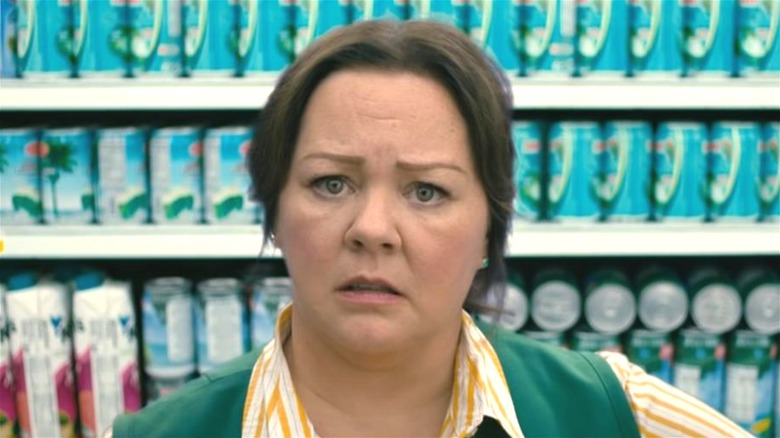 Netflix
Although Melissa McCarthy may be best known for her laugh-out-loud work in comedies like "Bridesmaids" and "Spy," she has also proven time and time again that she's a supremely talented dramatic actor. In "The Starling," a new Netflix Original film from director Theodore Melfi, she gets a chance to flex both sides of her skillset. Netflix subscribers are clearly thrilled about this as the film is currently in the #1 spot on the streamer's list of the top 10 most viewed movies.
"The Starling" sees McCarthy playing Lilly Maynard, a woman who has found herself in a pit of grief following the loss of her baby. With her husband, Jack (Chris O'Dowd), spending time at a mental health facility, Lilly is struggling to get the support she needs to navigate through this particularly tumultuous time in her life. Enter Dr. Larry Fine (Kevin Kline). The retired psychologist turned veterinarian has nothing but unconventional advice to give Lilly, but during a time when everything feels upside down, that proves to be exactly what she needs. Dr. Fine's veterinary skills come in especially useful when Lilly develops an unusual relationship with a starling that has taken up residence in her yard.
Along with her work in "Nine Perfect Strangers," 2021 has been a big year for McCarthy characters that combine comic notes with some deep pathos. While doing press for "The Starling," the actor opened up about how she approaches such tricky roles.
The Starling is another Melissa McCarthy performance that combines humor with sorrow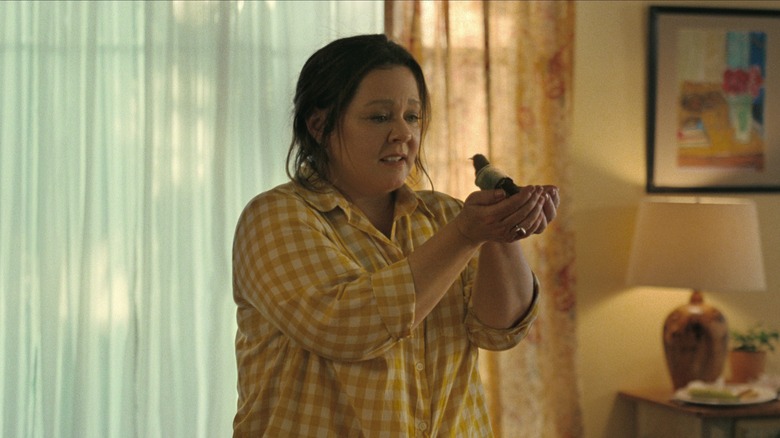 Netflix
If you've ever wondered how McCarthy is able to so seamlessly swing between gut-busting comedy and tear-jerking drama, it turns out there is a deceptively simple answer. During an interview with Deadline to promote "The Starling," McCarthy revealed, "I've said it before, it never occurs to me to think of a movie as either a comedy or a drama."
The actor went on to further explain that even when playing a more comedy-focused role, she still likes to dig deep with her characters. McCarthy extrapolated, "I don't know of a human that hasn't had great loss, has had things that they think, 'I will not get on the other side of this.' That's just part of life."
For McCarthy, even in her overtly comedic work, she sees the seesaw between humor and tragedy as essential. "I'm like I don't know how to tell a story or be a character that doesn't have highs and lows," she said, "that doesn't have good days and bad days. I don't know how to play it."
You can stream "The Starling" on Netflix.