How Supergirl's Azie Tesfai Made TV History And You Didn't Notice - Exclusive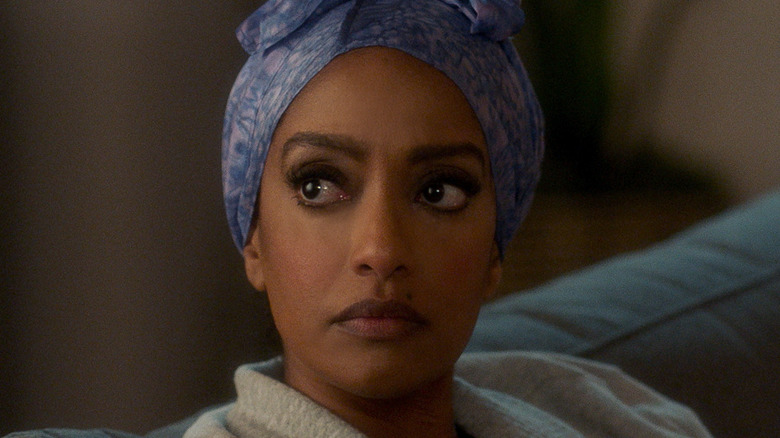 The CW
When Azie Tesfai signed onto "Supergirl" as Kelly Olsen back in 2019, fans had no idea just how groundbreaking both her character and the actress would come to be for the Arrowverse. Not only has Tesfai suited up as the Black female superhero Guardian, but Tesfai herself just became the first actor in a Greg Berlanti series to write an episode. What's even more impressive than that? Tesfai got into writing during the pandemic, picking up the skill at lightning speed that would even be the envy of The Flash.
Her episode, "Blind Spots," tackles difficult topics like racism and police brutality, and even calls out the Superfriends for not being better allies. It's precisely the story we need to see in 2021, and Tesfai carried it out seamlessly alongside co-writer J. Holtham and director David Ramsey (the "Arrow" alum reprising his role as Diggle in the episode).
During an exclusive interview with Looper, Azie Tesfai reveals how she made history in the Arrowverse as the first actor to pen an episode.
An Arrowverse legend on and off the screen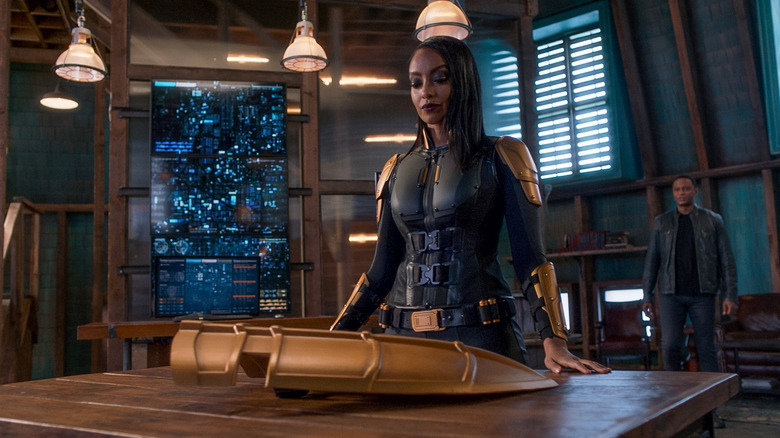 The CW
On how the idea for her to write the episode come about and what the early conversations looked like, Tesfai explained, "During the break, I started writing and, like a true student, got a teacher — someone that I had two sessions with a week and just learned structurally how to formulate a script." She added, "And I had an idea that I was working on with the creator and showrunner of the last show I was on, "Jane the Virgin," and she's the biggest inspiration to me, Jennie Urman. And a lot of working with her made me realize that not only could I do this, but I was really passionate about it. Kind of got to work with like the best, and then I was like, 'Oh, this is amazing.'" As it turns out, that mentorship helped Tesfai to launch her writing career. 
She continued, "And then I wrote a sample 'Supergirl' script that I have a story I wanted to tell, and I sent it to our showrunners, and they loved it. And we didn't get to tell that story, but it was enough for them to send it to our producers in the studio and get me approved to write an episode. I didn't know it was going to be me becoming a superhero, but I knew I would get to write an episode this season." 
New episodes of the final season of "Supergirl" air Tuesdays on The CW.