Did Anna Kendrick Really Sing In Pitch Perfect?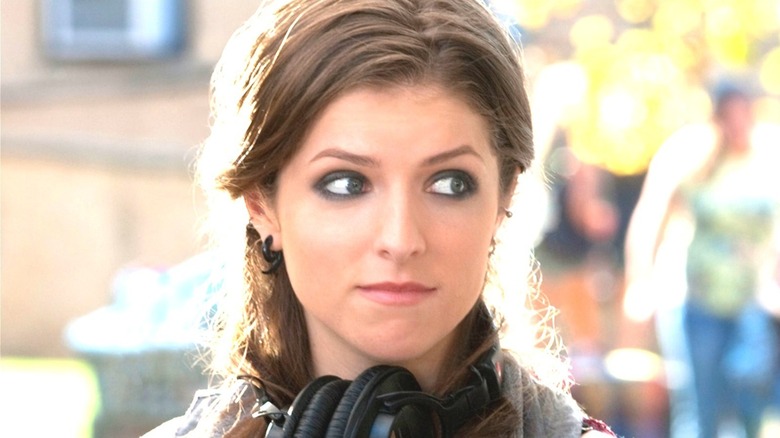 Universal Pictures
"Pitch Perfect" was one of the most unique and memorable movie musicals of the 2010s. The film combined satirical comedy and clever storytelling with memorable musical performances and was a smash hit success for Universal Pictures (via BoxOfficeMojo) that went on to spawn not just one, but two sequels. 
"Pitch Perfect" also cemented Anna Kendrick, previously known best for her role in the "Twilight" film series and her Oscar-nominated turn in 2009's "Up in the Air," as one of the most charismatic up-and-coming actresses of her generation. Kendrick shines in the film as the sarcastic, yet incredibly talented Beca, who begins her freshman year at the fictional Barden University unexcited by the school's numerous musical opportunities. However, Beca slowly warms up to her peers when she joins the Barden Bellas, bringing her own fresh take to the all-female a capella group's outdated material. 
While many of the film's best musical sequences put Kendrick front-and-center, including the scene in which she auditions with a performance of "Cups," that doesn't necessarily mean that Kendrick actually sang in "Pitch Perfect." As most film buffs will already know, many of the actors in classic movie musicals from the 20th century were actually cast more for their looks and star power, and not so much for their singing ability. At the time, it was not unusual for movie studios to dub over actors' voices with recordings done by professional singers — as was the case with actress Natalie Wood in 1961's "West Side Story" (via Classic FM).
This leaves fans to wonder: Did Anna Kendrick really sing in "Pitch Perfect?" Or were her performances in the film just the result of some behind-the-scenes editing?
Anna Kendrick did sing in Pitch Perfect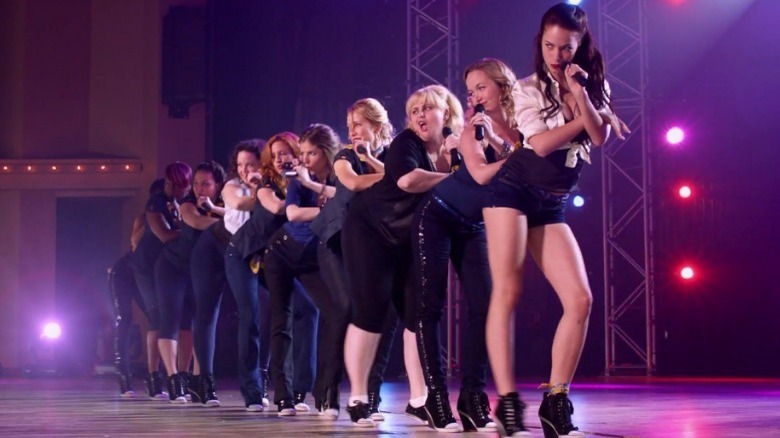 Universal Pictures
It's likely that those curious about Anna Kendrick's singing in "Pitch Perfect" have probably never seen or heard her performances in other movie musicals, like "Into the Woods" or "Trolls." Kendrick sang alongside some noteworthy musical performers in those films, including Justin Timberlake and James Corden, all of which is to say that, yes, Kendrick did her own singing in "Pitch Perfect." In fact, Kendrick's musical theater career began at the age of 12, and she was even nominated for a Tony Award for her performance in the 1998 Broadway musical, "High Society." "Pitch Perfect" did, however, mark the very first time that Kendrick sang on the big screen.
"At the time, I hadn't sung in a film," Kendrick recalled during an interview with Vanity Fair in 2020. "So I just kind of needed to prove that I could sing." As for her memorable performance of "Cups" in the film, Kendrick revealed that she performed the song for her audition, saying, "I actually brought in a cup and was like, 'I can do this dumb thing,' [...] so they put that in the movie."
As both an accomplished actor and singer, Anna Kendrick is as multi-talented as they come. Although her upcoming projects don't appear to involve any singing, it seems safe to say that we'll probably hear her dulcet vocals in a movie again someday.