Aquaman And The Lost Kingdom Casting Announcement Reveals A Brand New Character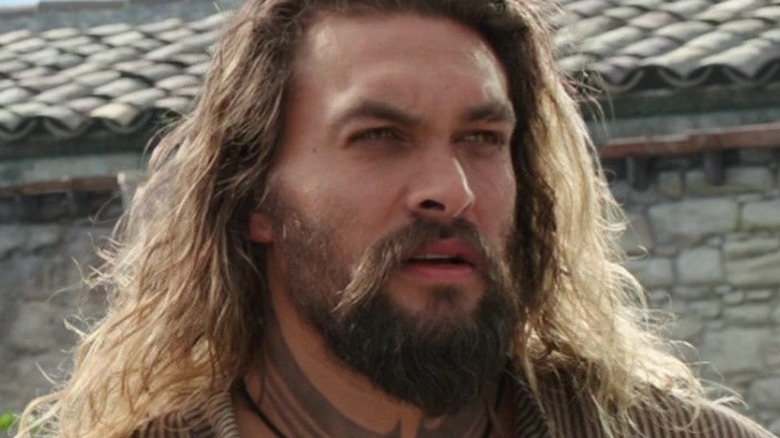 Warner Bros/DC Films
With the first "Aquaman" film in 2018, James Wan found a new path to success in the crowded superhero genre by merging bright, colorful action with the sensibilities of his past horror films. "Aquaman" made over a billion dollars at the global box office, surpassing the earnings of any other Warner Bros./DC film to date, including Christopher Nolan's much-lauded Batman trilogy, per Deadline.
Wan is now engaged in production on the sequel to that film, "Aquaman and the Lost Kingdom." There has been a steady trickle of news regarding the project in recent months, including a look at star Jason Momoa's new Aquaman suit, and the reveal of a surprising classic sci-fi influence on Wan's aesthetic sensibilities.
Today, "Aquaman" fans got some exciting news in the form of multiple casting announcements for "Aquaman and the Lost Kingdom." We've got three new faces coming aboard the watery adventure, and the surprising addition of an all-new character. Here's the breakdown.
Jani Zhao will play an original character named Stingray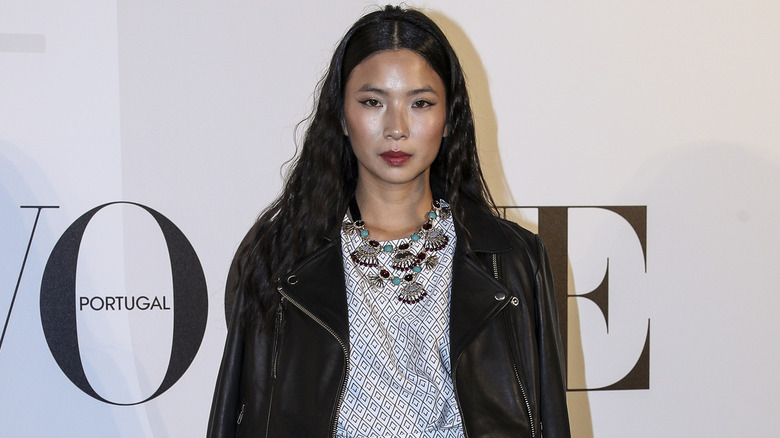 Carlos Rodrigues/Getty Images
Three new casting decisions for the "Aquaman" sequel were announced today, The Hollywood Reporter wrote. Jani Zhao, Indya Moore, and Vincent Regan are joining the cast of "Aquaman and the Lost Kingdom," with each playing an interesting role in the highly-anticipated sequel. The most notable addition is Zhao. While movies based on comic book material tend to draw on their own sources for characters, Zhao will be playing a character named Stingray, a totally new personality created specifically for the film. No further information is known about Stingray, which gives fans yet another incentive to hit the theaters on opening weekend.
Meanwhile, Moore will take on the role of Karshon, a gigantic, humanoid shark (no, not that one) who was brought to life in the comics after being exposed to nuclear radiation. As for Regan, he'll be playing the role of the ocean's mighty king, Atlan of Atlantis. We saw a brief flashback to Atlan in the first "Aquaman," although he was played by Graham McTavish in that scene. Aquaman also found Atlan's trident, unlocking the full range of his powers, but the ancient king himself was nowhere to be found. Atlantis, of course, seems to be the "lost kingdom" referenced in the film's title.
Moore recently appeared in the Emmy-nominated TV show "Pose," while Regan is best recognized for his work on Zack Snyder's acclaimed 2006 film, "300." As for Zhao, a Portuguese actor, "Aquaman and the Lost Kingdom" will be her English-language debut. Patrick Wilson will return as the villain Ocean Master, and Jason Momoa is back as the titular Aquaman.