Mindy Kaling Would Return To The Office Under One Condition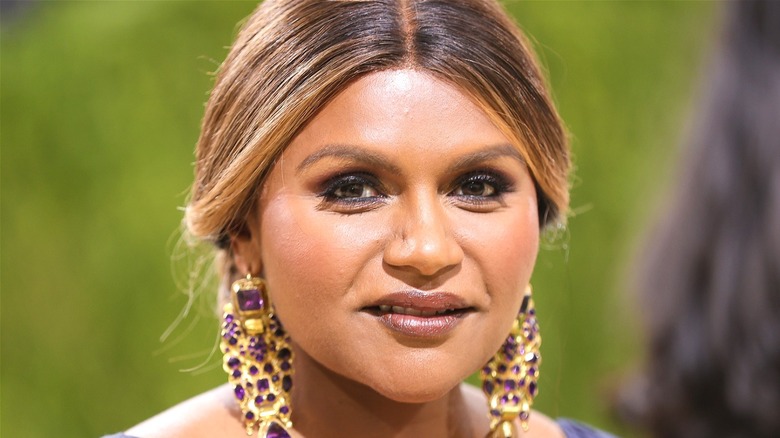 Theo Wargo/Getty Images
Rumors of a reboot or revival of "The Office" are always circulating. Everything gets rebooted eventually, why fight fate? However, it seems like not every star would be interested in reprising their roles. Steve Carrell thinks the show wouldn't work with today's increased cultural sensitivity, as he told Esquire. Meanwhile people like "Office Ladies" hosts Jenna Fischer and Angela Kinsey have made a cottage industry of "Office"-related content. It would be in their best interests for the show to come back, if only so they'd have more episodes to rehash.
Mindy Kaling, who has gone on to great success since leaving her writer-performer role on "The Office," would hypothetically return to the show, but she has some conditions before signing on to a reboot or revival. After "The Office," Kaling created and starred in "The Mindy Project" for six seasons. She also starred in "Late Night" opposite Emma Thompson and is currently attached to co-write "Legally Blonde 3" with "Brooklyn 99" creator Dan Goor. But Kaling would only consider running back to Scranton if she could secure one detail of production.
Kaling would only come back if Greg Daniels was showrunner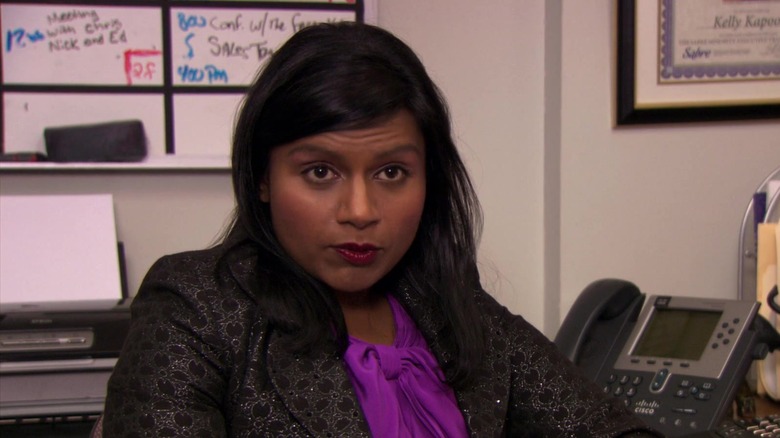 NBCUniversal
Speaking to Style Caster, Mindy Kaling said she would be in favor of "The Office" coming back if and only if original showrunner Greg Daniels were at the helm. "If Greg Daniels was in charge of it, I would be excited and supportive and try to help in any way I could," Kaling said. "It had to be the right person steering the ship, but if it was Greg, who was the mastermind of the American 'Office,' it would be a great show."
Greg Daniels got his start on "Saturday Night Live," before moving on to "The Simpsons" and co-creating "King of the Hill" with Mike Judge. He adapted "The Office" for an American audience and served as showrunner for the first four seasons. After co-creating "Parks and Recreation," Daniels split his time between both shows (per Reuters) until "The Office" Season 9, when he came back on as showrunner to see the show off into its syndication afterlife.
Now, "be supportive" and "star in" aren't exactly the same thing. But it seems likely Kelly Kapoor would at least make a cameo on a Daniels-led nu-"Office." Kaling left the show after Season 8 to work on "The Mindy Project," but reprised her role for the finale. Daniels had once again become showrunner by then, so it's likely that played a part in Kaling's decision to come back.