Mindy Kaling Reveals What She Truly Hated About Her Role On The Office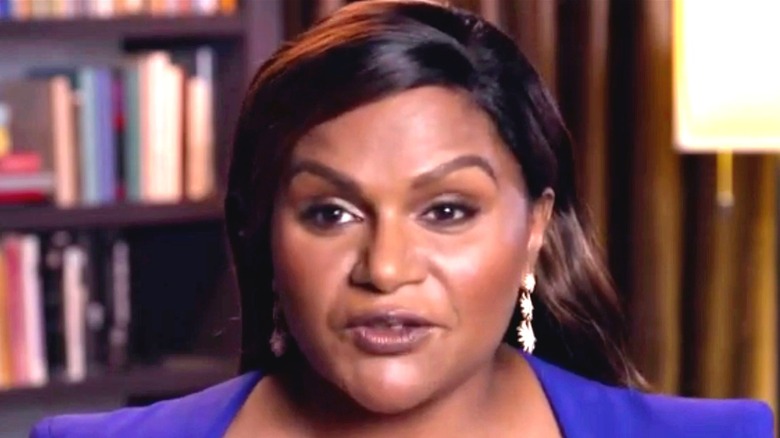 SAG Awards 2021/Getty Images
Now one of the most beloved sitcoms of all time, "The Office" ran from 2005 to 2013. The series, which was developed by Greg Daniels and based on the UK sitcom of the same name, depicted the everyday work lives of the Dunder Mifflin Paper Company's employees. With the ensemble cast, viewers got a whole string of characters to keep up with, from the ignorant yet well meaning boss Michael Scott (Steve Carell) to the sarcastic salesperson Jim Halpert (John Krasinski) and his will-they-won't-they love interest Pam Beesly (Jenna Fischer).
One of the most memorable Dunder Mifflin employees is Kelly Kapoor, the bubbly and talkative customer service representative, whose interests include celebrity gossip, romance and pursuing fellow employee Ryan (B.J. Novak). Kelly was played by Mindy Kaling, who also served as a writer throughout the show's run.
Kaling, along with most of the other cast members, has mostly positive things to say about her experience working on "The Office." However, as it turns out, there was one minor detail that wasn't exactly to her liking, which she has just revealed in an interview.
Kaling found it too cold on set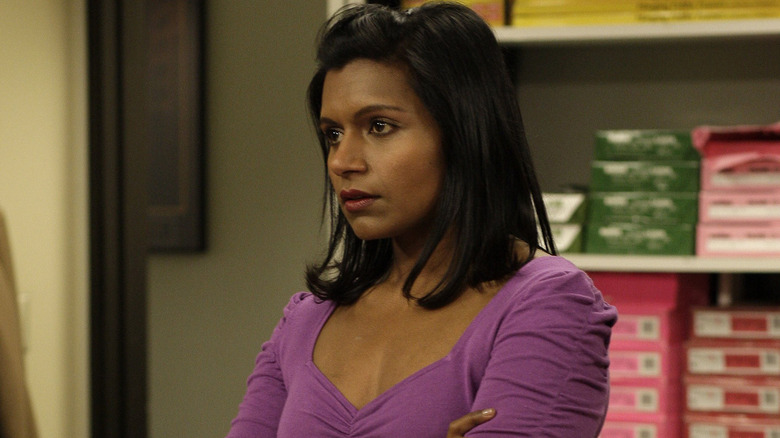 NBC
Kaling recently appeared on "Watch What Happens Live," during which host Andy Cohen asked her a string of questions about "bad behavior [she's] seen in the workplace." They began by discussing things such as the worst day job Kaling had while trying to make it as an actor, to which she answered babysitting, and the worst note she's gotten from a network executive, to which she revealed that she was told to get rid of an actor on one of her shows even though it didn't make sense for the story.
Cohen concluded the segment by asking Kaling what her "number one co-worker pet peeve" is. Kaling responded with a fairly tame answer, remarking, "No. 1 co-worker pet peeve? We used to keep 'The Office' set very cold. It was like 60 degrees. And I remember not being able to do anything about that. It's just a little cold."
Cohen brought it back to his question, adding, "Monitor of the temp!" This could all explain some of the icy attitudes of the characters.