ABC Reboots The Gong Show With Surprising Host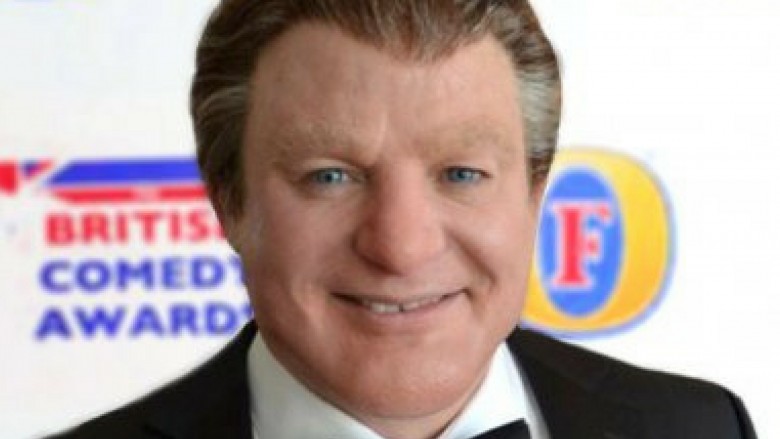 ABC is rebooting a popular 1970s game show, and they have found a pretty surprising host. According to The Hollywood Reporter, Saturday Night Live alum Mike Myers will take the lead on the project, but he will remain in character as "Tommy Maitland" the entire time.
This means that the upcoming reboot won't include Myers' name anywhere: not on any promotional materials, anywhere in the show, or even on his official list of credits. In fact, ABC wouldn't even confirm that Myers– pictured in costume as Maitland at the top of this story– was actually the hidden host. Matiland's fictional past credits include a number of spaghetti westerns in Italy which gave him a cult following, a few James Bond knock-off films (a la Myers' Austin Powers franchise), and an Australian game show called Dingos Got the Baby. Maitland, who can be found on social media with the username @MrTommyMaitland, will step into the role previously filled by the late Chuck Barris, who hosted the talent show from 1976 to 1980.
Maitland will have a number of celebrity guests backing him up, including Will Arnett, whose production company is behind the reboot, Zach Galifianakis, Alison Brie, Andy Samberg, Elizabeth Banks, Joel McHale, Dana Carvey, Will Forte, Jack Black and Anthony Anderson, among others. The celebs will serve as judges who give comments and "gong" the contestants who have especially awful acts.
"I've been a huge fan of Tommy since I first saw his stand-up in the U.K. while traveling as a teenager," Arnett said in a statement. "He was so funny and original. I had the good fortune to cross paths with Tommy a few years ago and ever since we've talked about working together. I tried for years to come up with a vehicle that was suitable to expose his immense talent on a bigger stage, and The Gong Show is the perfect fit."
Maitland, in an in-character interview with THR, said he was joining the show after a few years in retirement due to some money problems back in England. The host says he already has some catch phrase ideas, including him saying, "Who's a cheeky monkey?" and the audience responding "You are." He then replies, "No, you're a cheeky monkey, and that's why I love you." He says another catchphrase is a variation on the saying, "You've got no proof."
As far as how he plans to make the show different from Barris' version, Maitland says he wants the acts to "speak for themselves." "While it's true many of them have willingly crossed the line of dignity to come onto the stage, you do have to salute their bravery," he said. "I'm hoping this will be a place for people who don't normally have a venue to do things like play the bagpipes with their nose or do anything with a unicycle."
The Gong Show will premiere on June 22. In the meantime, see why Myers hasn't had a hit movie in years.