I Know What You Did Last Summer Amazon Series - What We Know So Far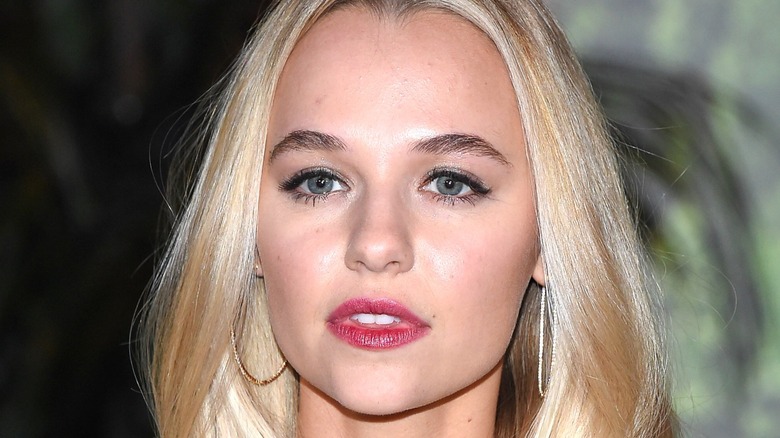 Shutterstock
"Real. Dysfunctional. And completely unpredictable." Those are the three words (technically four, but "one was an adjective!") showrunner Sara Goodman used to describe the upcoming "I Know What You Did Last Summer" TV series during the Amazon Panel at Comic-Con@Home.
The new mystery-thriller series is an adaptation of the 1997 movie, which is, in turn, an adaptation of a 1973 young-adult novel by Lois Duncan. The latest telling of the story will consist of eight parts, produced by horror expert James Wan ("Saw," "The Conjuring").
Goodman promised the series will remain true to the original film with "lots of blood." Directed by Jim Gillespie, the slasher movie is credited for helping to revive the genre alongside Wes Craven's "Scream." With a wave of popularity in horror content on streaming services, it's no surprise that movie buffs are curious about this reimagining of a genre staple.
So, what do we know about Amazon's "I Know What You Did Last Summer" series so far?
When is the release date for I Know What You Did Last Summer?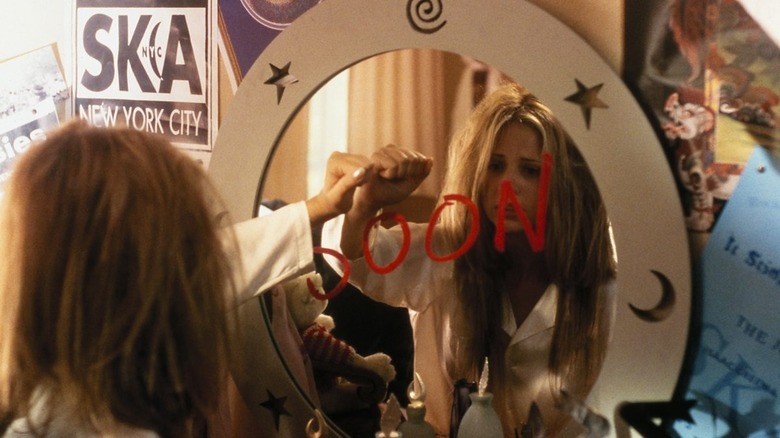 Columbia Pictures
The wave of scary summer releases isn't over yet, but horror fans will have to hold out a little bit longer for this one. Goodman was able to confirm to interviewer Tim Kash that "I Know What You Did Last Summer" will premiere in October 2021 on Amazon Prime Video.
The series was announced in July 2019, followed by an announcement in October 2020 that Amazon had made a straight-to-series order. At the time, Amazon Studios co-head of television Albert Cheng said, "The best horror franchises always have another scare coming" and called the upcoming series "a perfectly twisted update to the iconic slasher movie" (via Deadline).
One year later, the series will hit streaming just in time for the Halloween season. It's not yet known if the episodes will follow a release schedule, or if they'll be available all at once. However, there's plenty of time to watch the original movie and its sequels, "I Still Know What You Did Last Summer" (1998) and "I'll Always Know What You Did Last Summer" (2006).
Who is starring in the Amazon series?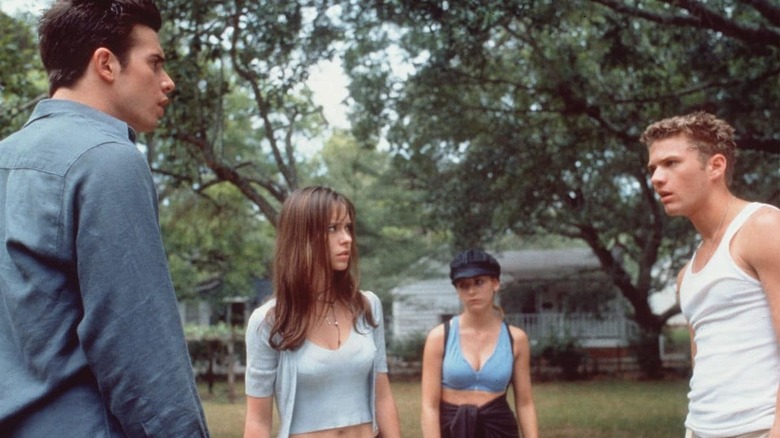 Columbia Pictures
Staying true to the original, the series will feature a young cast being stalked by a hook-wielding killer who taunts them with the knowledge of the fatal accident they covered up. In January 2021, the cast was confirmed: Madison Iseman, Brianne Tju, Ezekiel Goodman, Ashley Moore, Sebastian Amoruso, Fiona Rene, Cassie Beck, Brooke Bloom, and Bill Heck (via Deadline).
While there are no character descriptions yet, Goodman said she wanted the show to dive into each character's complexities instead of relying on stereotypical horror character tropes. "I think the cast is very much representative of those kinds of deeper layered characters," she said.
Each episode will show the point-of-view of a different character, revealing their version of what happened that deadly summer night. Goodman explained that these characters are "not just running from a stalker" and their relationships, family issues, and "real f***ing lives" will come into play.
The cast may be starring in a slasher series, but their behind-the-scenes social media posts show them happily soaking up the sun and exploring the tropical paradise of Hawaii, where the series will take place.
Will the plot stay faithful to the original I Know What You Did Last Summer?
Columbia Pictures
Goodman referred to the series as "a perfect storm" of drama, blood, violence, psychological horror, and dark comedy. That sounds on par with the original movie, but will the plot of the new "I Know What You Did Last Summer" stray from the tale of teenagers hunted by a mysterious villain?
The series will be a "modern take" on the original film's premise, filled with Easter eggs for diehard fans. "The novel was of its time, and the movie was very much of its time, and I wanted to make a show that's of this time," said Goodman. With nearly 25 years between the two, it's fair to assume that there will be a lot of updates to the story.
However, Goodman said, "I don't want anyone to be disappointed but you absolutely do not have to have seen the movie or anything else to be a fan of the show." This could be a treat for newcomers and longtime fans alike.