Dwayne Johnson Wants Wonder Woman Director To Helm Jungle Cruise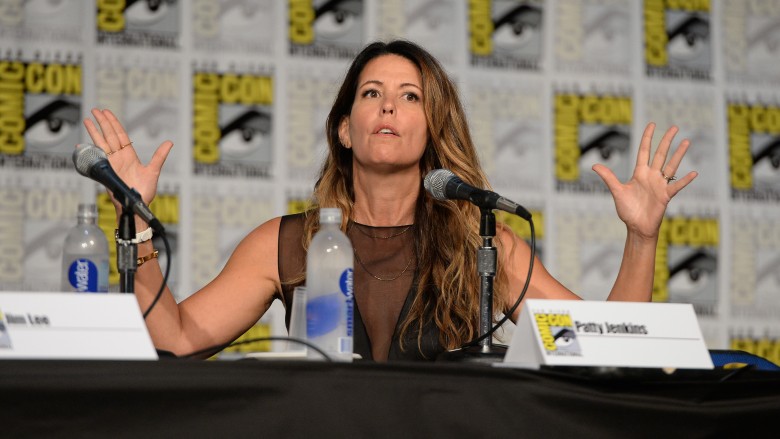 Getty Images
Several weeks ago, we learned that Dwayne Johnson was gearing up for an upcoming film based on the Jungle Cruise ride at Disneyland. However, while the Rock is set to star, the movie doesn't have a director just yet...but Johnson definitely has a candidate in mind. Talking to The Associated Press (via Screen Rant), the actor said he would love for Wonder Woman director Patty Jenkins to come aboard the Disney ship, as he loves her work and has nothing but praise for her unique style.
"Patty has that really cool edge," Johnson explained. "I felt like she could be a really cool choice for a movie like Jungle Cruise. Plus, you know what? I'm just a big fan."
There's nothing anywhere close to official yet about Jenkins's involvement, but we can all agree she'd do a great job behind the camera. In addition to directing the upcoming Wonder Woman film, Jenkins has worked on TV shows like Arrested Development and Entourage. Of course, before joining the DC Extended Universe, the filmmaker was best known for making Monster, the 2003 drama that won Charlize Theron an Oscar for playing serial killer Aileen Wuornos. Jenkins was also originally slated to direct Thor: The Dark World, but the head honchos at Marvel later replaced her with Alan Taylor.
As for Jungle Cruise, the Disney flick is set to begin filming in spring 2018, and the most recent screenplay was written by J.D. Payne and Patrick McKay, the writing duo behind Star Trek Beyond. And while we're waiting to see who will actually get the directing gig, be sure to check out every movie DC has planned for their cinematic universe.