The Steamy Drama That Ruined Elizabeth Berkley's Career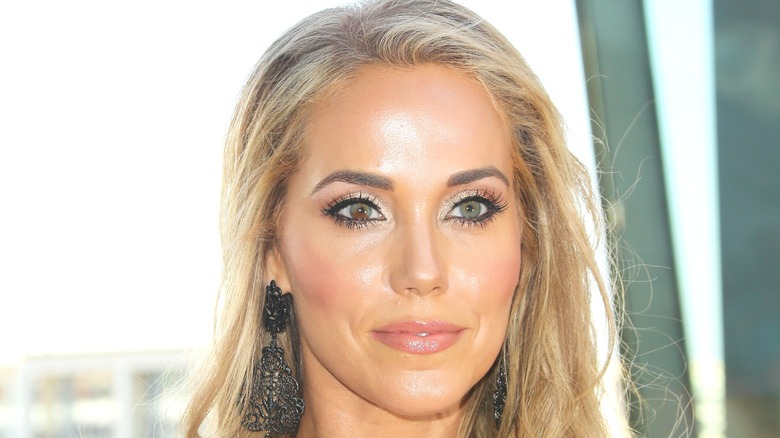 Paul Archuleta/Getty Images
Elizabeth Berkley first seriously pursued acting at a young age and eventually was cast on the high school sitcom "Saved by the Bell". The creators actually created a part for her on the show as Jessie Spano, the outspoken liberal of the Bayside High friend group at the center of the show (via Complex). Jessie was a strong activist at heart, but she also had a neurotic streak, and famously got addicted to caffeine pills in the episode "Jessie's Song."
The show was a success but eventually, Berkley wanted to pursue a film career. At first, it seemed like she'd hit the jackpot when, aged 21, she became the star of an upcoming drama film from a major director who'd just made several hits in a row, with a script penned by one of Hollywood's premier screenwriters, as noted by People.
When the film turned out to be a complete disaster, however, the aftermath proved disastrous to Berkley's career. She recently made a comeback on the reboot of "Saved by the Bell" but it doesn't seem to have been easy. Here's more about the movie that turned Berkley into a Hollywood pariah of sorts.
Showgirls became a camp classic but caused Berkley's career to stall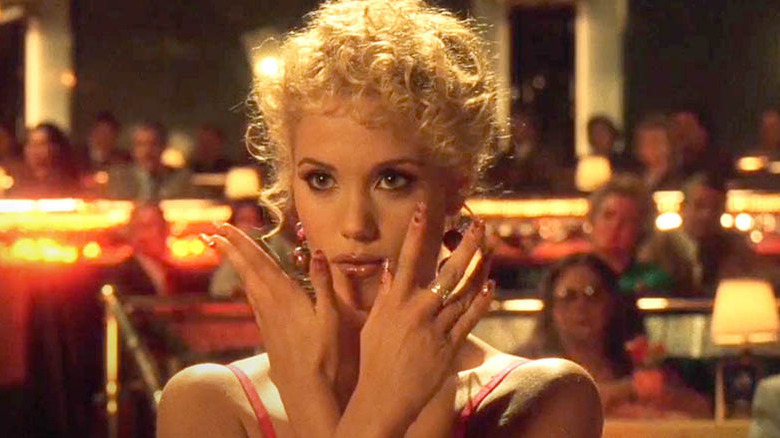 MGM
On paper, the 1995 drama "Showgirls" sounded like a surefire hit. It reunited the team behind "Basic Instinct," director Paul Verhoeven and screenwriter Joe Eszterhas, and brought in a beloved former teen actress ready to break out into adult roles.
But the movie, which follows Elizabeth Berkley's character Nomi as she climbs the Las Vegas hierarchy to become a showgirl, ended up being a flop. "Showgirls" ultimately earned far less than the production budget at the box office and received downright scathing reviews for the unintentionally hilarious dialogue, absurd tone, and geometrically impossible sex scenes. In a typical review from 1996, William Thomas of Empire wrote that the film was "about as genuinely arousing as intricately-choreographed nude livestock."
Verhoeven, at least, continued to make films such as "The Hollow Man", while Berkley was quickly dropped by her agent and couldn't land another movie (via the Los Angeles Times). The story has a somewhat happy ending, as "Showgirls" has been rightfully embraced as a camp classic over the years, and Berkley became an icon for her role as Nomi. However, she did acknowledge how hard it was on her at the time of release. "1995 was such a different time, where taking risks like that were not embraced. They were laughed at. They were shamed publicly. To be a young girl in the center of that was something that was quite difficult," she said at a 20th-anniversary screening of the movie, via TooFab.