Seth Green Opens Up About Playing Howard The Duck In The MCU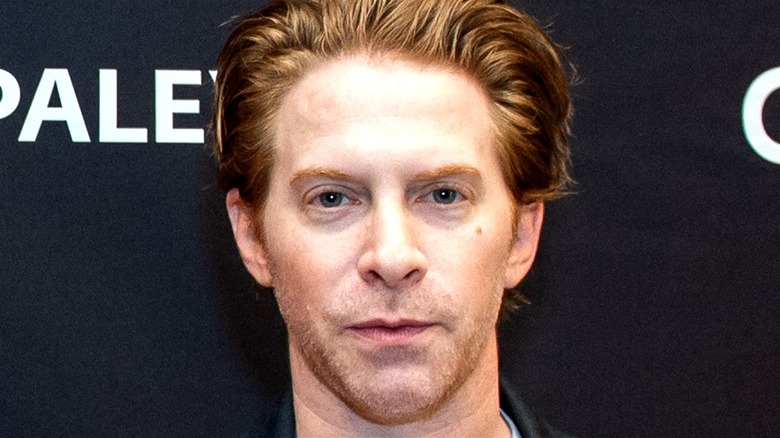 Mark Sagliocco/Getty Images
The Marvel Studios animated anthology series "What If...?" is basically an ode to fan-fiction. Each episode of the imaginative show explores hypothetical alternate realities within the Marvel Cinematic Universe and tells a story about how different the MCU would be in those other timelines. The title of each episode also reveals the story it will dive into, such as Episode 6's "What If... Killmonger Rescued Tony Stark?"
Tons of MCU stars have returned to "What If...?" to lend their vocal talents to the show. Episode 2, titled "What If... T'Challa Became a Star-Lord?" is particularly notable thanks to its impressive cast, which includes Chadwick Boseman, whose turn as T'Challa in "What If...?" now stands as his final screen performance. Among the episode's other notable stars are Karen Gillan as Nebula, John Kani as T'Chaka, and Josh Brolin as Thanos.
One other, lesser-known Marvel character featured in "What If...?" Episode 2 is none other than Howard the Duck, a smooth-talking anthropomorphic duck. While Howard himself is a bit of an obscure character, he is voiced in the show by none other than Seth Green, who recently had some heart-warming things to say about playing the role in the Disney+ series.
Seth Green is a longtime fan of What If...?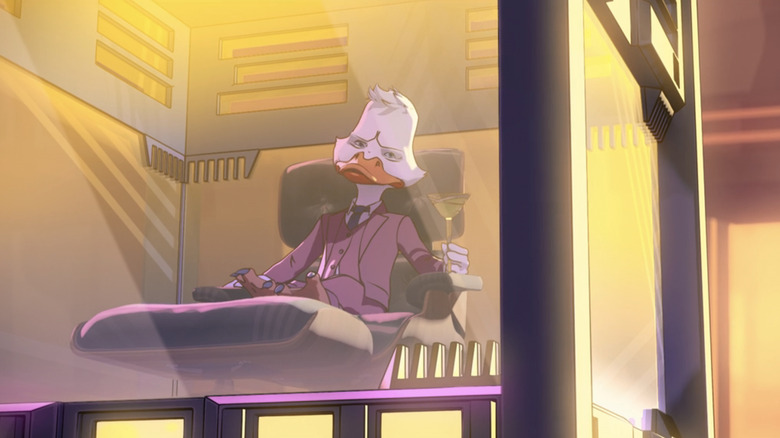 Marvel Studios/Disney+
Sharp-eyed fans may have noticed that "What If...?" isn't the first time Howard the Duck (as voiced by Seth Green) has appeared in a Marvel project. Green first provided vocals for the infamous character in 2014's "Guardians of the Galaxy," and has since reprised the role in various other Marvel films and TV shows (via IMDb).
In an interview with ComicBook.com, Green shared a touching story about what it meant for him to join the cast of "What If...?" as Howard the Duck. "I loved What If...? as a comic growing up," Green revealed. "I loved the way you would get to see battles between characters that you would never get to see fight, the way you would hear stories or interactions, or just even a chance meeting between characters that never would happen in a normal circumstance, I love that. So getting to see that in an animated series is especially satisfying."
Knowing that Green was already such a fan of "What If...?" before he even got to be a part of it just makes his role in its second episode that much more fun to watch. It's a real full-circle moment for the actor and "Robot Chicken" co-creator.