Seth Green Dishes On His Favorite Robot Chicken Characters And Sketches - Exclusive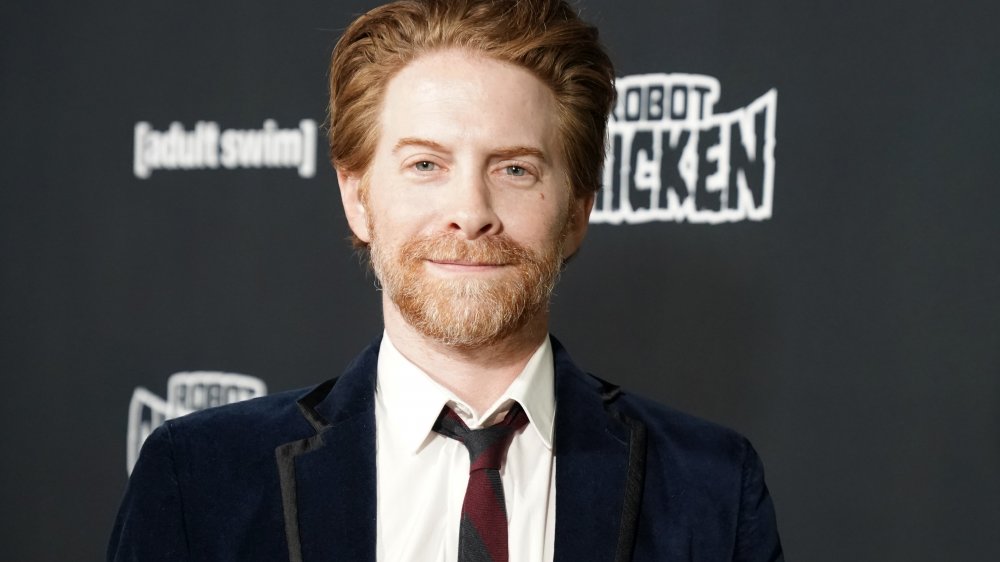 Erik Voake/Getty Images
It's hard to believe that what started out as a joke involving a Britney Spears action figure by actor Seth Green on Conan O'Brien's late-night talk show is now in the midst of celebrating its tenth season and 200th episode. Yes, the cult favorite stop-motion comedy series Robot Chicken has been around that long.
And yet, because of the nature of the content — classic toys and action figures used to tell hilariously NSFW re-imagined tales — the sketches of Robot Chicken always have an evergreen feel. Take, for example, "Thursday the 12th": Legendary horror movie villain Jason Voorhees wakes up and giddily realizes it's the day before Friday the 13th, so he tries on different outfits, polishes his mask, and sharpens his machetes in anticipation of the big day. Or consider "Emperor Escalator," wherein the evil Emperor Palpatine from Star Wars misses the elevator in the Death Star and must instead ride the escalator, having to annoyingly greet every Stormtrooper going in the opposite direction on his way up.
Straight from the mind of Green and co-creator Matthew Senreich, Robot Chicken has aired on Sundays at midnight on Cartoon Network's Adult Swim for the past 15 years. With an average length of 11 minutes per episode, the show has won six Emmys and welcomed hundreds of celebrity guest stars – Macaulay Culkin, Snoop Dogg, and Scarlett Johansson — that have lent their voices to various characters. 
In an exclusive interview with Looper, Green took a walk down memory lane and reminisced about his favorite characters and sketches so far.
Seth Green has a soft spot for Robot Chicken's the Nerd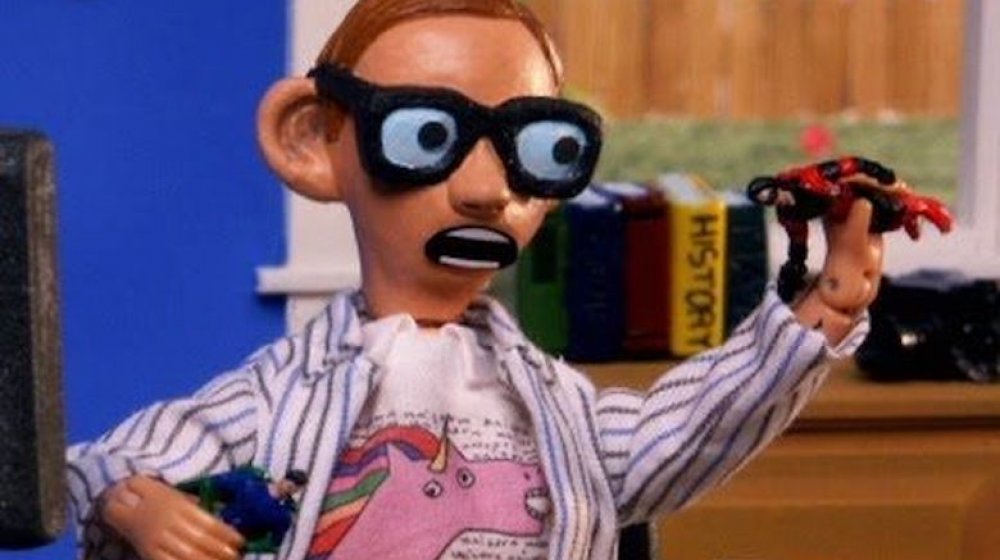 Adult Swim
In discussing the Robot Chicken characters (which are often real-life people) he holds near and dear, Green listed all sorts of individuals – from Batman to George W. Bush and everyone in between. But one stands out above the rest for the actor: the Nerd. A bespectacled boy that Green himself voices, the Nerd is actually named Arthur Kensington Jr., and he suffered a terrible fate at the end of Robot Chicken season 9 before coming back in the coolest of ways.
"He's one of my favorite ones to voice, because he's such a joyful and yet ironically self-aware character," said Green. "He's always coming from a place of passionate love for something, even as he's deconstructing the inherent ironies of it. So that's usually fun for me to play."
Seth Green thinks Robot Chicken shines when peeking behind the curtain of iconic movie scenes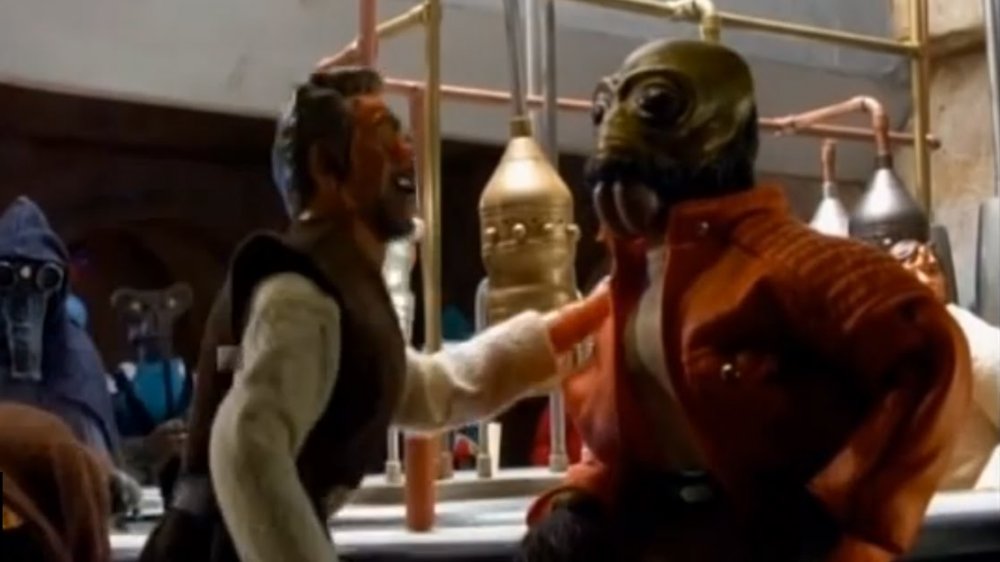 Adult Swim
When it comes to picking Robot Chicken episodes or sketches he likes the best, Green admitted that's "tough" to do. However, he shared with Looper that he feels Robot Chicken's specials have something, well, special about them.
"I really love our specials, because we've gotten to take bigger swings with character interpretations and production," Green said. "In our [first] Star Wars special [Robot Chicken: Star Wars Episode I], we take the scene in the original, A New Hope, where Luke Skywalker is confronted at a bar by these two rough characters, one of whom gets his arm cut off by Obi-Wan Kenobi. And we took that moment and posited what had happened just before it, so you get some context for who this villain was before his arm was cut off in a bar confrontation."
In the sketch, that character — the walrus-looking Ponda Baba — is an architect on lunch break at the cantina with a friend and co-worker, the pug-nosed Evazan. When Luke accidentally bumps into him, Ponda Baba turns around and says in his native language, "I love your hair! Where did you get it done?" — which Evazan translates as, "He doesn't like you," followed by a series of threats. When Ponda Baba tries to apologize, Obi-Wan cuts off his arm, which leads to him losing his job as an architect because he can no longer draw.
By his own admission, that's the "kind of stuff" that always makes Green laugh the most. "Taking a moment that's very famous and imagining some other circumstances that led to it or what happened after that, that's usually my favorite kind of sketch," he shared.
Robot Chicken airs Sundays at midnight on Cartoon Network's Adult Swim. The season 10 finale will air on Sunday, July 26.