Star Wars: Visions Is Crushing It On Rotten Tomatoes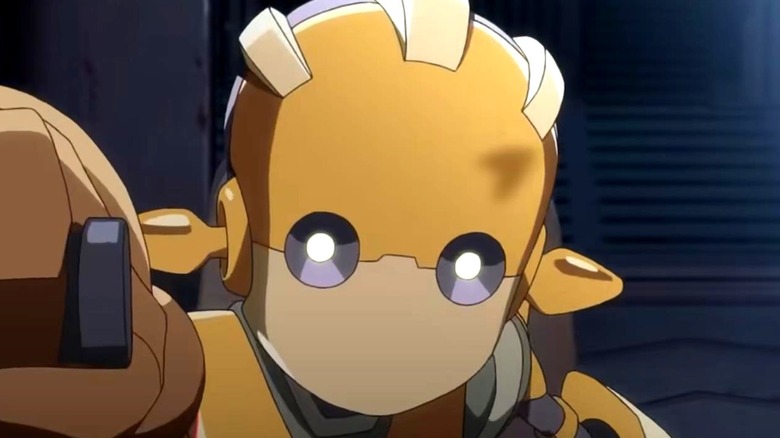 Disney+
Although we're in a lull between "Star Wars" movies right now, there is no shortage of Disney+ "Star Wars" series on the horizon. Disney took one look at the success of "The Mandalorian" and decided to run full-speed ahead with the likes of "The Book of Boba Fett," the Obi-Wan series with Ewan McGregor, and several more. However, among these carefully interconnected stories is another new entry to the galaxy that's unlike any of the others: "Star Wars: Visions."
For this anthology series, seven Japanese animation studios put their own twist on "Star Wars" by creating nine short anime films that tell original, contained stories in 13 to 22 minutes. It's far from the first time "Star Wars" has been animated — the "The Clone Wars" series features some of the franchise's best storytelling since the original trilogy — but "Visions" is undeniably inventive in style and tone. The shorts take the classic elements of "Star Wars" — lightsabers, droids, Jedi, Sith — and play with them in alternate universes that have no interest in adhering to canon.
Fans have already gone crazy over the lightsabers in the trailer, one of which unfurls into a wicked umbrella of death. All nine episodes are going to be available on Disney+ on September 22, but early reviews are in and, so far, "Star Wars: Visions" is crushing it on Rotten Tomatoes with fresh reviews across the board.
"It's bold and creative — and the most exciting Star Wars has been in a long time," Andrew Webster wrote for The Verge. This is a sentiment shared by many of the reviewers, who praise the series for its creativity, especially as a result of not having to worry about canon lore or a particular timeline.
Visions features gorgeous animation and phenomenal action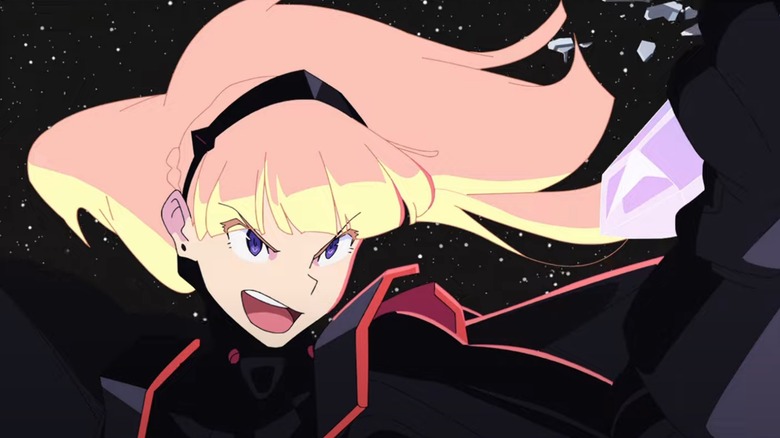 Disney+
While "Visions" doesn't dabble in Skywalkers, it taps into that true "Star Wars" feeling, critics say. James Whitbrook of Gizmodo admires how "Visions" captures the heart of "Star Wars" with its use of the themes of family, destiny, the power of love, and the need to be good.
"It's ... the rare kind of installment in a multi-billion dollar IP that doesn't feel like it was created by committee or focus-tested until all the artistry has been stripped away," Tyler Hersko wrote for IndieWire. "If you're a 'Star Wars' fan who has become apathetic toward lightsabers and the Force in recent years, "Visions" could remind you about what made you love the franchise in the first place." Hersko also commended the shorts' ability to get you to care about the characters with little time, as well as their skill at giving enough information without too much exposition.
Across the board, reviewers are calling the animation beautiful, with an emphasis on the spectacular action. Amon Warmann of Empire wrote, "The lightsaber combat is especially noteworthy, and never less than fun and creative ... [with] epic battles that showcase the formidable weapon in ways that live-action fare will never be able to."
While each reviewer noted different favorite episodes, the sketchy samurai tale that's done in mostly black and white, entitled "The Duel," is repeatedly mentioned and lauded. Another is "T0-B1," which features a childlike droid who aspires to be a Jedi, and is "charming, heartbreaking, and inspiring all at once, and proof that a short film can hold more weight than some of Star Wars' features themselves," according to Juan Barquin of the AV Club.
Barquin wrote that, "Watching 'Star Wars: Visions' sparks a kind of endless wonder that hasn't been present in the franchise for some time now." So, all around good news for "Star Wars" fans.