Amazing World Of Gumball Fans Just Got Some Incredible News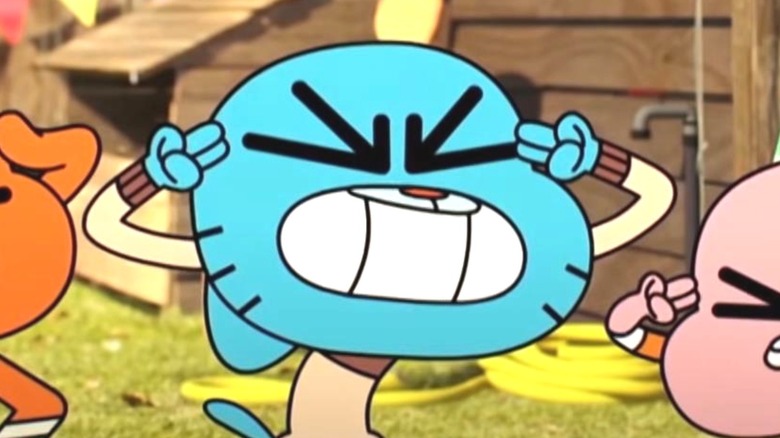 Cartoon Network
For fans of TV shows, it's always a bummer when the series ends before its time. That was the case with "The Amazing World of Gumball," the Cartoon Network series about a talking blue cat and his eccentric family that's just as funny for adults as it is for kids. Back in 2016, series creator Ben Bocquelet Tweeted that the show's sixth season would be its last. Season 6 concluded on June 24, 2019, and that's the last we've seen of Gumball (Nicolas Cantu) and the gang, except for the occasional one-off special.
But now, "The Amazing World of Gumball" is officially going to be back. A movie based on the series has been in development since as early as February 2021 (via Deadline), so if you're among those fans who think "The Amazing World of Gumball" is an animated series that would make for a good movie, you won't be disappointed.
That's just one part of the good news. On Sept. 21, 2021, WarnerMedia Kids & Family shared an official synopsis of the movie and unveiled an entirely new project. Read on for the details.
Amazing World of Gumball will be getting not one but two new projects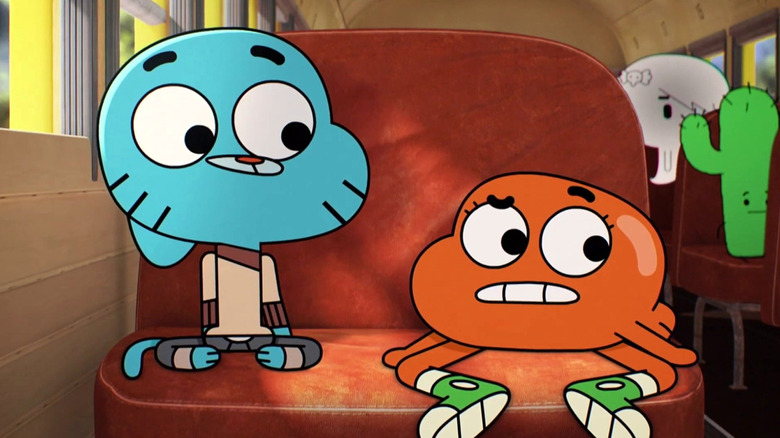 Cartoon Network
First, the movie. As reported by ComicBook.com, we now know that the movie will share the series' signature fourth-wall-breaking humor. "Staying true to its self-referential and meta comedic roots that endeared The Amazing World of Gumball to fans around the world, the movie begins when Gumball's biggest fan finds the show's missing episode and accidentally opens a portal connecting his world to Gumball's cartoon world," reads an official statement from WarnerMedia. "Upon meeting his heroes, our super fan decides to team up with Gumball, Darwin, Anais, Richard, and Nicole to save them from a nefarious force overtaking Elmore, while inadvertently unleashing a threat of their very own."
According to WarnerMedia, the movie will serve as both the conclusion of the original series as well as the launch of a brand new series. WarnerMedia didn't share any plot details about "Amazing World of Gumball: The Series," (working title), but the movie should give us a better idea of what it will look like.
Unfortunately, WarnerMedia didn't announce release dates for either project, but did say they're "coming soon." Both the movie and the series will be available on both HBO Max and Cartoon Network.