What Happened To Otis On Chicago Fire?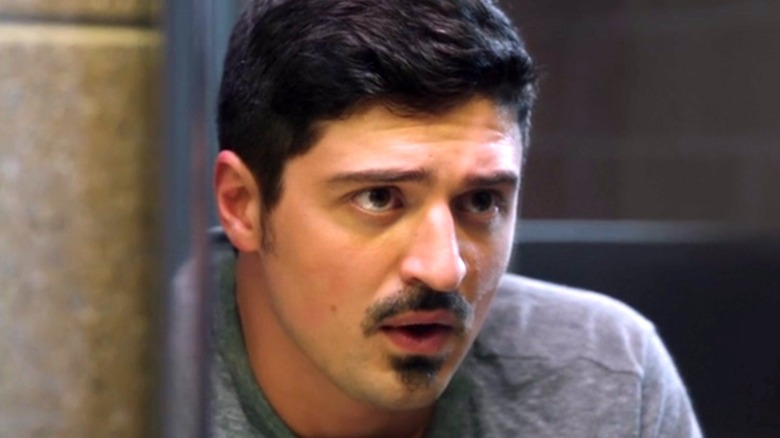 NBC
The "One Chicago" franchise continues to chug along with spinoff shows like "Chicago P.D." and "Chicago Med," but the original show that kicked things off, "Chicago Fire," can still find ways of surprising audiences. The show follows the firefighters of Chicago's fictional Firehouse 51, chronicling both the cases they respond to and their personal lives. Since premiering on NBC in 2012, "Chicago Fire" has aired nine seasons and 195 episodes so far, and a tenth season is on the way.
Like other shows created by the legendary writer-producer Dick Wolf, "Chicago Fire" relies on a "case of the week" structure, with a new crisis fueling each episode. But the show also has a strong group of core characters whom fans have grown to love. One of those characters is Brian "Otis" Zvonecek (Yuriy Sardarov). A core cast member from the first season, Otis was known for bringing a little comic relief to the show.
But if you happened to miss the season 8 premiere, you might have noticed that Otis hasn't appeared on the show since that episode aired. Here's what happened to him. Spoilers ahead for "Chicago Fire."
Sadly, Otis didn't make it out of the mattress factory fire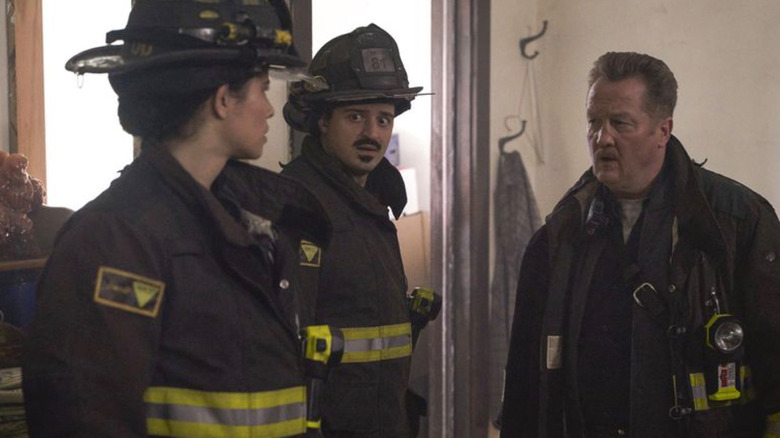 NBC
The season 7 finale, "I'm Not Leaving You," ended on a cliffhanger: A burning mattress factory exploded with some of the members of Firehouse 51 still inside. In the season 8 premiere, it was sadly revealed that Otis died from burns sustained in the explosion. He spoke his last words in Russian to his best friend Joe Cruz, which Chief Boden translated as "Brother, I will be with you always." Firehouse 51 later erected a memorial in his memory. This was a devastating scene for fans of the character and has been known to reduce "Chicago Fire" viewers to tears.
So why did this happen? The producers knew they wanted to kill one of the show's main characters. In a 2019 interview with TV Line, "Chicago Fire" executive producer Derek Haas explained why Otis was the pick. "For [the death] to be a real surprise, you need it to be a core cast member," Haas said. "We thought that Yuriy affects everyone in the house as well as fans. I had seen a memorial at an LA firehouse, and I thought that's something we've never done before. I was thinking how could he be remembered, so I had the memorial as the ending in my mind and worked backward from that."
And there you have it. Otis' death is a good reminder for fans of the "Chicago" franchise: no matter how popular a character might be, nobody is safe.