A New Dune Spot Teases Epic Clashes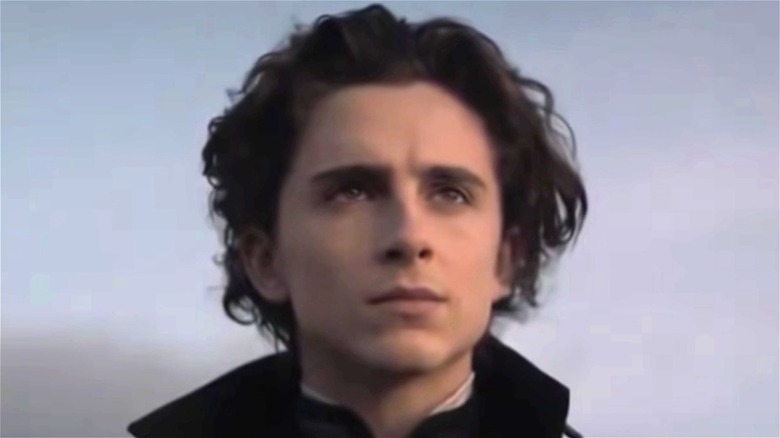 Warner Bros. Pictures
Following multiple failed production attempts, a poorly-received surrealistic adaptation by David Lynch, and a subpar mini-series for Syfy, "Dune" has finally found its home with director Denis Villeneuve.
While Frank Herbert's 1965 novel "Dune" has been infamously difficult to adapt to screen, the latest attempt at tackling the futuristic science-fiction tale has been a massive success, if early critical reviews are to be believed. Positive reviews continue to roll in as fans eagerly anticipate its widespread theatrical release.
Part one of two, the film follows a family tasked with restoring the desert planet Arrakis, which produces a powerful drug known as melange or "the spice." It's a high-risk, high-reward undertaking for the Atreides as they battle sandworms and betrayal. The latest "Dune" teaser offers a glimpse at the action to come as the newly-crowned miners clash with enemies and gargantuan creatures alike.
So, what does the latest "Dune" spot reveal about the upcoming epic science-fiction film?
Nonstop action on planet Arrakis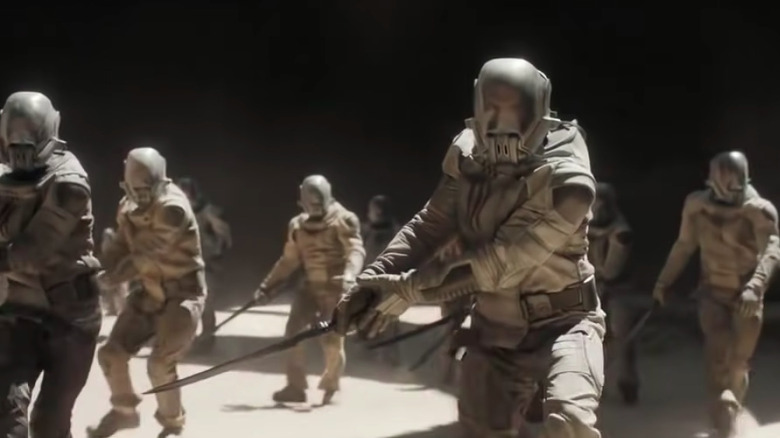 Warner Bros. Pictures
One of the many exciting features of this "Dune" adaptation is the stacked cast: Timothée Chalamet as Paul Atreides, Rebecca Ferguson as Lady Jessica, and Oscar Isaac as Duke Leto Atreides. It also includes Josh Brolin, Stellan Skarsgård, Dave Bautista, Jason Momoa, and Zendaya.
The latest teaser trailer shows another preview of many of these stars in character, but it also highlights the various battles throughout the film. As the action begins to unfold, the narrator declares, "A hunter knows one thing: this world will kill you."
From warring aircraft to hand-to-hand combat with every weapon imaginable, massive explosions to larger-than-life sandworms, the 30-second trailer shows the characters clashing on every front. The never-ending action earned the film the descriptor of "a seat-rattling spectacle" from a Los Angeles Times critic. Their review praised the "queasy anticipation" that comes with the intense clashes, adding that Villeneuve's skill is "to linger in the looming threat of mayhem" ​​— something "Dune" is jam-packed with.
"Dune" will be released in the U.S. on October 22 alongside a limited release on HBO Max.