Is Sonny Corinthos Really Coming Back To General Hospital?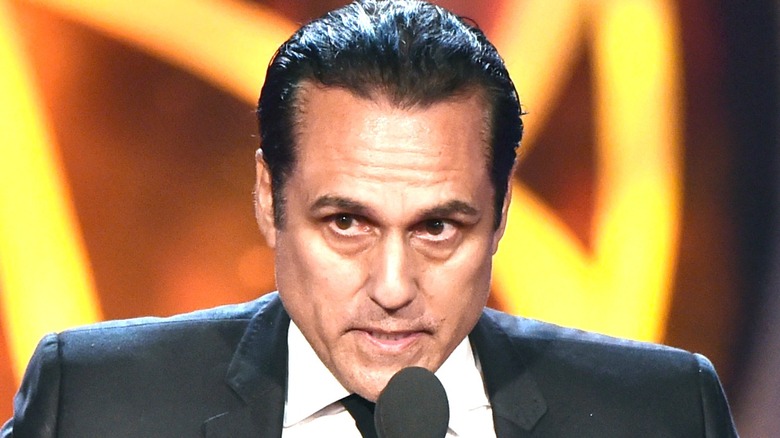 Alberto E. Rodriguez/Getty Images
The following article contains spoilers for recent "General Hospital" storylines.
He hasn't truly been gone, but for a lot of "General Hospital" fans, things really haven't been the same lately when it comes to Sonny Corinthos, played by Maurice Bernard.

As loyal viewers of the show know, the character lost his memory as the result of a fistfight with Julian Jerome (William deVry) in December 2020. Sonny went off the side of a bridge and was presumed dead. His body was never recovered, and any soap fan knows that means the door's wide open for the character to return.
Sure enough, Sonny resurfaced sans memory in nearby Nixon Falls. With only vague flashes and notions of the violent, murderous guy he once was lingering in his mind, he took on the moniker of Mike (which was actually the name of his late father). "Mike" worked in a bar and soon became close with his co-workers, Phyllis (Joyce Guy) and her husband Lenny (Rif Hutton). When Lenny died, "Mike" was there to help Phyllis get through it. 
Most shocking of all, Sonny developed a relationship with Nina Reeves (Cynthia Watros), who kept the truth about his survival a secret so she could enjoy life with the man she loves. With all of this storyline hubbub still working itself out, fans are left wondering: Will the "real" Sonny ever return?
Sonny might return to General Hospital sooner than you think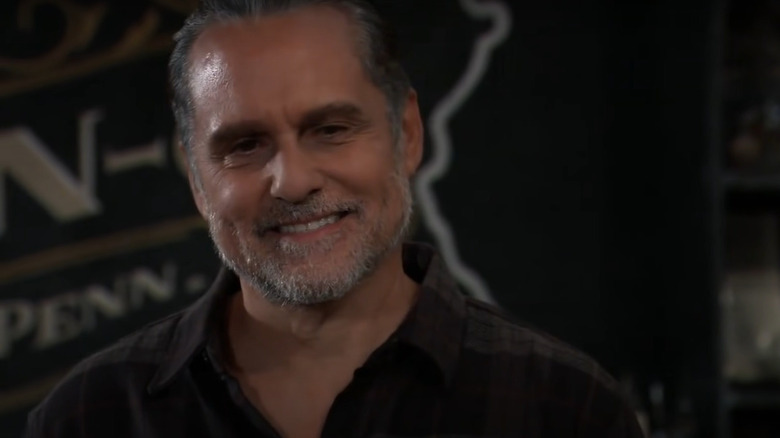 YouTube/ABC
Actor Maurice Benard has recently teased that Sonny is indeed on his way back to Port Charles with an intact memory — and just in time, as his wife Carly (Laura Wright) is on the verge of entering into a marriage with her best friend and Sonny's right-hand man, Jason Morgan (Steve Burton). It's a gesture that's supposed to soothe the other members of the Five Families, a nest of fellow mobsters which have been restless since Sonny's death.
"Sonny soon! And he won't be sitting down," the actor tweeted on September 8, attaching a picture of himself sitting on a couch in the Corinthos family home and wearing a black suit. That might mean he stands up to object to Carly and Jason's marriage, or it might mean that he's going to get a little revenge on Nina for lying to everyone. 
Either way, it looks like Sonny will regain his memory soon. Recent snooping by Jasper Jax (Ingo Rademacher) means that someone else is in on the secret — and since he shares a daughter with Carly, he has his own motivations to keep quiet. Just another day in Port Charles!