McG Is No Longer Directing Masters Of The Universe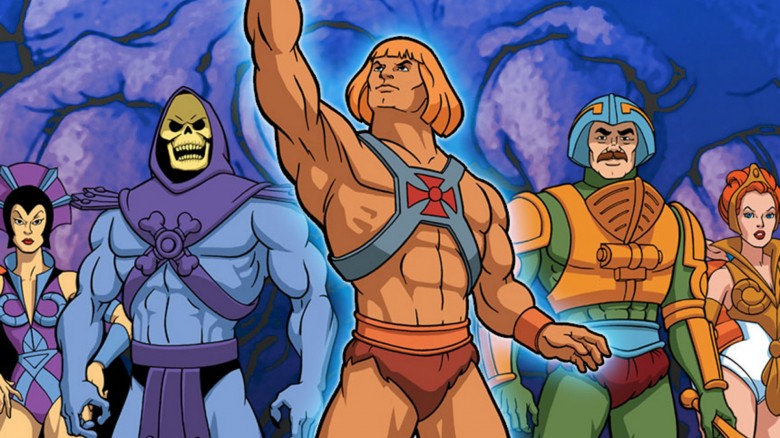 Filmation/Mattel
McG no longer has the power.
After a few years of development on the long-discussed live-action Masters of the Universe movie, the Charlie's Angels director is no longer attached to the project, according to Entertainment Weekly. Sony is reportedly meeting with other directors while David S. Goyer (Batman Begins, Man of Steel) is writing the screenplay.
Based on the Mattel toy line and '80s cartoon, the flick will follow He-Man and the evil Skeletor as they battle for control of the planet Eternia and, you know, the rest of the universe. The franchise features a ton of supporting characters, which could potentially make for an Avengers-like ensemble.
EW reports that many actors, including "A-list talent," are vying for the key roles. Last June, Twilight star Kellan Lutz tweeted that he had an "amazing meeting" with then-director McG and producer Mary Viola about the role of He-Man. The director confirmed the meeting in an interview with IGN and said Lutz would be considered "very, very carefully," pointing out how "passionate" he is about the character and story. It's not clear if Lutz is still being considered for the lead role.
The movie, which has a release date of Dec. 18, 2019, will be the second live-action film based on He-Man. In 1987, Dolph Lundgren starred as the character in Masters of the Universe, which featured Frank Langella in a memorable turn as Skeletor. However, that movie was primarily set on Earth, co-starring a young Courteney Cox as a teenager caught in the middle of the intergalactic battle.
While we wait to see who will helm the update, check out a few more kids shows that would make amazing movies.