The Emmys Speech That Had Twitter Talking For All The Wrong Reasons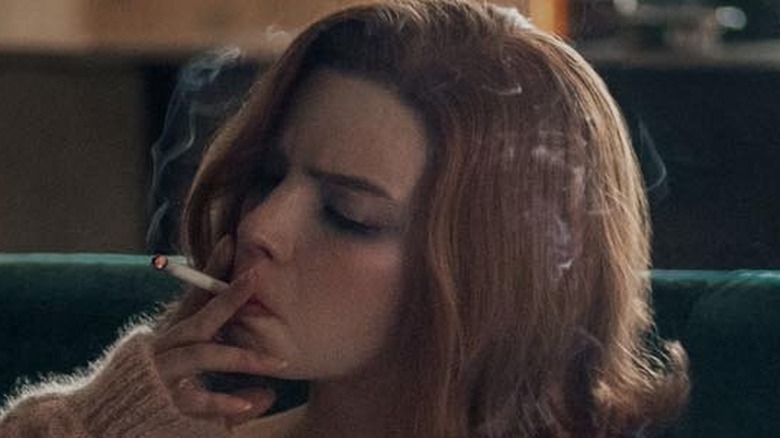 Netflix/YouTube
Sometimes an unusually long acceptance speech at an awards show can be interesting, emotional, and memorable. Unfortunately, according to Emmy viewers on Twitter, that's not what happened during tonight telecast. 
The long speech in question occurred when Scott Frank won best directing in a limited series for Netflix's "The Queen's Gambit" ... and as is now clear, his victory speech was not limited, at all. Ignoring the orchestra as they twice tried to play him off, Frank proceeded to read a two-page speech which took far longer than anyone had anticipated. And while viewers of "The Queen's Gambit" were certainly happy to see the series get recognition, many people were far less happy about Frank's behavior during the awards, which clearly tried the patience of those watching the telecast. 
Throughout his speech — and after it finally ended — viewers flocked to Twitter to express their frustration with what they perceived as Scott's over-the-top performance.
The Twitterati were pretty outraged about this director's 'gambit'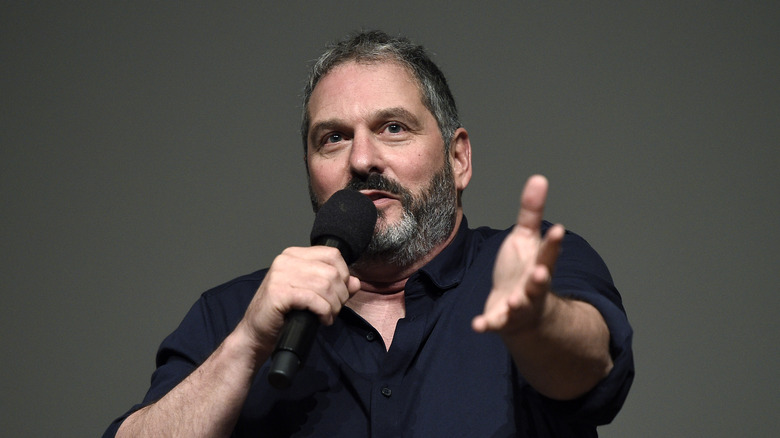 Kevork Djansezian/Getty Images
Twitter users were talking up a storm throughout the man's extended and verbose acceptance, expressing their exhaustion at Frank's ruminations. For example, @Tracey_Writes said, "You've been cut off TWICE. You shouldn't have taken so much time hugging half the audience before going on stage and WHAT IS THIS SPEECH!?! STOP TALKING!" 
This opinion was shared by @bringthemashup, who decried Frank's "undeservedly rude attitude," and wrote, "Shut up and show respect for your peers." Meanwhile, @moscheniverse wondered, "Who does he think he is?" . "[It's] the [Q]ueens [G]ambit, not Sopranos ... TWO pages of speech to talk about nothing?"
Summing up the prevailing mood in the #Emmys2021 hashtag was @angely_cg, who said, "I think this speech made me hate The Queens Gambit."
However, others disagreed with the popular sentiment. "Every winner should shush the playing you off music at the Emmys...Queens Gambit guy was giving a really sweet speech, good for him. Follow his lead, make the show go 2 hours over," said @Jessifris. This was echoed by @lady_bronte, who wrote, "Scott Frank's speech was so beautiful and such a perfect model of gratitude towards Anya [Taylor-Joy, the show's lead]."
Needless to say, people had a lot of thoughts about this speech, but regardless, "The Queen's Gambit" had a great night.