The Famous Movie Speech That Won Anya Taylor-Joy The Lead In Furiosa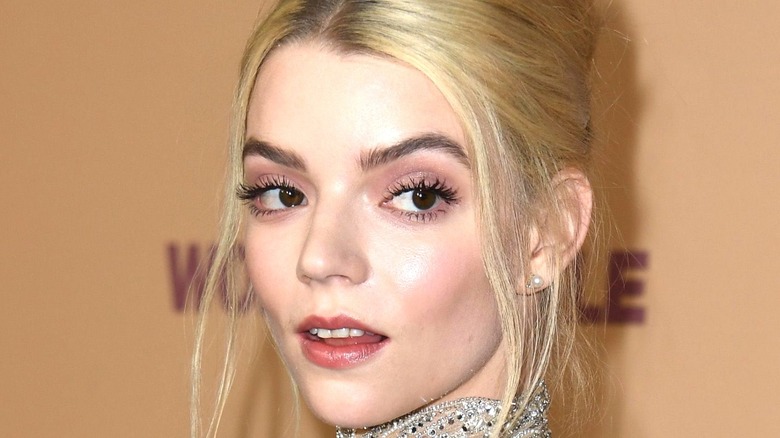 Jon Kopaloff/Getty Images
It's never easy to replace an actor who already delivered a memorable performance, and few know that better than Anya Taylor-Joy. Joy is the lead in the upcoming "Furiosa," sequel to George Miller's 2015 masterpiece, "Mad Max: Fury Road," which is considered one of the best films of the 2010s. While Max Rockatansky (Tom Hardy) was the title character of that film, the true lead was Imperator Furiosa, played by Charlize Theron – even Tom Hardy thinks so. "Furiosa" will delve into the character's backstory and explore how she became the imperator who defied Immortan Joe and absconded with his harem of fertile women. 
"Furiosa" won't be Taylor-Joy's first lead role. She first broke out with the lead role of Thomasin in Robert Eggers' 2015 colonial-era thriller "The Witch." In 2020, she starred in the critically acclaimed Netflix drama "The Queen's Gambit," for which she won a Golden Globe, a SAG Award, a Critics' Choice Television Award, and an Emmy nomination. 
Even so, filling in for Charlize Theron is a tall task. But on top of that challenge, Anya Taylor-Joy had to nail one of the greatest speeches in film history just to land the role. 
The speech was from a movie that came out 20 years before she was born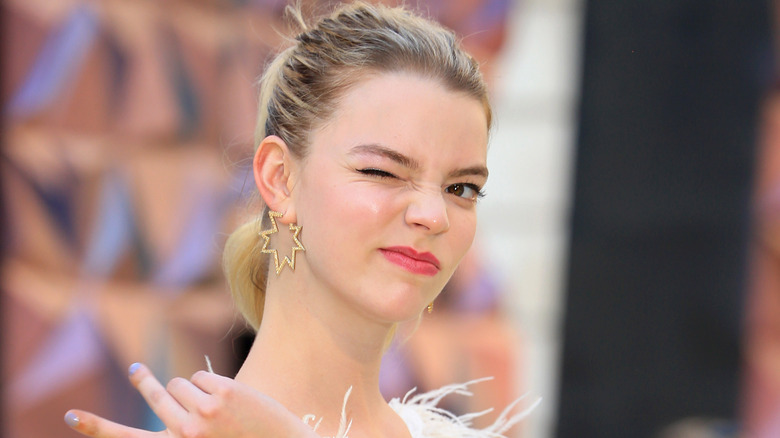 Cubankite/Shutterstock
In the latest issue of Empire, Miller talked about his decision to cast Anya Taylor-Joy. The suggestion came from director Edgar Wright, who showed Miller a rough cut of his upcoming film, "Last Night in Soho." Miller was impressed enough to let her read for the part.
For her audition, Miller asked Taylor-Joy to perform Sidney Lumet's iconic "I'm mad as hell" speech from the 1976 satire "Network." Miller picked the speech both because it's an all-time great, and because it's a monologue, which meant Taylor-Joy could record it remotely, without a scene partner.
"Anya did one version, which was really good. Then I gave her just a couple of simple notes about intention and she just absolutely nailed [it]. I think it was done on an iPhone," Miller said. "I sent it to the studio. I explained why I thought she was right for the role. I said I was really happy to talk about it but it was so persuasive that we didn't need to talk. The studio said, 'Tick.'"
It's unlikely we'll ever get to see Anya Taylor-Joy's version of the "I'm mad as hell" speech. But we'll be able to check out her take on the legendary imperator when "Furiosa" premieres on June 23, 2023 (via Deadline).