The Surprising Inspiration Behind White Chicks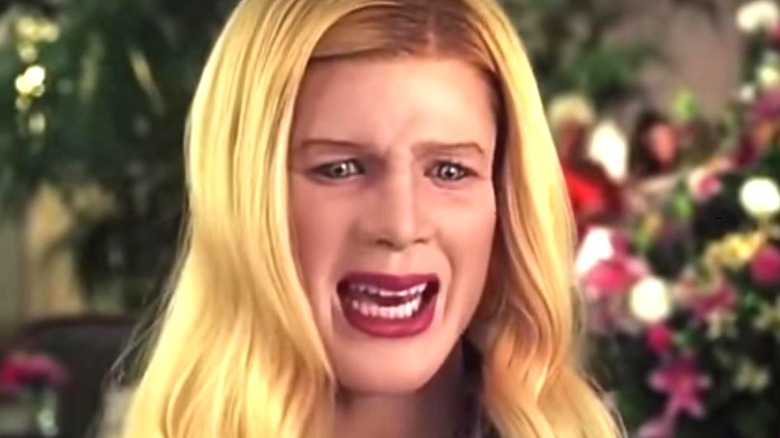 Sony Pictures Releasing
When you think of the Wayans Brothers' 2004 comedy "White Chicks," you probably think of Terry Crews as Latrell Spencer passionately singing along to Vanessa Carlton's "A Thousand Miles." The film exists as a time capsule of the early 2000s, and despite overwhelmingly negative reviews, maintains a cult following.
The film follows FBI agents Kevin (Shawn Wayans) and Marcus Copeland (Marlon Wayans) as they escort socialites Brittany (Maitland Ward) and Tiffany Wilson (Anne Dudek) to a weekend in the Hamptons. When the image-obsessed cruise line heiresses back out of the event after sustaining facial injuries, the brothers are forced to impersonate them to protect their at-risk careers.
Rocking full-body beige prosthetics, blond wigs, and micro-mini skirts, the brothers threaten to have B.F.s, go on shopping sprees, and use their undercover status to investigate the seedy underbelly of the social circle.
Earlier this year, Marlon shared an Instagram post posing with one of the "muses" for "White Chicks." So, who do the Wayans Brothers credit as the "original 'white chick'"?
That's hot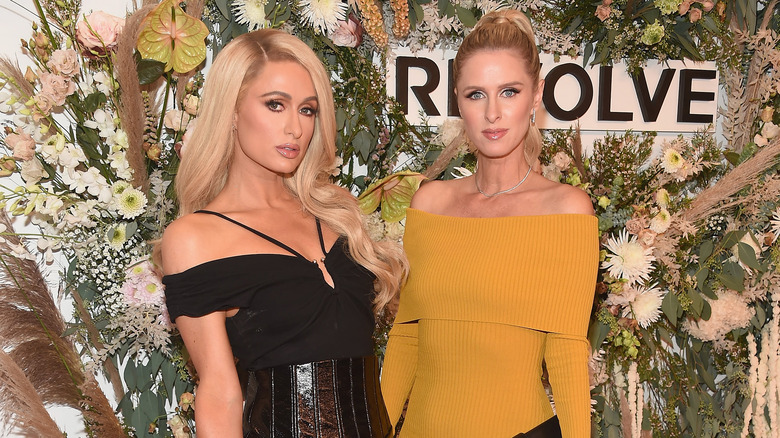 Gary Gershoff/Getty Images
If the "Miss Wilson, you must be worth a trillion bucks" song during the credits of "White Chicks" sounds familiar, it's because the last name "Wilson" was used in place of "Hilton." It's not a coincidence that this song was chosen, either. The Wayans Brothers were inspired by socialite sisters Paris and Nicky Hilton, heiresses of the Hilton family behind the hotel chain of the same name.
The "famous for being famous" duo were known during their noughties reign for their platinum blond hair, Juicy Couture tracksuits, and metallic mini dresses. It was the era of Von Dutch trucker hats, low-rise jeans, and tabloid culture, and the Hiltons were at the center of it all.
In the Instagram post, Marlon explained that Shawn showed him a magazine cover of the famous party girls and said, "we should play gurls like this," which he instantly understood. "They were so big and was the gateway to pop culture send up," he wrote. "We did that film in good spirit to celebrate a special times [sic] in all of our lives."
Both sisters told the New York Post they were fans of "White Chicks" and said they were open to starring in a sequel. "I think that imitation is the highest form of flattery," Paris told the outlet. "I thought the movie was so genius and hilarious, it was laugh-out-loud funny 2000s humor."
"When we do #whitechicks2 'let's go shopping'," Marlon joked at the end of his post. So, is "White Chicks 2" actually happening? We'll have to wait and see. But you can still watch "White Chicks" (again) in the meantime.