Mr. Malcolm's List - What We Know So Far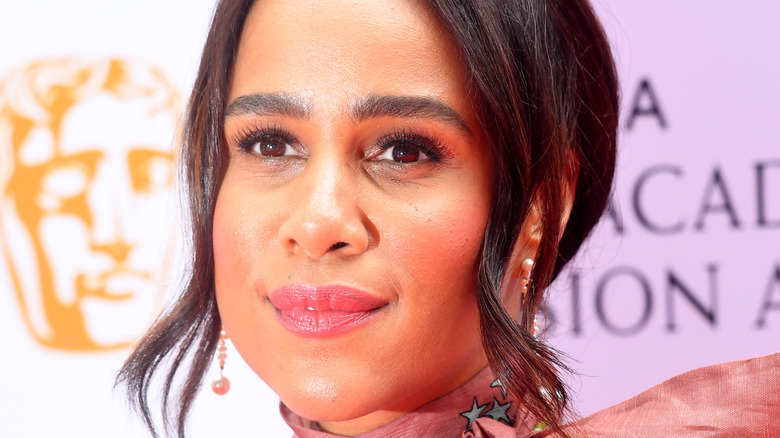 Dave J Hogan/Getty Images
We can never get enough of clever women manipulating men in complicated dating games in a period setting. While books like "Emma" and "Pride and Prejudice" by Jane Austen are continually remade in new and innovative ways (and will continue to be), there are many newer novels with plots and characters in the same vein that are just as deserving of getting the big screen treatment — and maybe even more so. 
In the case of "Mr. Malcolm's List," a book written by Suzanne Allain originally released in 2009, an arrogant, rich bachelor who seeks a "perfect" wife meets his match in the form of the new girl in town who intends to mess up his perfectly-laid plans. Initially, "Mr. Malcolm's List" was adapted into a short by Refinery29, directed by Emma Holly Jones and starring Gemma Chan, Sope Dirisu, and Freida Pinto. The short film introduced the story, ending with a "to be continued" that left you wanting more. Luckily, it was soon announced that the short was being turned into a feature-length film, with the director and majority of the cast returning (Deadline). 
For those who are eager to learn more about the upcoming historical romance, here's everything we know so far about "Mr. Malcolm's List." 
What is the release date for Mr. Malcolm's List?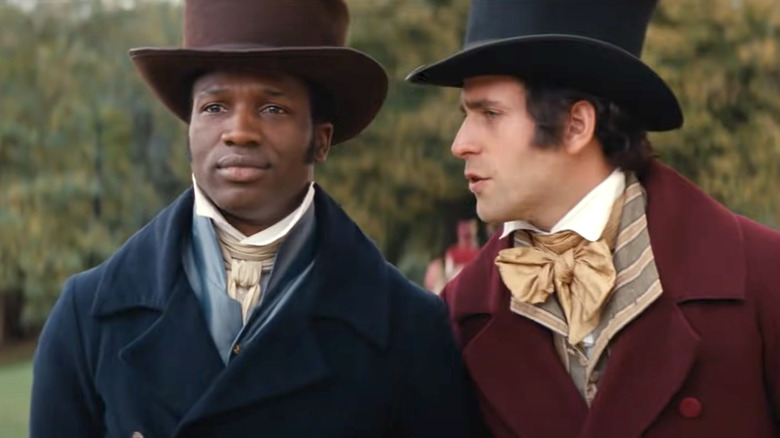 Refinery29
The short film came out in February 2019, and the full-length feature film version was put in-development soon after. But as you can expect, it wasn't great timing, and so "Mr. Malcolm's List" has faced a few delays over the past two or so years. The movie had a very slow process of getting to production, but it looks like the team behind the film understood the situation well, as a press release announcing new cast in July 2020 stated that the film was planned for a 2022 release date (Variety). Unfortunately, there has been no further information about the release date announced since then, but as IMDb lists the film as being in post-production, there's hope that the "Mr. Malcolm's List" will be coming out in the first half of 2022, and hopefully a sneak peek or the first trailer will be released soon. You can watch the short film on YouTube right now. 
Who is in the cast of Mr. Malcolm's List?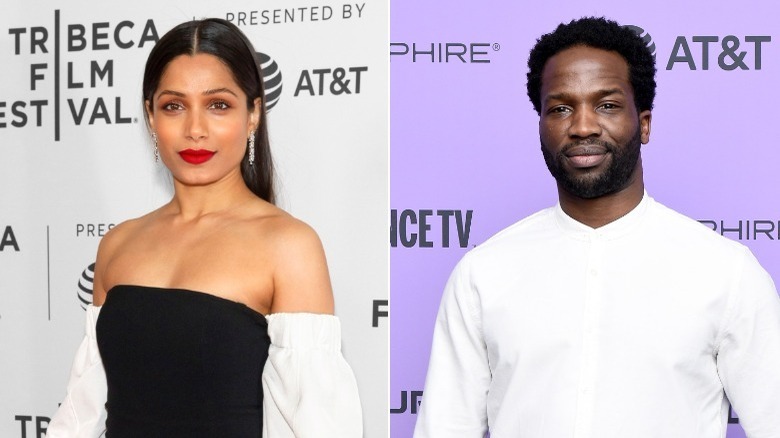 Shutterstock, Ilya S. Savenok/Getty Images
Similar to projects like "Hamilton" and "Bridgerton," the team behind "Mr. Malcolm's List" planned from the start to "cast color consciously, using a culturally diverse cast to reclaim historical narratives that are traditionally played by white actors" (via Deadline). At first, the cast of the short film, including Chan, Dirisu, Pinto, and Oliver Jackson-Cohen, who plays a supporting part, where all planning on returning, but there have been a couple of key casting changes due to actors' shifting schedules. 
The previously mentioned July 2020 press release announced that Constance Wu would be replacing Chan as the character Julia Thistlewaite, while Sam Heughan of "Outlander" was joining in an undisclosed role. But since then, it appears that Wu's had to pull out due to scheduling conflicts, likely due to a further delay in filming. In March 2021, right as production was finally starting, Variety released an updated cast list, which reported that Zawe Ashton would be taking Wu's place, while Theo James and Ashley Park were joining in other roles. It's unclear if Heughan is still involved or not. Other than that, Dirisu, Pinto, and Jackson-Cohen are still attached to their original roles. 
What is Mr. Malcolm's List about?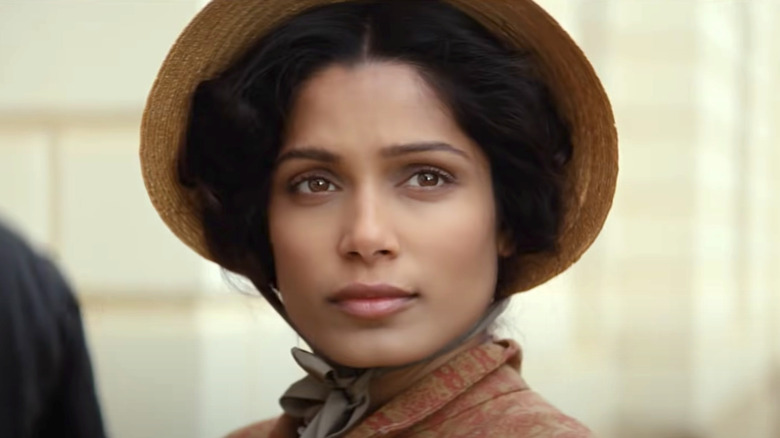 Refinery29
Set in 1800s England, "Mr. Malcolm's List" is about a very eligible bachelor named Mr. Malcolm, played by Dirisu, who has trouble finding a wife. To make it easier (or so he thinks), he makes a list of requirements that a woman must meet in order to become his wife. But Julia Thistlewaite (Ashton) is strongly held in her belief that she can charm him. Unfortunately, their get-together doesn't go so well, and soon Julia finds out from Malcolm's friend Lord Cassidy (Jackson-Cohen) about the list. 
In response, Julie decides to recruit her dear friend Selina Dalton (Pinto) to come to London and help her get revenge. The plan? Julia will make sure Selina is the perfect woman for Malcolm, based on his specific requirements, before pulling the rug out from under him. Unfortunately, true feelings get in the way, and soon enough Julia, Selina, Malcolm, and other eligible young men and women end up in a tangled mess of love and revenge.