The Surprising Movie That Made Will Smith The Most Money In His Career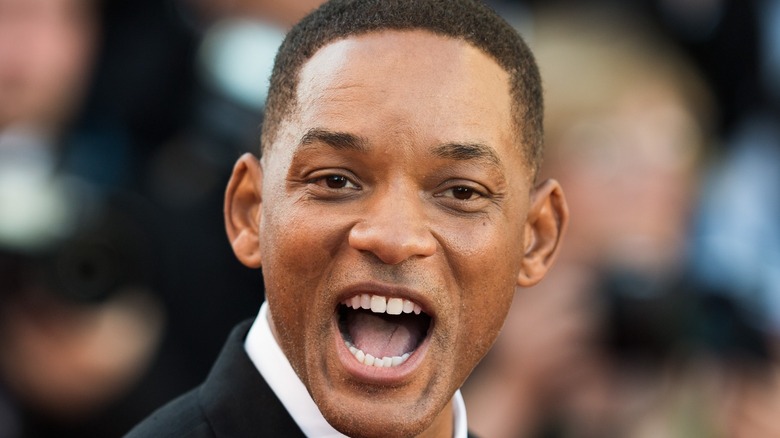 Matthias Nareyek/Getty Images
Will Smith has been a box-office behemoth for nearly three decades, with his movies amassing over $6 billion in total worldwide ticket sales. The television-turned-movie star has helped catapult seven different movies past the $500 million mark, including "Men In Black," "Independence Day" and "Aladdin," via The Numbers. This has led to Smith not only becoming a mainstay in Hollywood but one of the highest-paid actors in history.
In fact, Smith holds the title for the highest-paid movie role of all time. But the film may come as a surprise to you.
Smith has had so many blockbusters over the years that it's hard to narrow down which one may have garnered him the biggest paycheck. Most would assume that a tentpole like "Aladdin" — his highest-grossing flick to date — would take the top spot. Or something like "Hancock" or "I Am Legend," which were released at the height of Smith's popularity in the early 2000s. But none of these even came close to the movie that earned the Fresh Prince his largest payday.
It's the Men In Black movie you wouldn't expect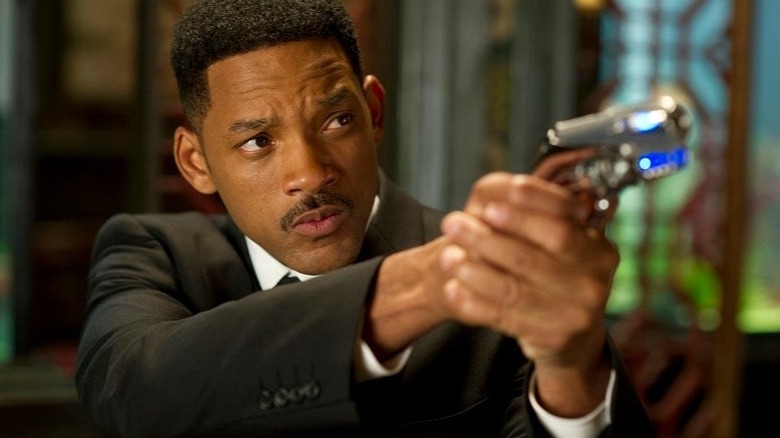 Sony Pictures
Out of all the major box-office hits that Smith made in his career, it was actually one of his biggest flops that reportedly made him the most money. 
"Men In Black 3" ultimately lined Smith's pockets with $100 million in performance-based pay — more than any actor has made on a single movie ever, according to Business Insider. The leading man had a deal in place that allowed him to earn a percentage of the film's total worldwide gross, which wound up being $624 million despite a dismal showing at the U.S. box office, as noted by The Hollywood Reporter.
Smith is lucky he didn't agree to take a percentage of just the domestic earnings from "Men In Black 3." The movie didn't even come that close to matching its $215 million budget (via The Numbers), making only $179 million in the U.S, which was considerably lower than the studio expected to rake in. Luckily for Smith, the film turned out to be a hit overseas. His next highest payday is set to come later this year with the release of "King Richard." Per Variety, Smith was reportedly paid $40 million to play the role of Richard Williams, father to tennis greats Venus and Serena Williams. Smith's contract is said to include a back-end buyout since the film is slated to hit theaters and HBO Max at the same exact time.