Here's How You Can Watch Every Movie In The Men In Black Series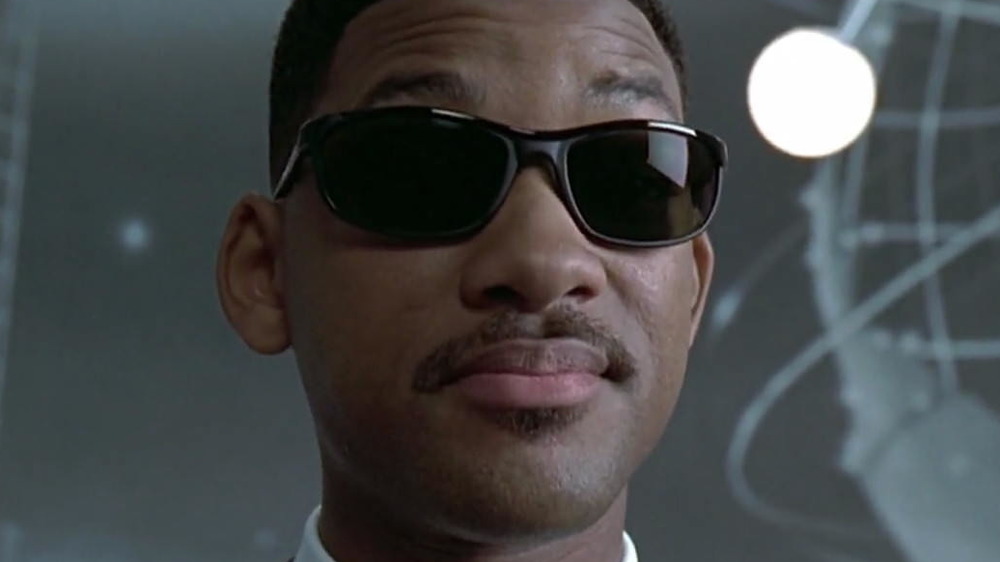 Columbia Pictures
For those who came of age in the '90s and early 2000s, Men in Black is an iconic movie. Starring Will Smith and Tommy Lee Jones as two agents of a secretive organization that monitors and polices alien activity on Earth, the sci-fi comedy managed to successfully ground a story based in a conspiracy theory about aliens living among us with instantly memorable characters and an absurd sense of humor. It's an execution for the ages of a concept that could have failed in so many catastrophic ways.
Loosely based on a comic book series, Men in Black was written by Ed Solomon, perhaps best known for writing the Bill & Ted movies, and directed by Barry Sonnenfeld. It debuted in July 1997, complete with a catchy theme song performed by Smith, who was at the height of his fame at the time. In fact, the song is probably playing in your head right now, that's how unforgettable it is. But regardless of its contributions to music history, Men in Black is also a perfect example of the major summer blockbuster film that studios today try so hard to reproduce with limited success. Powered by charismatic turns from big-name movie stars, the film features big set pieces and a genuinely funny script. Men in Black was incredibly popular when it was released, and eventually grossed $589 million worldwide, launching a franchise that now spans two decades and four movies.
Here's how you can watch all of them today.
To watch the Men in Black movies you need a Starz subscription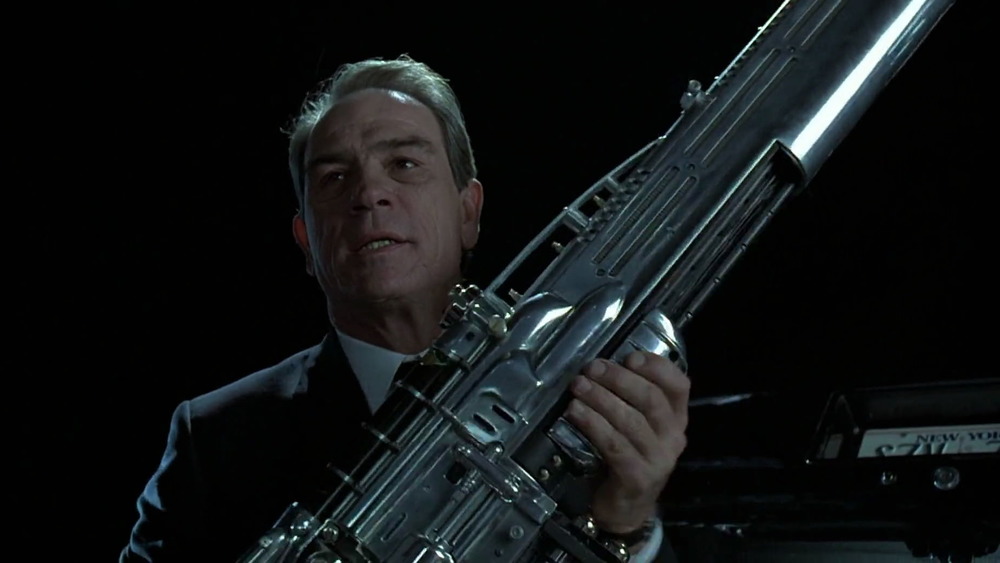 Columbia Pictures
All four Men in Black movies are currently streaming on the pay cable network Starz. However, if you don't subscribe to Starz through your cable package, you can still view them. All you need to do is subscribe to the channel through the Starz add-on via your Hulu or Amazon account.
If you haven't seen the Men in Black movies before, it's best to start at the beginning and follow Agents J (Smith) and K (Jones) on their adventures in defending the Earth from extraterrestrial threats. The first film introduces J, an N.Y.P.D. officer, to the secretive Men in Black organization. J is partnered with K, a senior MiB agent, and the movie follows the pair as they attempt to find a missing galaxy and major energy source before an alien can get his hands on it.
The next film in the franchise, Men in Black II, premiered in 2002 and found Smith and Jones reprising their roles, though K had retired by this time and thus had his memory wiped, which created issues for MiB when the case at the center of the film required his assistance. Smith and Jones would return a decade later for the third film in the franchise, Men in Black 3, which features a time-travel element and co-stars Josh Brolin as a young Agent K.
Don't skip Men in Black: International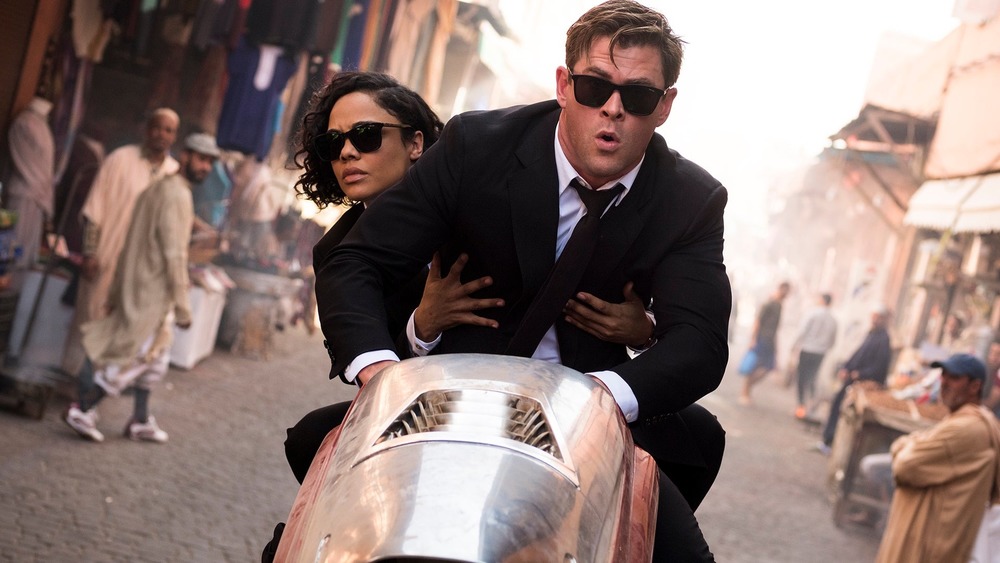 Sony Pictures
More than 20 years after the first film hit theaters, the Men in Black franchise was given a soft reboot. The fourth movie, a spin-off of sorts entitled Men in Black: International, expanded the concept's scope, taking the MiB organization global. Thor: Ragnarok co-stars Chris Hemsworth and Tessa Thompson lead the film as U.K.-based agents who travel all over the world on a new mission involving a parasitic race of aliens intent on taking over Earth by merging their DNA with humans'.
Despite the star power of its leads, the movie wasn't as successful at the box office as the first three Men in Black films. Much like the other sequels before it, the movie failed to reach the exciting heights of the first film. Still, Hemsworth and Thompson make a great pair, and the spin-off hopefully introduced the franchise to a whole new set of fans. 
Given Hollywood's propensity for munching its own tail, smart money's on a Men in Black 5 somehow, someday. Until then, catch the first four films on Starz.