The Inspirational Racing Doc That's Heating Up On Netflix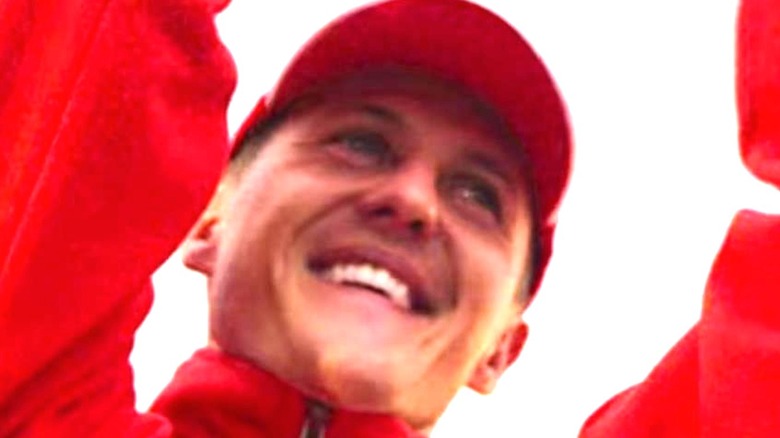 Netflix
All those with a passion for things that go fast have a new reason to race home to their televisions this week. Netflix has released "Schumacher," a new documentary that chronicles the rise and retirement of the German racing legend Michael Schumacher, winner of seven Formula 1 world titles between 1994 and 2004.
Schumacher's name is one many sports fans recognize, even though he's earned greater fame internationally than he has in the United States, where Formula One racing is still a niche sport. By the end of his career, Schumacher had become the most successful Formula One driver in history, holding records for world championships, race wins, podium finishes, and pole positions obtained, according to StatsF1.com. Though some of these records have been broken, his achievements remain dazzling.
"Schumacher" uses archival footage to capture the eponymous man's drive for perfection. Schumacher was not above deliberately crashing into his rivals to gain a competitive advantage, as The Guardian details in its review. On the other hand, "Schumacher" also uses interviews with the man's friends, competitors, teammates, and family to reveal the warm and funny person who exists behind that desire to win.
Why Schumacher is a natural fit for Netflix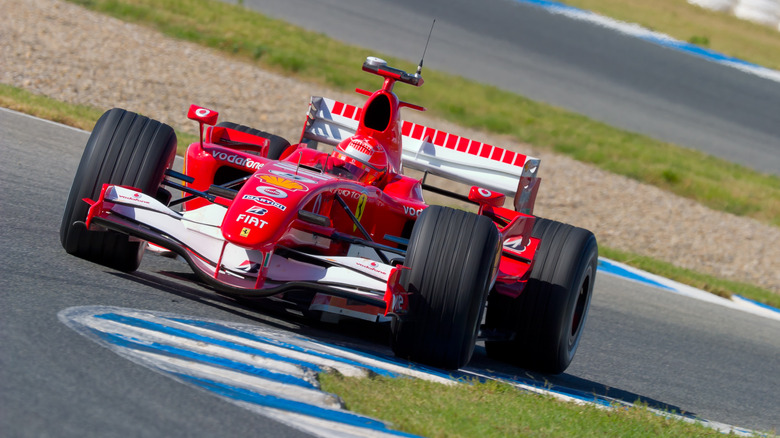 David Acosta Allely/Shutterstock
For all his success, Schumacher's story isn't without tragedy. In 2013, the retired driver hit his head on a rock while skiing. Despite his helmet, Schumacher suffered a traumatic brain injury that forced his doctors to put him into a medically-induced coma for months. His speech, memory, and mobility were affected, according to The Telegraph. The documentary is something of a departure from what Formula1.com calls the "maximum privacy [that] has been the Schumacher family's M.O. since that fateful day," but the film leaves Schumacher's current condition largely unexplored. "Michael is still here," his wife, Corinna Schumacher, says in the documentary. "Different, but he's here, and that gives us strength, I find."
In many ways, releasing "Schumacher" is an obvious choice for Netflix. The streaming service has built an extensive portfolio of sports documentaries, spotlighting everyone from all-time legends ("Pelé") to struggling junior college football and basketball players ("Last Chance U"). It has also had surprising success with other Formula One content. The three seasons (and counting) of docuseries "Formula 1: Drive to Survive," a behind-the-scenes look at the personalities that power the current championship, has been credited by The New York Times with massive boosts to Formula One viewership in America since the series debuted in 2018.
For fans of that series, "Schumacher" is a logical next step in feeding their interest. "Schumacher" is currently available to stream on Netflix.