Formula 1: Drive To Survive Season 4 - What We Know So Far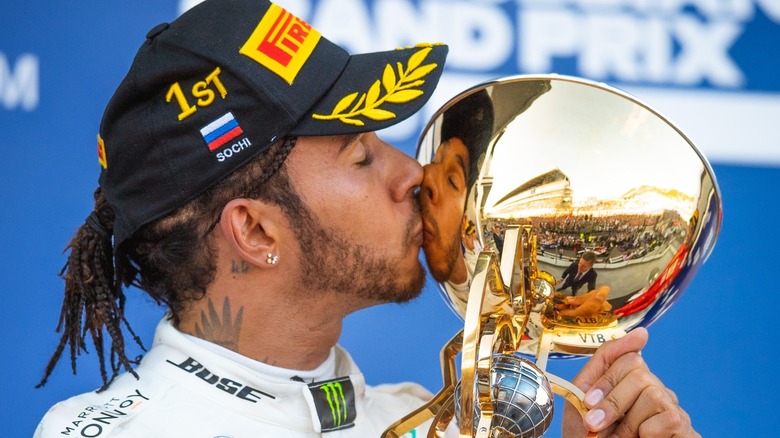 Shutterstock
The Netflix reality series "Formula 1: Drive to Survive" has become a must-watch on the streaming platform — even for those who aren't into racing. "More than any other viewing experience, the series manages to capture the true drama of F1, shining a light on the stories — personal, political, technical — that make the sport so high-octane," Wired wrote in 2020 after the release of Season 2. 
Although there has been some criticism of the way seasons were framed, and how some other things — like driver rivalries – have been faked, the show that covers the annual Formula One World Championship is going strong after debuting in 2019. The latest season, its third, released almost two months ago, which means time is ripe for Netflix to issue a renewal paving the way for Season 4. Although Netflix has not yet sent down that official word, the people behind the show are clearly looking toward not just Season 4, but also many seasons beyond. Each season so far has contained 10 episodes, so fans can probably expect the same from Season 4. 
Here's everything we know so far.
What is the release date of Formula 1: Drive to Survive Season 4?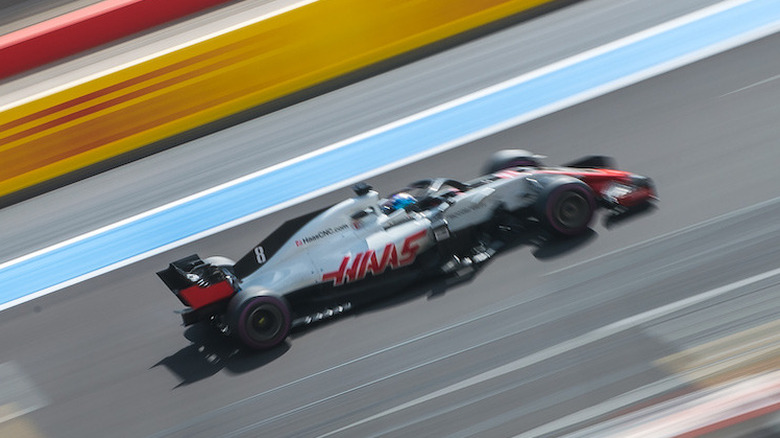 Netflix
With the third season now in the books, fans are awaiting word on Season 4 — and the signs are encouraging. In February, Brazilian sports journalist Julianne Cerasoli noted that she'd spotted some crew members from the show doing some filming. She tweeted: "A little behind the scenes: Perez is giving an interview via Zoom and, behold, two professionals who work on the filming of Netflix pass behind him ... it seems that they are already starting the fourth season before the third premieres!"
Additionally, the Australian Grand Prix podcast spoke with the show's executive producer, James Gay-Rees, about the new season. The producer said that a Season 4 was coming and that they were also planning for a Season 5, although it was unclear if that meant the show had been officially greenlit to continue.
Should a Season 4 happen, it's very likely to follow the timeline of the previous seasons, which all released in February or March of 2019, 2020, and 2021 respectively. Thus, with filming likely already underway, it's very likely that an upcoming season could come out in spring 2022. However, the Formula One racing season did start a bit late this year, making delays possible (via Fansided).
Which drivers will be featured on Formula 1: Drive to Survive Season 4?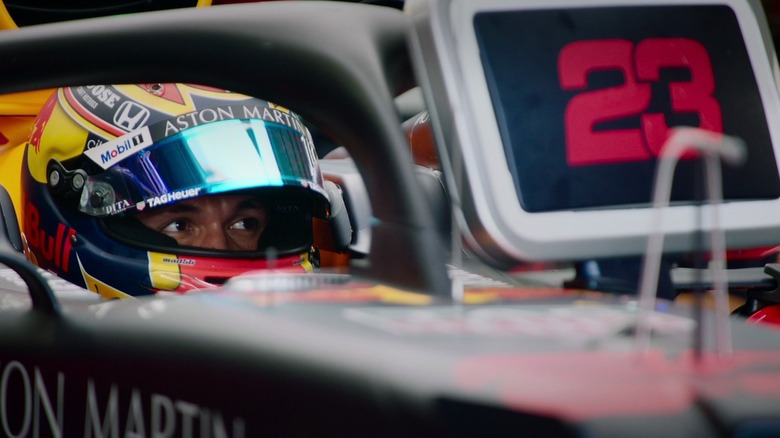 Netflix
Gay-Rees said on the Australian Grand Prix podcast that the show is in a good place, given that its crew is now trusted to some extent in Formula One circles, giving it access that will make for better shows in the future. Beyond that, Gay-Rees said there's a certain level of anticipation that goes into the filming, as they must guess which way the plot will go, and try to be there at the right time.
"It's an evolving thing really," Gay-Rees said on The Grand Prix podcast (18:42 minutes from the end). "The trick with any show like this is you say it's to basically sort of have an evolving cast, which you should become very familiar with and you have your likes and your dislikes and your favorites and not-so-favorites. And then you just have to hack on with that dynamic and keep it fresh and try to keep the storylines different. So as you're going into Season 4 the idea is to, again, work really differently this time because you don't want to repeat yourself and you don't want your same characters to go through the same journeys every time."
And due of the nature of reality shows, there's no word at this point which drivers will be the focus of the season. It's possible that the producers haven't even decided yet, since the F1 season is still ongoing, and storylines have yet to be completed.
Which team owners will be featured on Formula 1: Drive to Survive Season 4?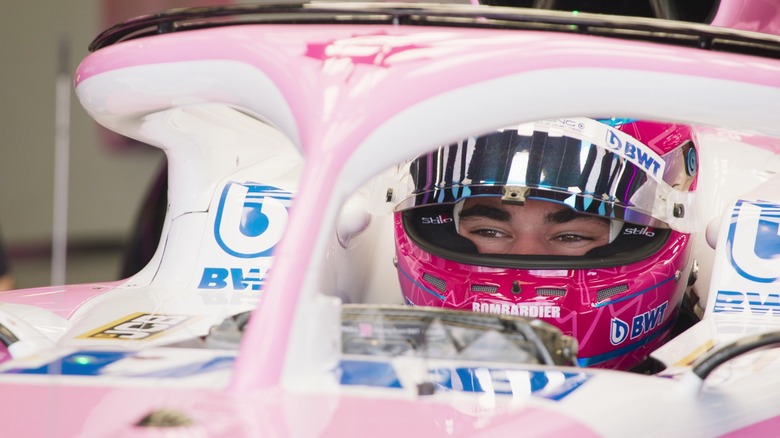 Netflix
On the podcast, Gay-Rees confirmed (2:00 from the end) that the plot's "still kind of being worked out," although the format would probably remain the same. He hinted that people would enjoy seeing a "proper Red Bull and Mercedes dust-off."
"Red Bull are playing it down and being very calm and cool about it, but everyone seems to think it's a two-horse race," Gay-Rees said. "And then the battle for third could be pretty intense, I think, between McLaren and Ferrari, and possibly Aston Martin and a few others. So, you know, it's shaping up to be a really good season."
If that's the case, team owners appearing on the reality series could include Red Bull's Christian Horner, Mercedes' Toto Wolff, McLaren's Zak Brown, and Aston Martin's Lawrence Stroll. They're not new faces for fans of "Formula 1: Drive to Survive." 
Gay-Rees even referenced a possible fifth season here, saying that new Formula One rules going into effect in 2022 after a delay might affect the cars and make things more difficult. "It's going to be pretty punchy, so you know, we'd love to keep on going with it," he said. But first, we have to find out if Season 4 is coming.