Yellowstone Drops The First Look At Piper Perabo's Character Ahead Of Season 4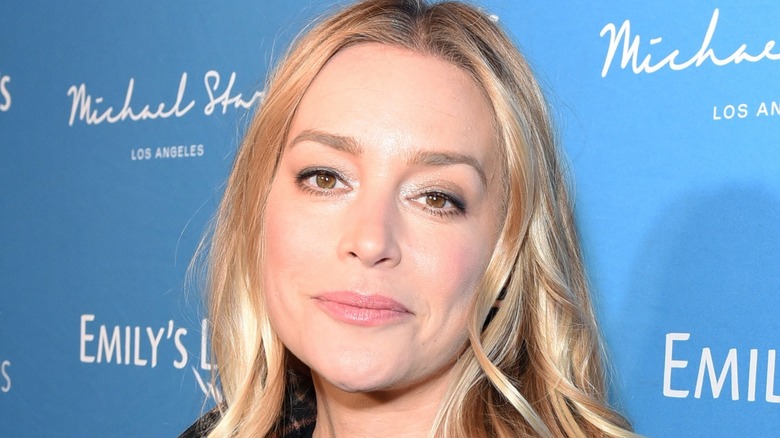 Presley Ann/Getty Images for EMILY's List
The Season 4 premiere of "Yellowstone" is finally on the horizon, and new episodes of the neo-Western saga cannot get here soon enough for fans. That's partly because of the head-spinning events of the series' Season 3 finale, but also because the new season is debuting nearly four months later than usual, hitting the airwaves in November of 2021 instead of in its usual July time slot. 
There's obviously a lot of ground to cover when the new season of "Yellowstone" premieres, but the new season will also bring new faces to the "Yellowstone" fray, one of which belongs to Piper Perabo (who viewers may recognize from her role in "Coyote Ugly"). The actor is joining the series as Summer Higgins, an activist from Portland, Oregon, in town to protest industrial farming policies in Montana. Per a just-released first-look image of her character (via Entertainment Weekly), said protest will apparently find her in trouble with the law.
It'll reportedly also put her into contact with an as-yet unknown member of the Dutton family, though with the fates of John (Kevin Costner), Beth (Kelly Reilly), and Kayce (Luke Grimes) wholly uncertain, Perabo refuses to say which, joking to EW she can't name names because she doesn't "want to be taken to the train station!" That is, of course, the phrase John and Rip Wheeler (Cole Hauser) use when opting to take out a foe in forever fashion. Stakes are indeed that high regarding Season 4 spoilers, so one can hardly blame Perabo for keeping tight-lipped.
Perabo isn't the only new face in the Yellowstone landscape for Season 4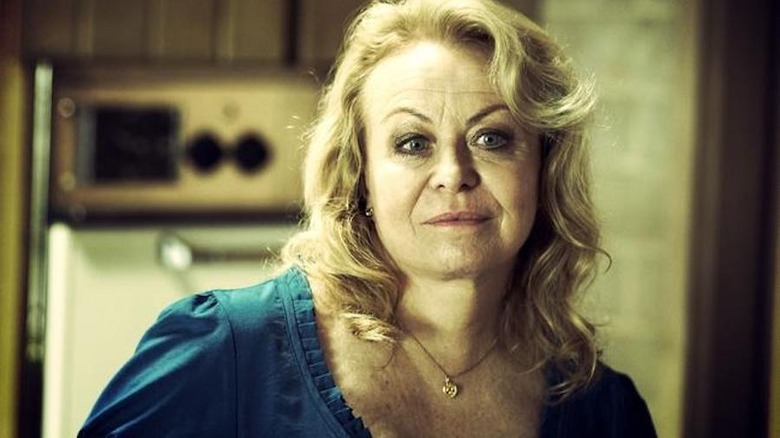 Maximum Films
While we should all be stoked an actor of Perabo's stature is joining the series, as mentioned, she will not be the only new face to "Yellowstone" in season 4. 
If you're excited about Perabo's arrival, you should be even more so by that of Jackie Weaver. The two-time Oscar nominee (for "Animal Kingdom" and "Silver Linings Playbook") is joining "Yellowstone" as Caroline Warner, the fiery CEO of nefarious corporate entity Market Equities. If you've seen Weaver's scene-devouring turn as the head of the Cody clan in 2011's "Animal Kingdom," you know she's gonna bring some serious boss-level heat to the mix. Along with Weaver and Perabo, former "Nashville" standout Kathryn Kelly is also joining the series as a vet tech who gets cozy with one of the Dutton Ranch's bunkhouse boys.
Joining the "Yellowstone" cast as a series regular in season 4 is Finn Little, who just worked with series co-creator Taylor Sheridan on this year's "Those Who Wish Me Dead." Sheridan obviously enjoyed the kid's work as Little will now portray Carter on "Yellowstone," who's described as a wayward teen cut from a similar cloth as Rip. As it is, the cast of "Yellowstone" is now starting to feel a bit crowded, and it should be interesting to see how, or if series creatives thin the pack in the upcoming season.  
We'll know soon enough as Season 4 of the series is set to kick off on Paramount Network on November 7, 2021.