This Is How Much Money Kelly Reilly From Yellowstone Is Actually Worth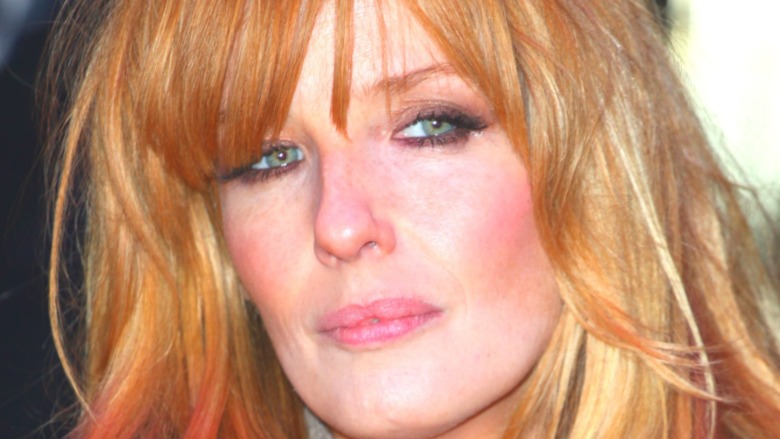 Shutterstock
Since making its extended cable debut in 2018, Paramount Network's neo-Western thrill ride "Yellowstone" has become not just one of the most-watched shows on cable, but one of the most popular series on television period. Given the show's ratings trajectory over the course of its first three seasons, it's likely set to continue its dominance for many seasons to come. The series' full-fledged hit status no doubt came as a welcome surprise to its primary cast members, who (screen legend Kevin Costner included) have seen their showbiz profiles elevated and then some since "Yellowstone" premiered. 
That's particularly true of Kelly Reilly, who portrays the fiery femme Beth Dutton on the series. Reilly was, of course, a known screen presence prior to joining the cast of "Yellowstone," but she largely worked on the fringes of Hollywood and in the indie realm before landing the role of Beth. The viewers have been there for the foul-mouthed, hard-drinking, and hard-loving Beth Dutton — practically since Episode 1.
While "Yellowstone" has clearly bolstered Kelly Reilly's career profile in profound ways, its undoubtedly padded her bank account, as well. While the exact figures for Reilly's fortune are not known, the actor is apparently worth a few million more than you might think.
Kelly Reilly has built an impressive fortune over decades working in film and TV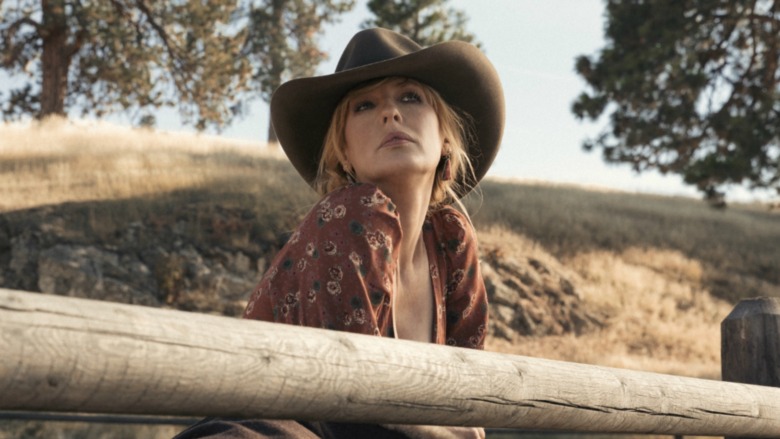 Paramount Network
If the current estimates on Celebrity Net Worth are even remotely accurate, Kelly Reilly is reportedly worth a cool $5 million. That number might seem high given that Reilly's star status is so directly connected to her "Yellowstone" breakout, but Reilly has had skin in the acting game for a couple of decades now. As such, it's likely a significant portion of her fortune was earned before she ever set foot on the Dutton Yellowstone Ranch. 
Reilly first came to the attention of many U.S. movie lovers in 2005 with memorable supporting turns in Joe Wright's Oscar-nominated adaptation of Jane Austen's "Pride & Prejudice" (alongside Keira Knightley), and Stephen Frears' "Mrs. Henderson Presents" (opposite Judi Dench), which earned a pair of Oscar nominations.
After that, Reilly claimed a role in Richard Linklater's underrated indie "Me and Orson Welles" before hitting the big time opposite Robert Downey Jr., Jude Law, and Rachel McAdams in 2009's "Sherlock Holmes." A couple years later, Reilly was trading scenes with the great Denzel Washington in Robert Zemeckis' harrowing pilot drama "Flight." Then, in 2015, Reilly returned to television for Season 2 of HBO's crime anthology "True Detective," which no doubt helped her land her breakout role in "Yellowstone," further padding that two-comma bank account.