The Small Role Brandy's Brother Had In Moesha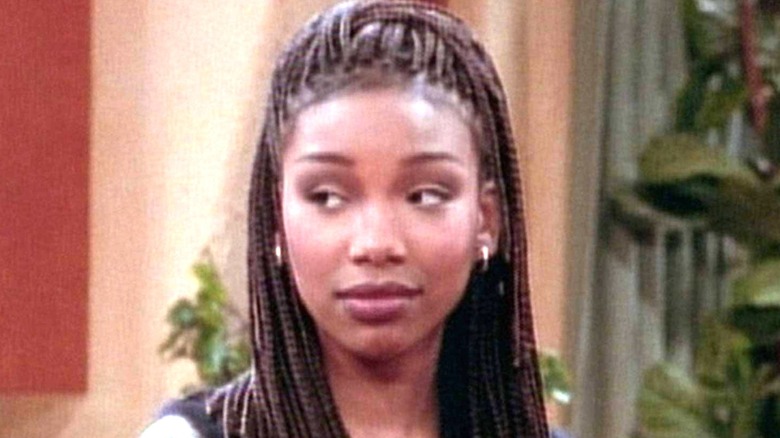 Warner Bros.
"Moesha" cemented Brandy Norwood as a successful double threat in the entertainment world. The beloved sitcom lasted for six seasons on UPN and helped maintain the actress/singer's high profile during the 1990s and into the early 2000s. It also launched multiple successful spin-offs, including "The Parkers," which helped raise Mo'Nique's profile. The show also provided hundreds of teenagers with a role model in the form of its studious but imperfect titular lead character, Moesha Mitchell. It eventually became one of UPN's most popular comedies before the network was folded into The WB to form the current CW Network (per Variety). 
If you haven't watched the show since it aired, you might be surprised to learn that Norwood's younger brother, Ray J, appeared on "Moesha" toward the end of its run as a regular character. The actor/musician/reality show star soon took the show over in ways that longtime fans of the program were less than happy about during its final two seasons. What was his small role on the program's last couple of seasons?
Dorian was not a popular addition on Moesha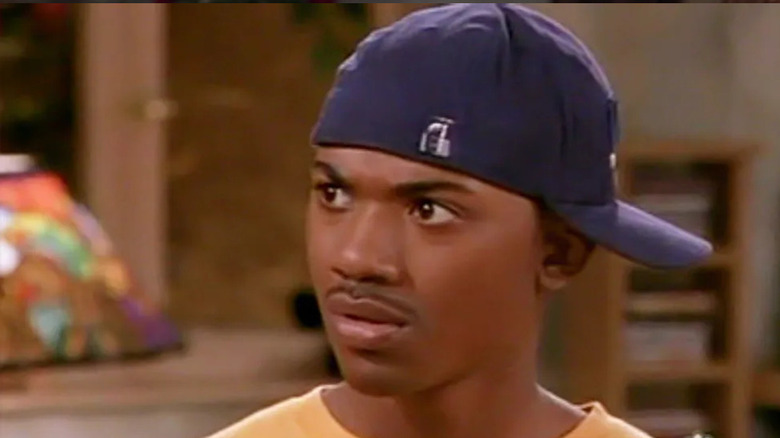 Warner Bros.
If you watched "Moesha" during its final seasons, you likely remember Dorian Long, who was introduced as Moesha's runaway teenage cousin in the show's fifth season. Ray J essayed the role well but — unfortunately for fans of the sitcom — Dorian resembled something of a shark jump for the series. As Moesha moved out of her family home to attend college, the show's antics began to focus much more on Dorian's escapades and his attempt at launching a rap career under the moniker "D-Money." Then, it turned out that Dorian's origins were much more complicated than initially apparent.
Viewers learned that Dorian was the result of an affair Mo's father Frank (William Allen Young) had during his marriage to Moesha's sainted late mother. Dorian was then raised secretly by Moesha's aunt. This plot twist, which knit Dorian more securely into the show's canvas but imploded the highly moral character of Frank in the process, has been cited by many a "Moesha" fan as the moment the show jumped the shark. Fans have subsequently derided the character, saying he brought the other characters down with him.
Dorian would continues to get into scrapes and hang out with tough crowds until Frank had enough of his bad behavior and sent him off to boot camp at the end of Season 5. Dorian returned to the fold in Season 6 and wavered between trying to earn Frank and the family's trust and acting out. He ultimately cleaned up his act and graduated high school in the show's second-to-last episode. However, "Moesha" was cancelled unexpectedly, leaving Dorian's future uncertain.