The Forgotten Brandy Sitcom You Can Catch On Netflix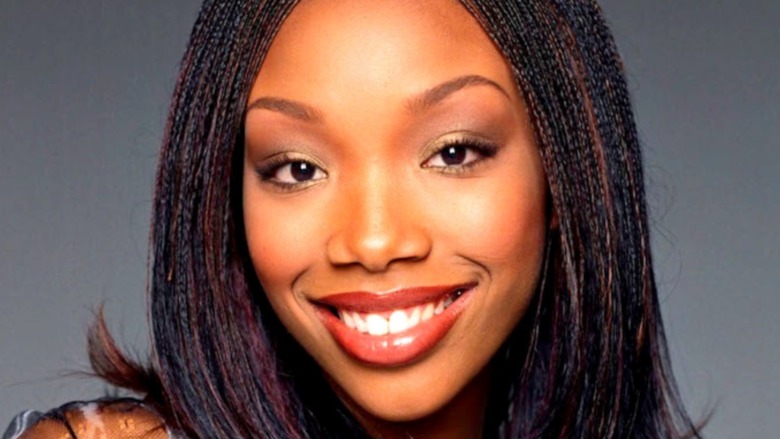 UPN
Recording artist Brandy took the R&B world by storm when she was just 15 years old, releasing her self-titled album in 1994 which would go on to be certified four-times platinum. Hits like "Baby" and "I Wanna Be Down" topped the charts and frequented radio airwaves for weeks, and the young singer would go on to even more success with the songs "Sittin' Up in my Room," and "Have You Ever." Fans may best recall her famous duet with fellow singer Monica: The two played rival romancers in "The Boy is Mine."
Later in her career, Brandy appeared on reality TV shows "America's Got Talent" and "Dancing with the Stars," and offered fans a window into her real-life struggles with "Brandy and Ray J: A Family Business." Today, Brandy continues to record albums independently. Her latest — "B7" — was released in 2020, and met with high praise from critics.
At the height of Brandy's fame, the young singer was offered her very own TV sitcom. The show was called "Moesha," and it was not only a huge hit for UPN network, but helped to bring Brandy into the spotlight for the first time on the small screen. The show has recently cropped up on Netflix, so now is a perfect time to take a look back at the classic '90s series.
Watch Brandy on Moesha on Netflix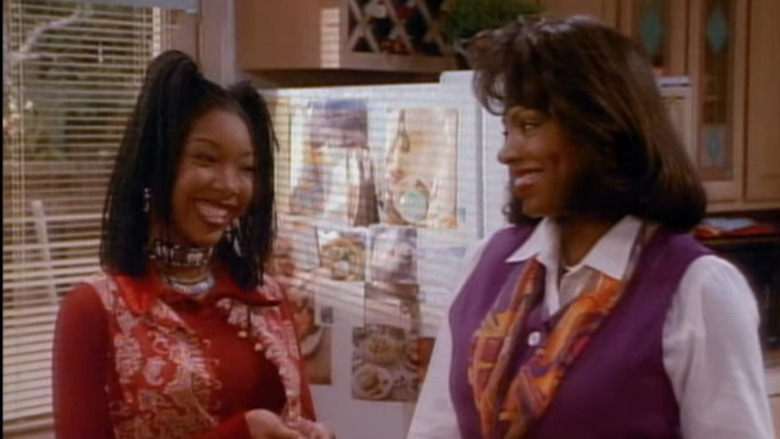 UPN
"Moesha" aired on UPN from 1996 to 2001, with Brandy starring as Moesha Mitchell, a teenage girl who lives with her single father and younger brother. The show follows the Mitchell family through their daily lives and challenges, including a rough adjustment to a new stepmother, who also happens to be Moesha's high school principal. Like many teens, Moesha deals with difficult hurdles such as boys, her strict parents, and her pesky little brother. The series also tackles more complicated real-world issues such as drugs, teen pregnancy, and racism.
Brandy's real-life younger brother, Ray J, also appears on the show in its later seasons as Moesha's cousin, Dorian. In a shocking twist, it's revealed that Dorian is actually Moesha's half-brother, the product of her father's infidelity many years before. This change in tone for the otherwise family-friendly show was a deal breaker for actor Sheryl Lee Ralph, who played Dee, Moesha's stepmom (via Unsung Hollywood). Ralph left the show following Season 5, Episode 14: "Secrets and Lies." 
In spite of the controversy caused by the storyline, "Moesha" continues to be a source of nostalgia and positive feelings for its fans. All five seasons of the '90s sitcom are available now on Netflix.