The Moesha Spin-Off That Everyone's Binging On Netflix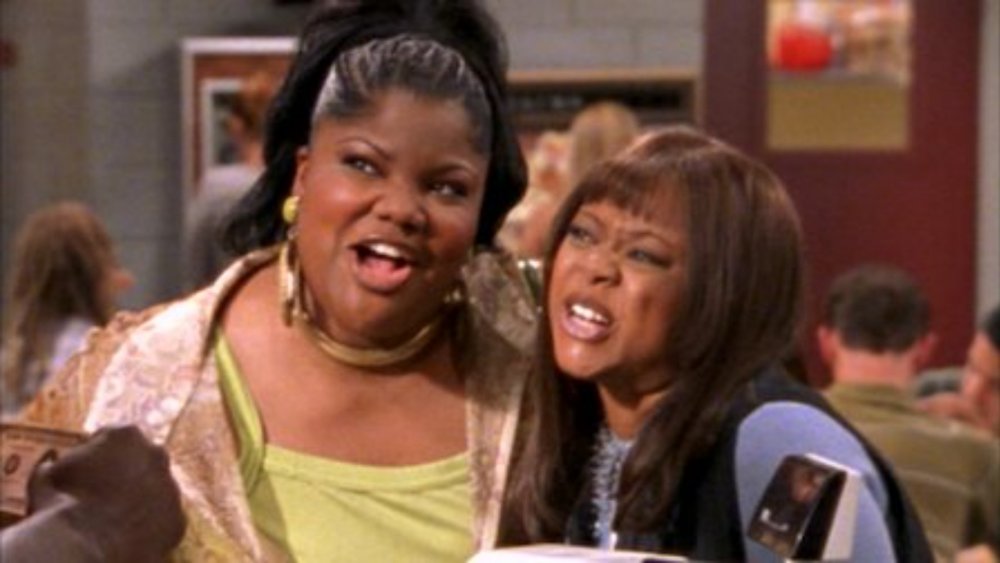 UPN
The nineties (and early aughts) are back on Netflix in a big way. In July 2020, the streamer announced on Twitter that it had acquired Moesha, Sister, Sister, The Parkers, Girlfriends, The Game, Half & Half, and One on One — an impressive collection of formative Black sitcoms that have been in need of a streaming home for way too long. Moesha kicked off the launch in August, and immediately reminded fans that while the leading character is iconic, her best friend Kim (Countess Vaughn) constantly stole the show. 
As Moesha's (Brandy Norwood) funny, slightly ditzy pal, Kim never received the respect she deserved on the hit nineties teen sitcom. In fact, she was often the butt of fatphobic jokes that haven't aged well at all, as Wear Your Voice Magazine points out, the likes of which make the characters surrounding her seem downright cruel, in retrospect. Despite being constantly played for laughs, Kim became a breakout character, and in 1999, The Parkers launched on UPN, allowing the fabulous Vaughn to become the leading lady she was always meant to be. Recently, when The Parkers debuted on Netflix in October 2020, it immediately landed on the streamer's Top 10 list. 
The series follows Kim to Santa Monica College after her high school graduation, but the show added an extra twist to make things interesting: Kim's mom, Nikki (Mo'Nique) surprises her daughter by enrolling in the same college. After becoming a mother at a young age, Nikki never got the chance to finish high school, let alone go to college, but with her daughter now grown, she has an opportunity to continue her education and discover what she wants the next chapter of her life to look like. As you might have guessed, the best kind of hilarity ensues.
The Parkers' mother-daughter stories form a strong foundation for a groundbreaking sitcom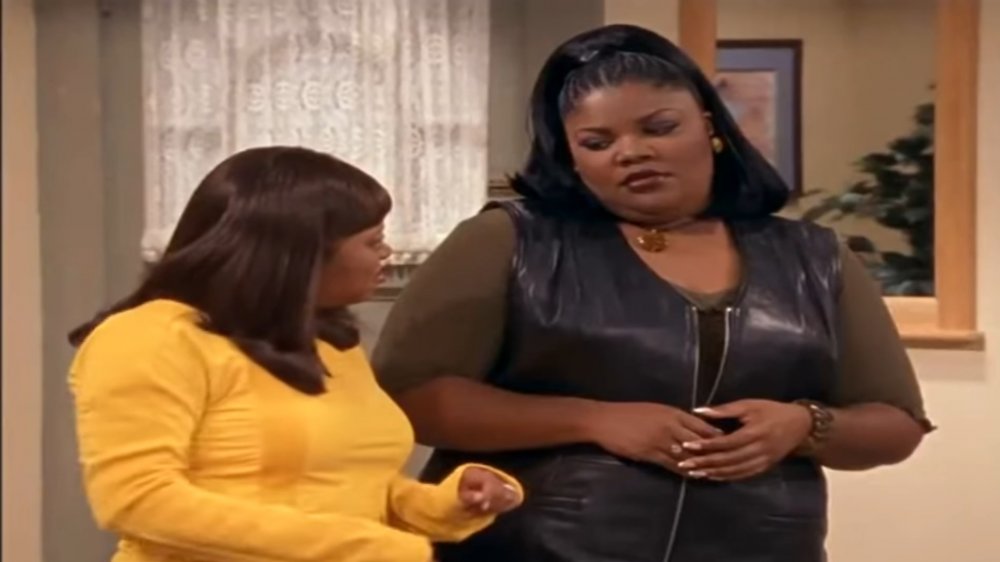 UPN
Kim and Nikki's mother-daughter bond provides plenty of funny, heartfelt moments on The Parkers. As they navigate going to the same college, their relationship is sometimes strained by Kim feeling embarrassed about having her mom around, or Nikki struggling not to intervene as Kim partakes in typical college rites of passage, like sorority hazing and partying.
The Parkers excels at mining the natural situations that would arise when a mother and daughter share a college experience, but what truly stands out is Kim and Nikki's growth over the course of five seasons. Make no mistake, The Parkers delights in the silliness that's typical of sitcoms from the early 2000s, but each of the leads are truly allowed to come into their own before the series ends. Anyone who has followed Kim over from Moesha is rewarded with a show that doesn't try to diminish the hilarious, confident young woman in order to bolster a thin lead. The Parkers embraces that both leading ladies are Black, plus size women: by showing Kim and Nikki dating, taking chances, and generally being the heroes of their own stories, the comedy allowed many viewers to see themselves reflected on TV for the first time. In a 1999 interview with The Baltimore Sun, Mo'Nique said, "Our show makes a statement and has a message for all viewers. I think all single mothers can relate to it. I think all daughters who have young mothers can relate."
Like any classic sitcom, The Parkers features some cringe-worthy moments, but on the whole, the series holds up surprisingly well. On Moesha, Kim is there to support her pal, but on The Parkers, she and her mom step into the spotlight they always deserved.