A Riverdale Role Will Be Recast For Season 2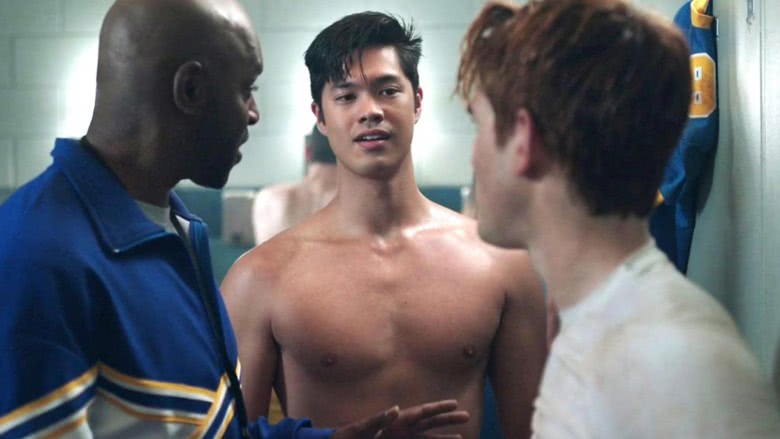 Archie will be getting a new rival for Riverdale season two. TVLine reports that Ross Butler, who plays Reggie Mantle on the CW drama series, will be leaving the series before season two due to his busy schedule, resulting in a Reggie recast.
Butler was a former Disney Channel star when he signed on to Riverdale, but since then, he has broken out, mostly through his role as Zach Dempsey on Netflix's hit 13 Reasons Why. According to Riverdale showrunner Roberto Aguirre-Sacasa, despite the fact that they loved Butler in the role, his busy schedule kept the show from using Reggie as much as they wanted to in season one, and, with Butler's star power continuing to rise, the show thought it was the best idea to find someone else for season two.
"[Next season], we want more Reggie on our show— he's Archie's rival!— and because Ross is unavailable to come back to Riverdale, we're looking for a new Reggie," Aguirre-Sacasa said. "Those are big shoes to fill, but we're confident we can find an actor who is as funny and sexy as Ross. And of course we all wish Ross the best."
Butler leaving Riverdale could hint that 13 Reasons Why will get a season two pick-up, something which many of the show's stars (including Butler) have lobbied for, despite the solid conclusion at the ending of the first season. Butler currently does not have any other future projects listed on his IMDb page, so this seems to be the most likely conclusion, especially considering how much of a hit 13 Reasons Why was (allegations of harmful suicide depictions aside) for Netflix.
It is unclear how Riverdale will deal with introducing a new Reggie, but it seems that Aguirre-Sacasa's plan is to have the new actor be playing the same character that Butler did. Riverdale's second season doesn't have an airdate yet, although Aguirre-Sacasa has teased that he has big plans, saying that season one will conclude with a "huge twist ending" that will change the town– and probably not for the better.
Butler's Riverdale appearances will end when the first season concludes on May 11. In the meantime, see how the cast of Riverdale should really look based on the comics.