The Surprising Reason Why NBC Threatened To Cancel Law And Order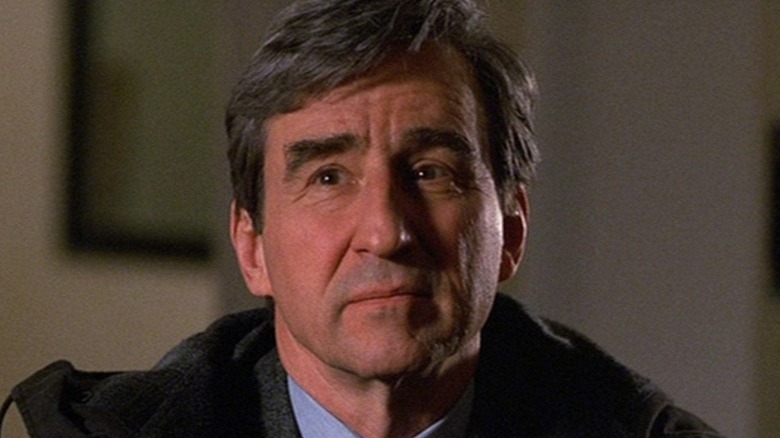 NBC
We may receive a commission on purchases made from links.
For some time now, the police procedural has been a favorite among television watchers, young and old alike. From comedic titles like "Brooklyn Nine-Nine" to more serious ones like "Hawaii Five-0," the genre has proven dynamic, if nothing else, inviting creative minds to put their own spin on its core tenets. Although, no matter which approach one takes when developing a crime series, it would certainly be in their best interest to check out what many consider a true benchmark of the class: creator Dick Wolf's "Law & Order."
Finding its start way back in September of 1990, the iconic program covered all angles of criminal investigations — giving audiences a fictionalized look at how crimes are analyzed, culprits apprehended, and justice doled out in the courtroom. All the while, a revolving door of talented actors brought these tales to life, including Steven Hill as Adam Schiff, Sam Waterston as Jack McCoy, Alana de la Garza as Connie Rubirosa, and countless others. The flexibility of the premise coupled with an ensemble crew of capable thespians kept "Law & Order" on the air for a remarkable 20 seasons.
"Law & Order" wrapped up its impressive run in May of 2010 largely as a result of declining ratings (via the New York Daily News), disappointing fans across the globe. Little did they know, they were nearly deprived of the show years earlier when NBC threatened it with cancelation. Here's the surprising reason why those at the network made such a bold threat.
The cast's lack of female representation nearly ended Law & Order prematurely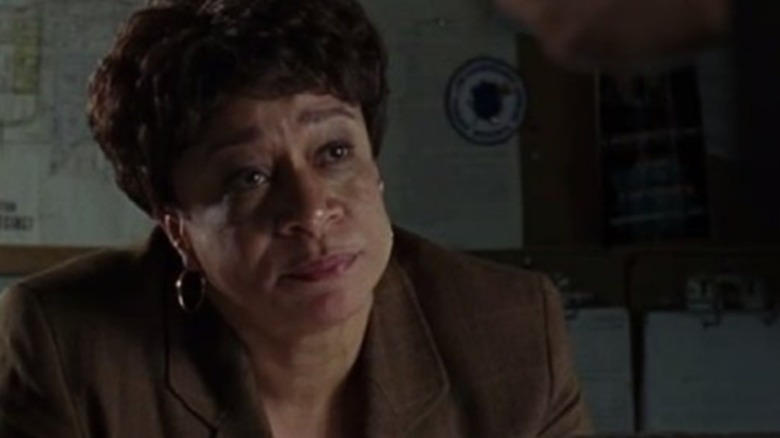 NBC
As revealed in the book "Law & Order: The Unofficial Companion" by Kevin Courrier and Susan Green and recalled by The Things, "Law & Order" once wound up on NBC's bad side early in its television run — nearly ushering in its own demise. For the first few seasons, the main cast was all-male, which is something that the network pushed to be changed for some time. With no changes made by the end of Season 3, then-NBC president Warren Littlefield delivered an ultimatum to Dick Wolf and his team: add women to the lineup or clear out your desks and polish up your résumés.
Heeding this warning, they went ahead and brought in S. Epatha Merkerson as Anita Van Buren and Jill Hennessy as Claire Kincaid for Season 4. They each stuck around until Season 20 and Season 6, respectively, but their hiring forced the firing of two "Law & Order" regulars. To maintain the six-person size of the main cast, two men had to take their leave. The unfortunate candidates were Dann Florek and Richard Brooks, who played Donald Cragen and Paul Robinette. Although, they both returned down the road in various seasons via guest appearances.
Some may find NBC's actions a bit extreme, but at the end of the day, it was in the best interest of the show. Not only did "Law & Order" get to become a television institution, but it got to do so with a more diverse, inclusive set of characters at its forefront.