What Virgin River Fans Hope To See In A Future Season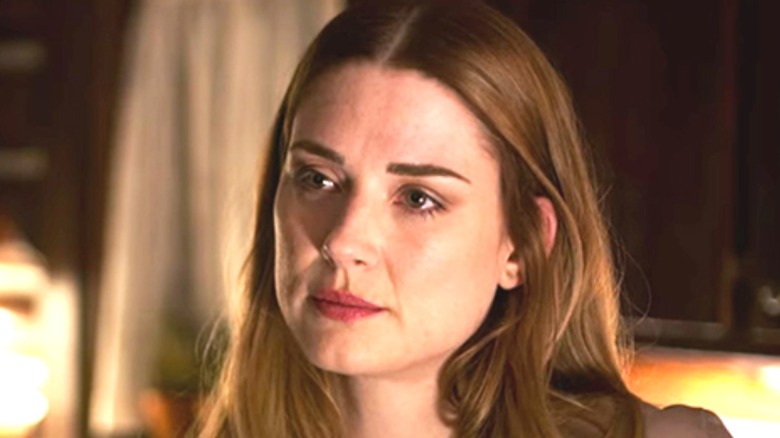 Netflix
"Virgin River" has become a consistently reliable performer for Netflix, with fans rushing to binge each new season of the romantic drama the weekend it launches on the streaming service. The show, based on a series of novels by Robyn Carr, follows nurse practitioner and midwife Mel Monroe (Alexandra Breckenridge) as she lives out every Hallmark movie-loving woman's dream: moving to a beautiful small town in the Northern California mountains and falling in love with the hunky bar owner (Martin Henderson's Jack Sheridan).
With three seasons under its belt thus far, the show has tackled a lot already. Most notably, Jack was shot at the end of Season 2 and the shooter is still on the loose. Thankfully, he survived the attack and proposed to Mel in the Season 3 finale. However, his big romantic moment was interrupted by Mel's own confession that she was pregnant. What normally would be cause for celebration was actually a potential obstacle on the road to happiness, because it wasn't immediately clear if Jack was the father or Mel's late husband (Daniel Gillies), since Mel had seemingly undergone IVF.
As fans await word on whether or not "Virgin River" will return for a fourth season (and beyond), they've taken to Reddit to discuss what they hope to see in potential future seasons of the show, and some of their ideas are very good.
Fans want to see more of Hope and Doc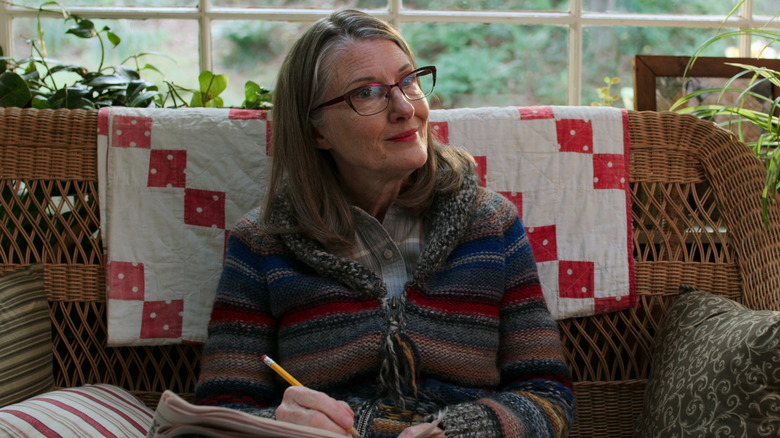 Netflix
By far the most common wish that "Virgin River" fans have for future seasons of the show is to see more of Hope (Annette O'Toole) and Doc (Tim Matheson) and their relationship now that they've rekindled their romance. Their storyline became an unfortunate casualty of the COVID-19 pandemic during Season 3, as O'Toole wasn't able to travel to Canada to film (via TVLine). To explain the character's absence, the show's writers rewrote her storyline so that she was out of town visiting a sick aunt. O'Toole briefly appeared via FaceTime a few times during the season, but it wasn't enough for fans, who are dying to see Hope and Doc's vow renewal ceremony. "I need more with Hope and Doc. This latest season left so much to be desired with them. I understand why, but still," wrote one Reddit user.
Other storylines fans want to see include u/Desperate_Ad_6630's idea that the twin of Paige's (Lexa Doig) ex-husband is really him and he didn't die after all, as well as more development and adult storylines for Preacher (Colin Lawrence). "Preacher is a character with tons of potential but in such a weird storyline," wrote a user by the name of InSicily1912. "This woman that, honestly he barely knows if I'm remembering correctly, saddled him with her kid." Fans really want more for the character in general, especially his relationship with Jack. "I just don't believe they're best friends," u/AnaIMendoza writes.
Virgin River fans also want better storylines for Mel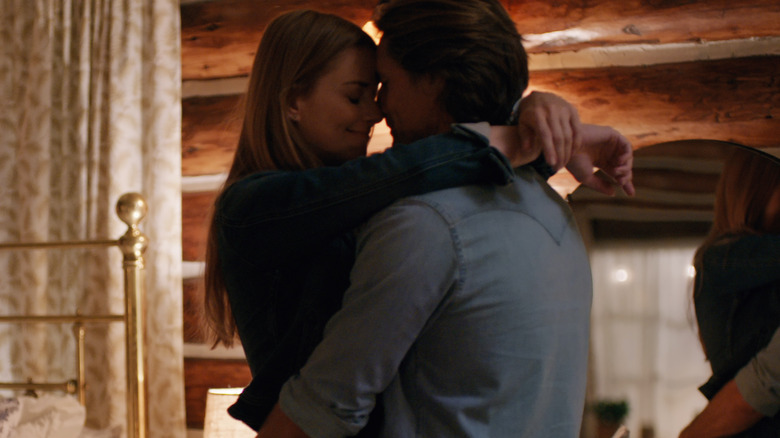 Netflix
Given the subject matter explored in the show and the difficult issues the characters have faced over the years — post-traumatic stress disorder, infertility, sexual assault, death — at least one "Virgin River" fan has expressed an interest in seeing the characters go to therapy. "[I] Hope Jack confronts his mental health issues and enlists professional help whilst navigating his numerous life complications," wrote u/Eleouise37, who also believed therapy would be beneficial for Mel as well.
But perhaps the biggest wish fans have when it comes to "Virgin River" is to see the show's heroine have more to do than focus on men and babies. "I really wish her character will have more interesting storylines outside the who's the dad baby plot, involving deeper connection and fulfilling relationships with people surrounding her as well as more fun and light hearted moments with Jack," continued u/Eleouise37.
"I'd also like to see a storyline for Mel that doesn't revolve around pregnancy," added u/madame3xecutioner. "As much as I adore 'Virgin River,' I feel like pregnancies are such common, throwaway storylines for women on this show that it comes off as a bit reductive."
While it's unlikely the "Virgin River" writers are checking Reddit for storyline tips, hopefully some of these ideas find their way into potential future seasons, because it would make for a more balanced narrative overall. Plus, keeping fans happy is one way to guarantee they keep watching and the show is renewed.
"Virgin River" Seasons 1-3 are streaming on Netflix.