A Game Of Thrones Star Is Among Those Joining Tim Burton's Wednesday Series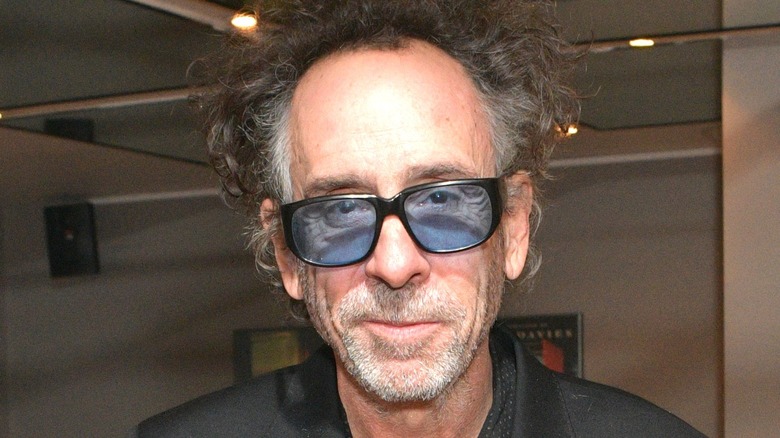 David M. Benett/Dave Benett/Getty Images
Tim Burton's upcoming Netflix series "Wednesday," based off the beloved "Addams Family" character, continues to grow its cast as it inches toward a premiere. 
Burton and the "Addams Family" are, needless to say, a perfect match of sensibilities —  bringing together a uniquely dark and whimsical filmmaking style with an equally dark and whimsical property, based on the long-running comics. What makes "Wednesday" stand out from prior "Addams Family" incarnations is that it's a coming of age series that takes a comedic approach to the character of Wednesday Addams, the family's oldest child, who has been a major Halloween costume inspiration for decades. The story will follow Wednesday herself, played by Jenna Ortega, as she navigates student life at Nevermore Academy. It's said to infuse supernatural elements, comedy, and mystery, as Wednesday "attempts to master her emerging psychic ability, thwart a monstrous killing spree that has terrorized the local town, and solve the supernatural mystery that embroiled her parents 25 years ago," according to the official Netflix synopsis.
The Netflix series will contain eight episodes. A release date has not been announced at this time. Outside of Ortega, the series has announced roles including Catherine Zeta-Jones as Morticia Addams and Luis Guzmán as Gomez Addams, Wednesday's parents. And now, it seems that Burton has added a popular "Game Of Thrones" and "Star Wars" star to the "Wednesday" lineup.
Brienne of Tarth is joining Tim Burton's Wednesday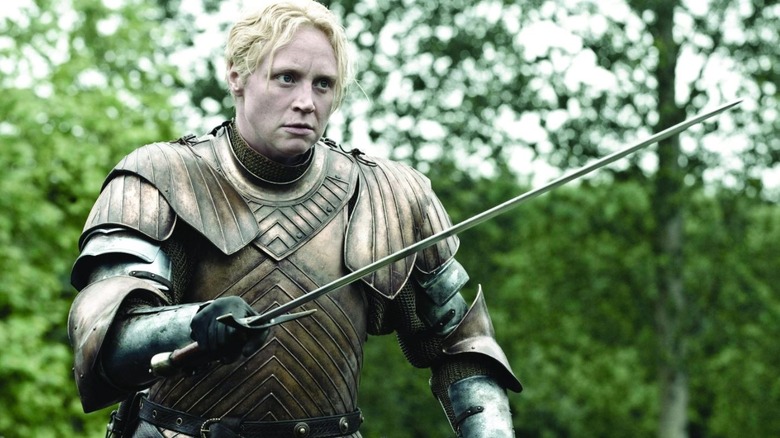 HBO
According to Collider, Gwendoline Christie — best known for her heroic role as Brienne of Tarth on the HBO show "Game of Thrones," as well as the not-so-heroic Captain Phasma in the "Star Wars" sequel trilogy – has been selected as a series regular. As was reported, Christie will play Nevermore principal Larissa Weems, who oversees Wednesday's education but is seriously at odds with Wednesday's mother Morticia. 
Outside of Christie, Netflix has also cast Isaac Ordonez as Wednesday's brother Pugsley Addams, Victor Dorobantu as Thing, and George Burcea as Lurch. It sounds like most of the cast is now in place, so filming will likely commence very soon. 
The "Addams Family," originally crafted as a cartoon strip by Charles Addams, have since appeared many times on both TV and film, between the popular 1960s live-action series, the 1990s films, and the 2019 animated movie. Throughout these adaptations, the role of Wednesday has been taken on by actors like Lisa Loring, Christina Ricci, and Chloë Grace Moretz — but this supernatural series centered around the character is sure to be the most in-depth look at Wednesday, to date. And it'll be even kookier given Burton's signature touch.