Tim Burton's Wednesday Addams Netflix Series Has Found The Most Perfect Lead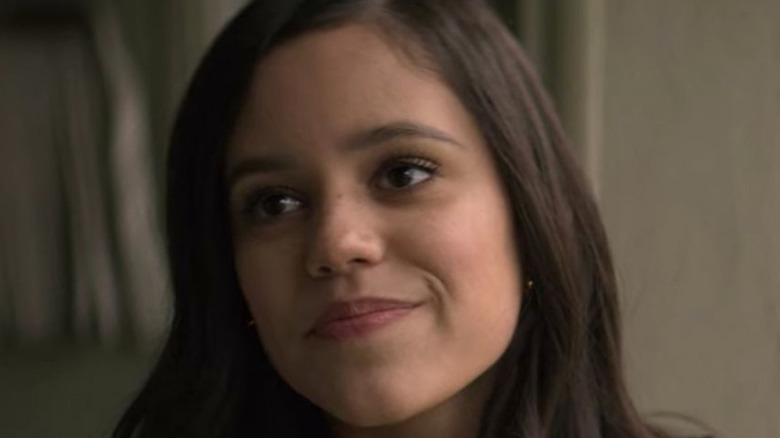 Netflix
The Addams Family has been around for nearly a century. The original Charles Addams comics date back to 1938, but the creepy and kooky family has come a very long way since then. There was the 1960s live-action series, the '90s films, and now a growing, CGI animated franchise — and those are just the highlights.
All the members of the Addams clan have their charm, but perhaps one of (if not the) most popular character from the series is daughter Wednesday Addams. We've come to see Wednesday as a dry-witted, sometimes hostile but mostly delightful oddball. And there have been scads of great actors who played Wednesday over the decades: Lisa Loring, Christina Ricci, and, recently, Chloë Grace Moretz in those animated films.
However, Moretz is soon to be joined by yet another Wednesday Addams, when the upcoming Tim Burton Netflix series based on the character is unleashed on the world. We've known about this latest series for a little while, but what we didn't know was who would be stepping into Wednesday's shoes. Today, we have our answer.
Jenna Ortega is already a serial killer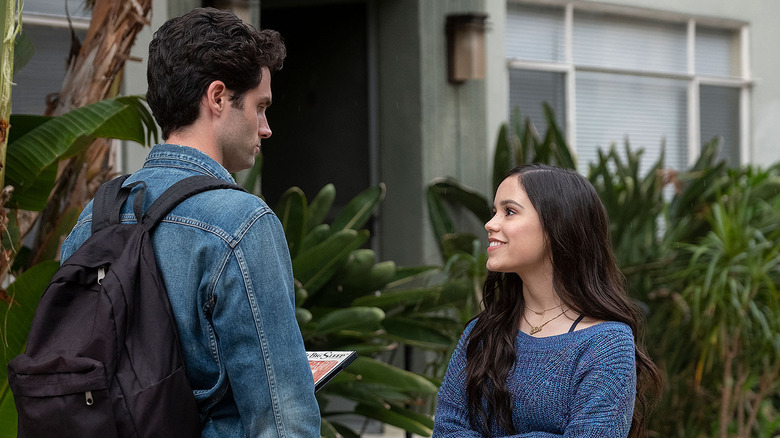 Netflix
Here's what we know about "Wednesday" so far from its own logline: It follows a psychic-powered Wednesday Addams during her time at Nevermore Academy, there will be killing sprees, there will be supernatural mysteries, and there will be an exploration of the history behind Wednesday's parents, Gomez and Morticia. It sounds like an Addams Family story by way of "Chilling Adventures of Sabrina."
If you're wondering why Jenna Ortega is such a perfect choice for Wednesday Addams, especially in this specific version of the character, look no further than her previous Netflix credit — "You." The series from Sera Gamble and Greg Berlanti is about a charming and deadly serial killer. On that series, Ortega plays Ellie Alves, the sister of Joe's (Penn Badgely) friend/lover Delilah (Carmela Zumbado).
Ellie is unable to save her sister from a very surprising (we won't spoil it here) fate, but with "Wednesday," Ortega has a chance to play a young, investigative kid who could save the day — but who also might be a psychological land mine herself. After all, one of the most iconic moments in Wednesday Addams' long history is Christina Ricci saying, "I'm a homicidal maniac. They look just like everyone else" on Halloween. We wouldn't be the least bit surprised if Ortega brings at least a little bit of that energy to her own performance.
"Wednesday" is set for eight episodes and will be streaming exclusively on Netflix.