The Daisy Ridley Dramatic Hidden Gem That's Got A Grip On Netflix Subscribers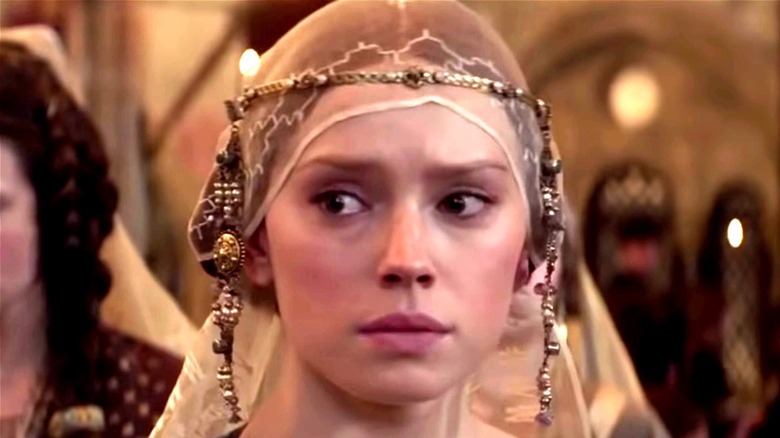 Netflix
Sometimes, when looking for a good drama to get sucked into on Netflix, look no further than British romantic dramas and period pieces. Whether it's a beloved film like "Love Actually" or a modern-day series like the smash hit "Bridgerton," there's nothing more classic and romantic than a British rom-dram. Thanks to Netflix's ever-rotating list of films and series, old and new, there's always plenty to choose from if you're looking for a film that will make you swoon and cry at the same time.
Recently, a British-American rom-dram starring "Star Wars" actress Daisy Ridley is making waves on the streaming service. Ridley's biggest role is clearly Rey from the "Star Wars" saga, but she also does a good amount of voice acting as well. Looking back in her catalogue, there's one underrated film that seems to be getting the recognition it deserves thanks to its resurgence on Netflix. Here's why you should bump this genre-bender to the top of your list.
Ophelia tells the story of Hamlet from a female perspective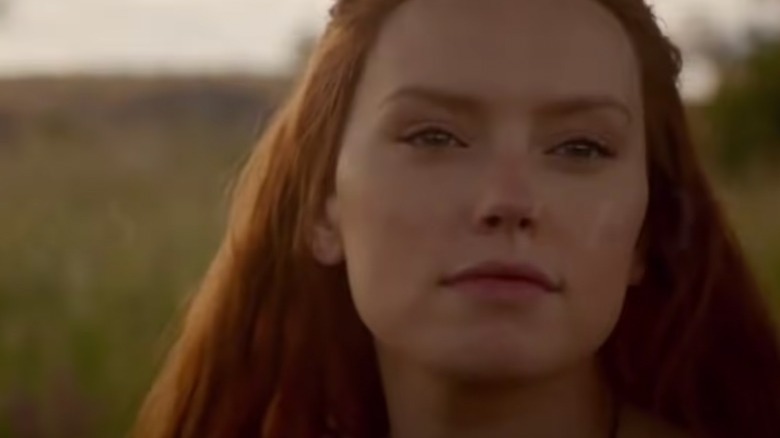 Netflix
Ridley's 2018 romantic drama "Ophelia" is getting a second wind on Netflix for viewers looking for a little dose of William Shakespeare. The film, directed by Claire McCarthy, is based on the novel by Lisa Klein. It follows the story of "Hamlet" from Ophelia's perspective, with Ridley starring as the titular character. The film tackles subjects of unrequited love, political turmoil and breaking tradition. Ophelia as a person is rebellious and without a mother, pursuing her desires rather than sticking to the status quo. Alongside Ridley, "Ophelia" stars Naomi Watts, Clive Owen, George MacKay and Tom Felton. 
While the film had mixed critical reviews, "Ophelia" sits at about a 61% rating on Rotten Tomatoes, qualifying as "fresh." Critics praised Ridley for her take on the multi-faceted character who gives an entirely new perspective to the classic "Hamlet" tale. It's a solid choice for a movie night that's sure to be a crowd pleaser and definitely a film worth revisiting if you're stumped about what to watch on Netflix this weekend.