Daisy Ridley's Priceless Reaction To Meeting The Star Of Her Favorite Movie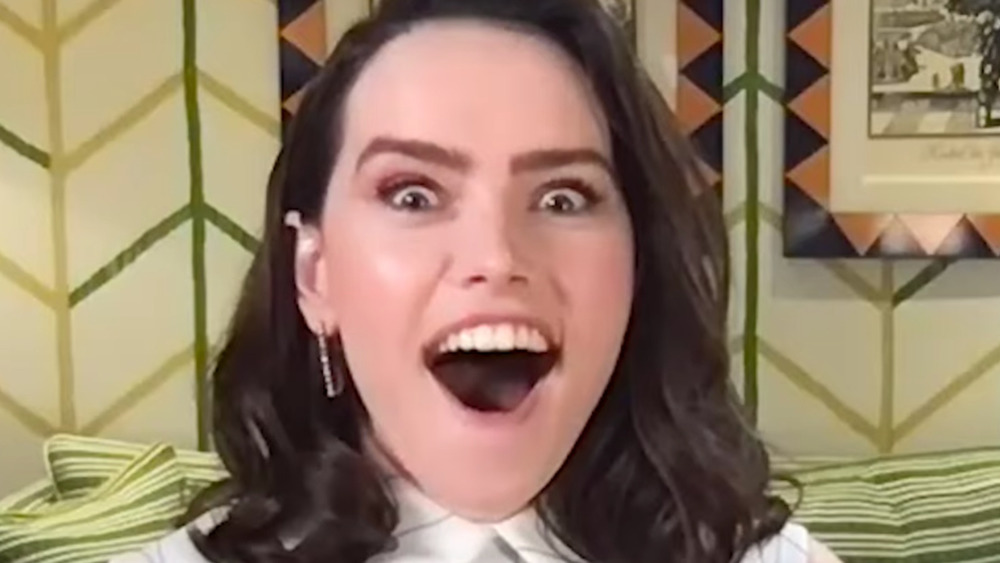 Comedy Central
Daisy Ridley, known for her role as Rey in the recent Star Wars sequel trilogy, is used to getting audiences excited with her work in the beloved franchise.  But Ridley herself got the chance to geek out when she appeared as a guest on Stir Crazy with Josh Horowitz to talk about her upcoming film Chaos Walking — in which she co-stars with Tom Holland. Horowitz, known for hosting the scripted sketch comedy show After Hours on Comedy Central, had some shenanigans up his sleeve for his interview with Ridley.
Ridley's interview is gaining attention for a hilarious and charming moment, in which Horowitz surprised her by bringing in the lead actress of Ridley's favorite movie: Matilda. Starring Mara Wilson, Matilda is based on a Roald Dahl novel about a young girl who develops psychokinetic abilities and puts them to use un dealing with her family and elementary school principal. The film came out in 1996 and has since become a beloved classic by many — including Ridley, of course.
Ridley was shocked by Wilson's appearance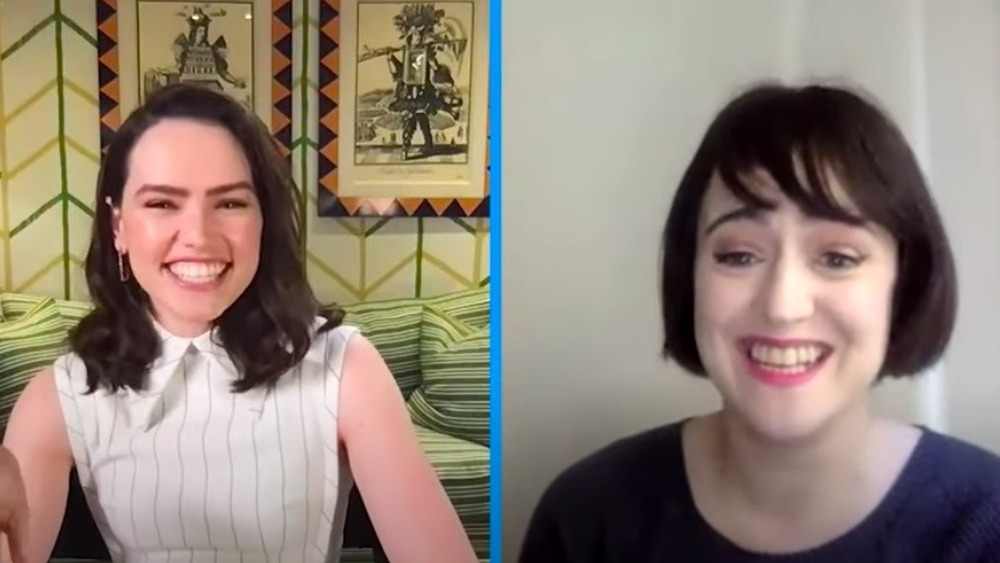 Youtube / Comedy Central
Josh Horowitz brings up Matilda during the interview, asking Daisy Ridley if she knows the film backwards and forward. In response, she immediately starts quoting the film. Horowitz says he wants to quiz her on some of the lines, but tells Ridley he needs some additional help for the quiz, at which point Mara Wilson appears on screen. Ridley's mouth drops wide open and remains that way while Horowitz makes introductions. When she does finally speak, her response is priceless; visibly ecstatic, she asks "Genuinely, what the f*ck?"
Wilson explains that she already knew about Ridley's love of the film: "I've been hearing for years that Daisy was a fan and, you know, I loved her so much, I thought she was such a great actress. So it's such a pleasure to finally meet you. I love that, seriously, it means so much to me, especially because I was such a huge Star Wars fan as a kid." Wilson proceeds to quiz Ridley on her Matilda quote knowledge, in a charming and adorable exchange. Ridley misses the first question — "Oh, I feel ashamed of myself," she says, in all seriousness, as Wilson laughs along — but she gets the next one. They wrap up after a few questions and, after Wilson has left, Ridley tells Horowitz, "My heart was racing."