Halle Berry's Highest-Grossing Movie Might Surprise You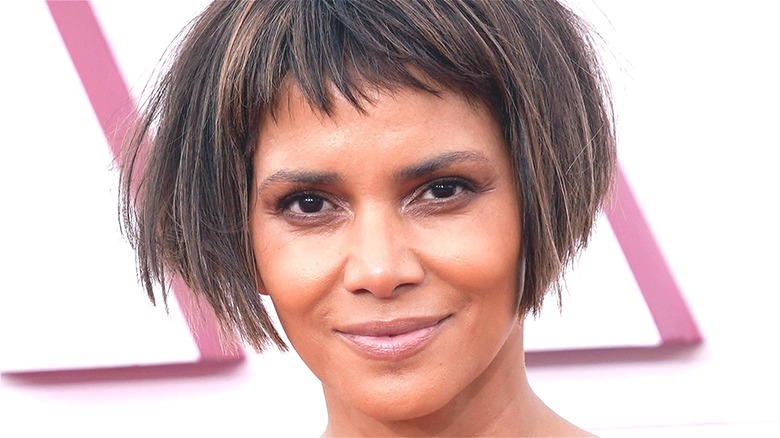 Halle Berry is one of the most prolific and successful actresses in the history of Hollywood. She has over 60 acting credits that span the course of her 32-year career — and she's still going! She has two sci-fi projects which are currently in post-production and scheduled to come out next year. She's also the first and only African-American actress to win an Academy Award for her co-starring role in "Monster's Ball."
Between all of her starring roles, celebrity endorsements, and other such projects she's been involved in over the years, her estimated net worth is around $90 million. So which movie made the biggest chunk of change? Berry has been in some pretty huge blockbusters before — including her starring role in "Catwoman," her supporting role in the James Bond movie "Die Another Day," and the aforementioned role that earned her an Academy Award. If you're the gambling type, go ahead and place your bets on which movie reigns profitably supreme — but be cautious with it, because it may not be the movie you think it is.
Halle raked in the cash for X-Men: Days of Future Past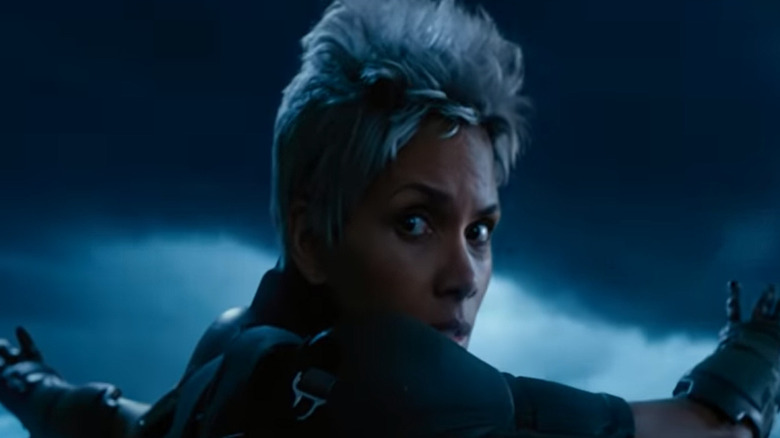 20th Century Fox/YouTube
According to The Numbers, Berry's highest-grossing film of all time (so far, anyhow) is "X-Men: Days of Future Past." In the movie, she plays Storm, a mutant who has the ability to control the weather at will. Storm is one of the most well-known X-Men characters from the comics, the 1990s cartoon, and the modern-day movies. The film raked in nearly $748 million when you count the domestic and international box offices combined. Even though it came out seven years ago, it still has over 90% approval from critics and audiences alike, according to Rotten Tomatoes.
But that isn't the only X-Men movie Berry has starred in. She also starred in "X-Men the Last Stand" back in 2006 which earned a respectable $459 million. Despite its earnings, audiences and critics weren't big fans. Its Rotten Tomatoes score earned a modest 61% approval rating among audience members, but a barely acceptable green splat of 57% from critics. Her other X-Men credits include the eponymous original, which came out in 2000, and its sequel "X2: X-Men United" from 2003. Both the original and the sequel earned B+ approval ratings from critics and fans.