This Forgotten X-Men Flop Is Dropping On Disney+ Next Month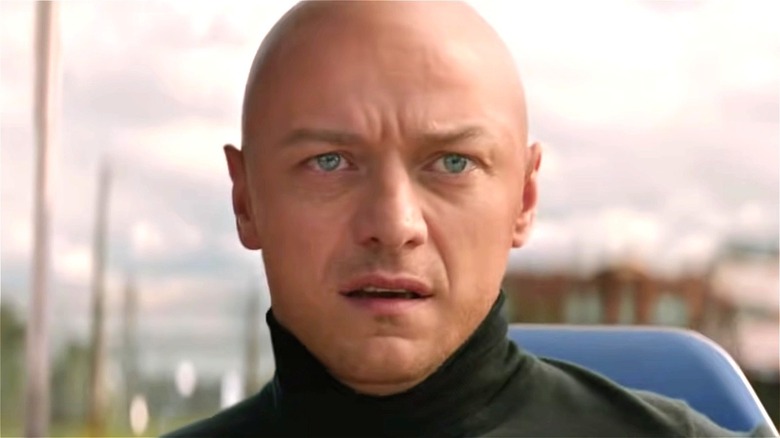 20th Century Studios
The 20th Century Fox X-Men movies have a complicated history. On the one hand, the first two films, "X-Men" and "X2," are credited in many ways with really kicking off Marvel movies, along with the help of Sam Raimi's Spider-Man films and "Blade." The first X-Films also effectively cemented the cinematic careers of beloved actors like Patrick Stewart and Hugh Jackman.
However, the X-Men films are a source of constant scrutiny because of how different they are from their comic book counterparts. Storylines, costumes, and characters in the films are all very different from their source material. Even Hugh Jackman, who is considered by many now to be the perfect Wolverine, is very different from the comic book character Wolverine, if by height alone.
If there is one criticism that seems to rise above the others when it comes to the Fox X-Men franchise, it is this: They strayed heavily from the beloved Dark Phoenix Saga storyline when bringing it to the big screen not once, but twice.
Time can cause people to re-evaluate things, and one of the two Dark Phoenix retellings is probably about to get a rewatch by many X-fans because it's due to hit Disney+ next month.
Seeing the Dark Phoenix in a new light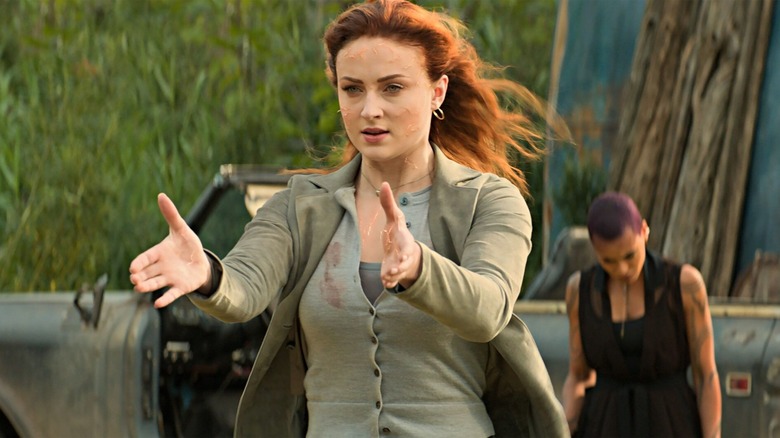 20th Century Studios
After 20th Century Fox took on the Dark Phoenix Saga the first time in 2006 with "X-Men: The Last Stand," the franchise found itself being rebooted. Out were actors like Patrick Stewart, Ian McKellen, and Rebecca Romijn, and, in their place, we got younger incarnations of those characters with James McAvoy, Michael Fassbender, and Jennifer Lawrence. The resulting new group debuted in 2011's "X-Men: First Class."
That new crew (with a little help from the old one in "X-Men: Days of Future Past") crafted four films, which ended with the Sophie Turner-starring "Dark Phoenix" in 2019.
"Dark Phoenix" will arrive on Disney+ beginning September 3, 2021, and there is at least one good reason to watch it then even if you'd seen it before: It no longer shoulders the responsibility of an entire franchise. At the time of the film's release, "Dark Phoenix" wound up acting as a coda for a movie franchise nearly two-decades old. In addition to living in the shadow of "The Last Stand," it also was struggling to compete with the far more agile MCU, which was about to unleash "Avengers: Endgame," the culmination of a decade's work.
There were also stories coming out before and after the release of "Dark Phoenix" about major changes being made to its ending due to similarities between "Captain America: Civil War" and "Captain Marvel" — all of which made the conversation around "Dark Phoenix" about a lot of things that weren't "Dark Phoenix" itself.
Whether or not watching "Dark Phoenix" without the swamp of rumors circling around it will make it more well-liked is anyone's guess, but seeing it two years on will almost certainly change people's perceptions of it in some way.
"X-Men: Dark Phoenix" streams on Disney+ beginning September 3.