Why Die Another Day Was Pierce Brosnan's Final James Bond Film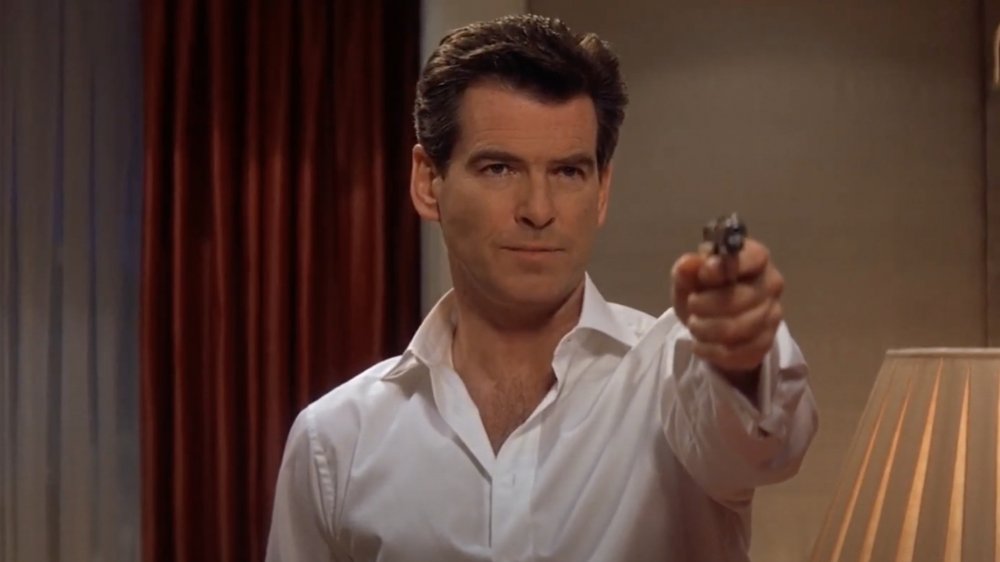 There is a name that will forever be attached to the martini-making process (and also, to raise the question, why on earth would you stir a martini?). That name is Bond, of course. James Bond. And debate remains heated about who has best channeled the role of the tuxedo clad agent. Whether it is for nostalgia or for his calm emulation of suave, the Brosnan Era holds a special place in many people's hearts. Pierce Brosnan played 007 at a crucial point in film history, and carried the character into the new millennium.
Despite being critically panned, Brosnan's final outing as the secret agent, Die Another Day, was the most successful Bond movie to date, at that point in time. Even from the beginning, though, Brosnan's debut was marked for importance by the fact that, before Goldeneye, there hadn't been a Bond film in six years. There was immense pressure for him to deliver, and the film was a massive success, also spawning an incredibly popular video game that helped cement its place in pop culture history. 
Given that Brosnan breathed life back into the franchise and elevated its box office numbers, audiences were puzzled when he unexpectedly departed after filming Die Another Day. Brosnan has been interviewed several times about stepping away from the role. Over the years, he has danced around the topic, but enough time has passed that the picture has become clearer. 
Pierce Brosan was a surfing secret agent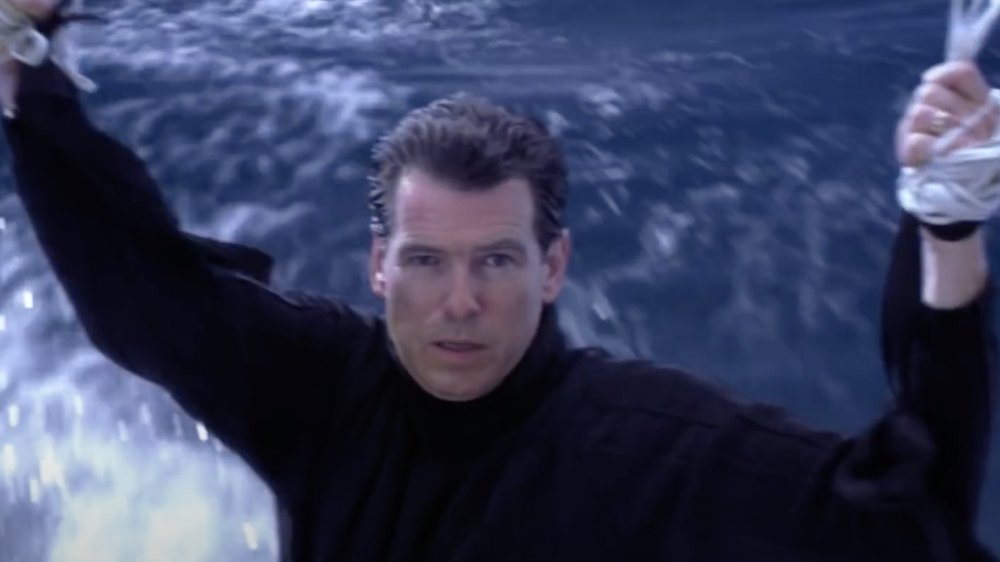 While Die Another Day was a success if you only look at the numbers, critics and audiences alike rolled their eyes at all the cheese, so hard, that it may have left a bad taste in the mouths of the producers. Images of Brosnan surfing down a massive wave caused by a space laser have become legendary for all the wrong reasons. 
It is a big testament to how fans felt about Pierce Brosnan that, despite how campy the Bond films had become at this point, no one faults the actor. The top comments on most YouTube clips of this shenanigan echoes sentiment along the lines of "Pierce Brosnan deserved better," and he certainly did. Despite this outpouring of support, though, Brosnan has admitted he has a few qualms with some ways he presented the character to the world, according to Vanity Fair, stating that "It was quite tame, and the characterization didn't have a follow-through of reality, it was surface." For the most part though, the actor looks back on his time as Bond fondly. As do we all. And truly, the way Bond was being portrayed by the time Die Another Day came along, with its invisible cars, was not Brosnan's fault at all. Even in the cheesiest scenarios, he was still that same slick James Bond. 
But what writers and producers had done to the franchise, by that point, helped spell the end of his time as 007.
There's the door, Mr. Bond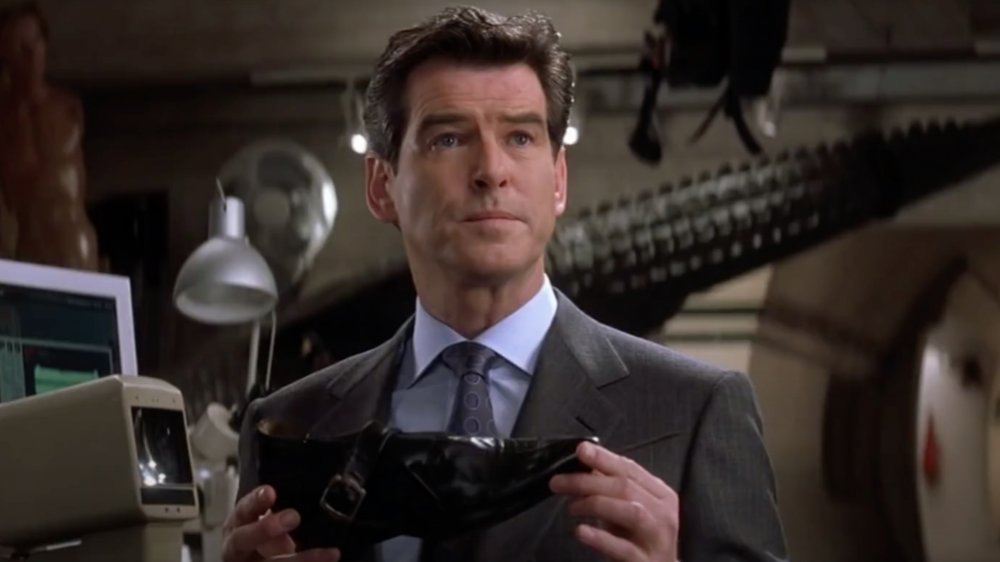 Producers smelled catastrophe when reviews on Die Another Day came in. It still sports a 57% on Rotten Tomatoes, with audiences rating it even lower. The studio had taken over the rights to Casino Royale in 1999, and a new starting point would be just what the film series needed. These factors, combined with the fact that Brosnan was just shy of 50 years old at this point, created a scenario in which producers needed to take a hard look at their next move. Now, slap on the fact that Brosnan's paycheck for Die Another Day was $16 million, according to the Sydney Morning Herald. Compare that to Daniel Craig's $3 million billings for Casino Royale (it's gone up quite a bit, since then), and the studio's route becomes pretty obvious.
Brosnan admits that he probably only had one more Bond film left in him, but the way he was informed of his departure, according to Screen Rant, was surprisingly blunt and unplanned. While shooting a movie in the Bahamas, his agent called and informed him that negotiations on the next Bond film had stopped. The actor waited patiently, then received a call from producers Barbara Broccoli and Michael Wilson. They told him, tearfully, "We're sorry. You were a great James Bond. Thank you very much." 
And that was it. The end of an era. 
Brosnan doesn't seem to hold any ill will. His time as Bond allowed him to start up his own production company and he was even quoted in an interview in 2004 on BBC One's Friday Night with Jonathan Ross saying, "Leave while you're on top." His secret agent counterpart would agree with that sentiment, no doubt — as well as quip, most likely, that 007 is always on top.