Is This Christopher Nolan's Worst Film Of All Time?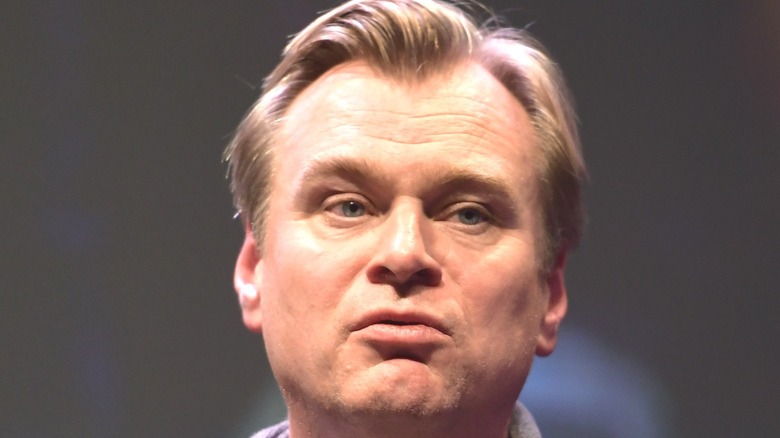 Matt Winkelmeyer/Getty Images for SBIFF
Since making his debut feature in 1998, Christopher Nolan's career has seen the director become one of the biggest filmmakers currently working. His filmography has ranged wildly in subject matter and tone, from psychological thrillers to science fiction epics, but Nolan is always interested in how people perceive reality. Many of his movies play with the perception of linear time and memory, with his characters often deciding to see the world the way they would prefer to, instead of accepting the truth.
Nolan's particular talent then has been to fuse complex, cerebral themes with entertaining filmmaking, and the result has largely paid off. So far, the director's movies have made a combined nearly $5 billion at the box office, according to The Numbers.
But while the filmmaker's efforts have largely been critically acclaimed, some of his work has been divisive, and he's been accused of heavily relying on dead wives and girlfriends (via Vulture) as a method of motivating his characters. Here is what movie critics believe is Nolan's overall worst movie.
Tenet is Nolan's worst film according to critics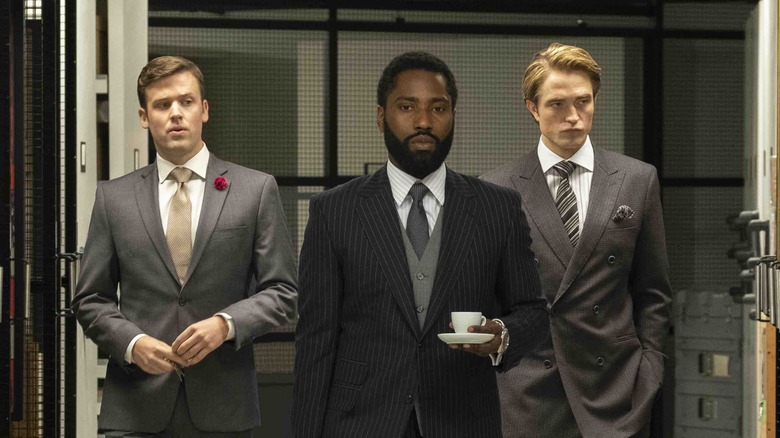 Warner Bros
Though the film has an overall favorable score of 70% on Rotten Tomatoes, Christopher Nolan's recent science-fiction actioner "Tenet" is his lowest-ranked movie among critics.
Several reviewers argued that the dense, complicated plot of "Tenet" made the movie feel slow and overly complicated. Maria Lattila of Filmhounds said, "The idea of inversion, objects moving through time backward, is so complex, it requires characters to constantly explain the plot for us to keep up...its pacing is surprisingly sluggish for a film that features a real airplane being crashed into a hangar." Many critics on the site praised the unusual action but heavily critiqued the script.
Ranked slightly higher than "Tenet" by critics is "Interstellar," at 72%, and "The Prestige," which has a rating of 76%. Meanwhile, Christopher Nolan's latest project about J. Robert Oppenheimer, the scientist who helped create the atom bomb, is currently in the works.
You can currently stream "Tenet" on HBO Max.