Mike Flanagan Opens Up About Whether We Could See Another Haunting Season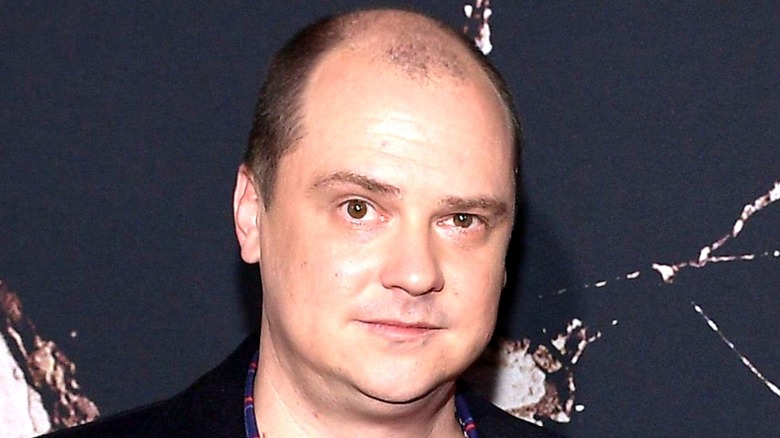 Matt Winkelmeyer/Getty Images
Fans of Mike Flanagan's particular brand of horror are in for a treat on September 24 when Netflix drops the writer-director's latest miniseries, "Midnight Mass." The trailer promises an unnerving tale set on an isolated island with some strong religious components. It's no doubt a thrill for admirers of his previous efforts, but it does also appear to be a definite change of pace.
Flanagan — whose films include "Doctor Sleep" and "Gerald's Game" — made a big impact with the release of his ten-part miniseries "The Haunting of Hill House." Loosely adapted from the Shirley Jackson novel of the same name, the series told a deeply heartfelt story of a family tormented both by their inner demons and some extremely scary ghosts. His follow up, "The Haunting of Bly Manor," similarly took inspiration from "The Turn of the Screw" by Henry James and presented a romantic take on a classic haunted house story. Although the two series weren't narratively related, they clearly exist in the same artistic world.
Even if they are excited to see how "Midnight Mass" differs from his previous efforts, fans of the "Haunting" series are also likely wondering when — or if — Flanagan will be releasing another installment. Flanagan himself spoke to that during a recent chat with Entertainment Weekly and while it's perhaps not the answer that "Haunting" stans were hoping for, it should give them hope for the future.
A future Haunting series isn't out of the question, but there isn't one in the works at the moment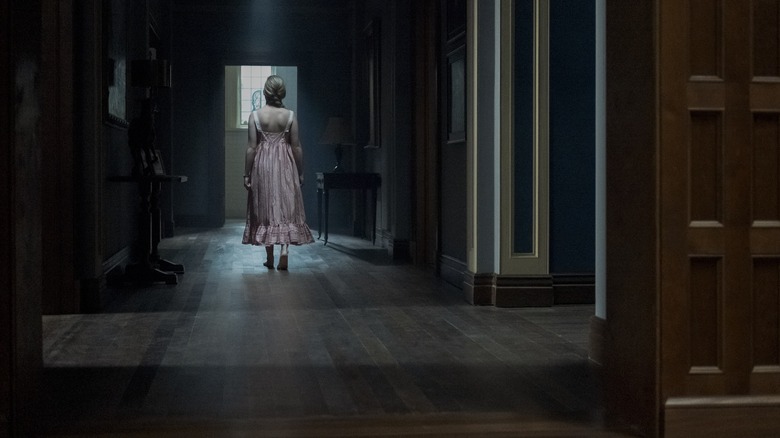 Eike Schroter/Netflix
While speaking with Entertainment Weekly, Flanagan pointed out the core differences between his Netflix miniseries output. He clarified that the "Haunting" shows "so far are about updating and riffing on existing classic literature," while, on the other hand, "Midnight Mass was always so original and important and personal, it just never felt like it was ever going to be a part of that universe."
So, does Flanagan plan to return to his literature-based anthology series (we have a few suggestions for inspiration)? He told Entertainment Weekly, "If the stars align in such a way that we decide to go back into the Haunting world, it would have to be so much on that track that we've set up ... It would have to be with the right piece of IP, it would have to be with the right ghost-centric story, and it would have to really fit with Bly and Hill House."
For the time being, Flanagan doesn't have a concrete plan for another outing in the "Haunting" series (he's confirmed as much on Twitter). That being said, he certainly isn't closing the door on it happening down the road. Throughout his career, Flanagan has proved to be both a strong creative force and a relatively prolific filmmaker. Even if he isn't planning the next "Haunting" entry right at this moment, it sounds like there's still the possibility of one happening sometime in the future.